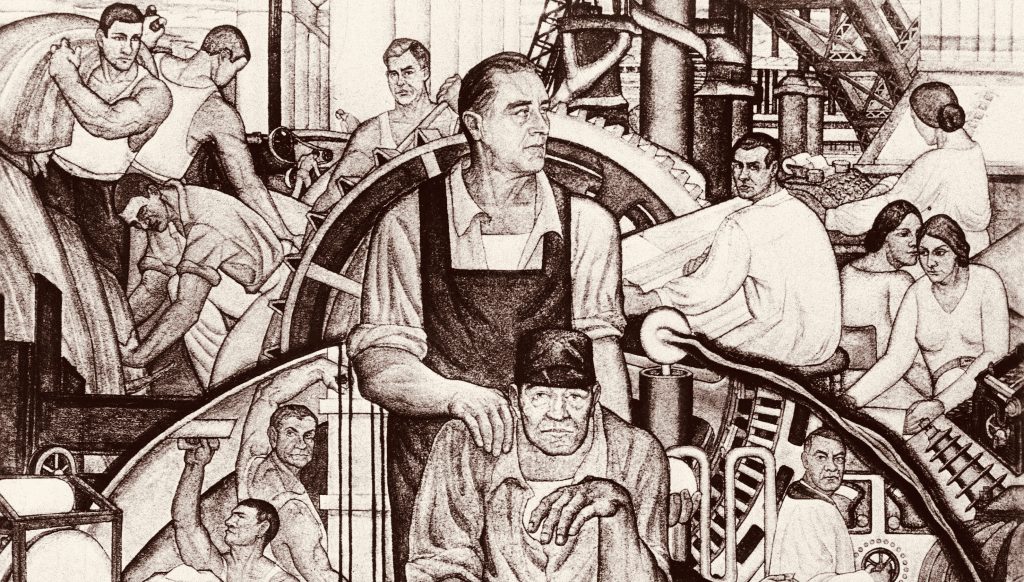 The success of the American Rescue Plan hinges on a consensus we appear to lack
Is the recently enacted $1.9 trillion COVID relief bill "one of the most important pieces of legislation of our lifetimes," as David Brooks declared? If measured strictly by its price tag, it may be, at least for the moment. The American Rescue Plan Act is currently the second most expensive economic stimulus package in American history, mere billions behind the bipartisan $2.2 trillion CARES Act that President Donald Trump signed into law last year. The Biden administration's three trillion-dollar infrastructure spending proposal could well dwarf both. But if importance is measured not in dollars but lasting transformations of federal policy, the American Rescue Plan Act may not prove so significant.
This is not because the relief bill is unnecessary. It will undoubtedly help millions of Americans who are struggling financially. But it does not offer a blueprint for lasting change, as the New Deal or the Marshall Plan did. Perhaps this is because in a deeply divided nation we no longer share values widely enough to make truly transformative legislation—along the lines of Franklin Roosevelt's Social Security Act or Lyndon Johnson's civil rights bills—possible.
Transformative policy never occurs without a national consensus in values to support it. The New Deal would never have happened without a widespread belief—shaped by two generations of Catholic, Protestant, and Jewish advocates of a social ethic—that the government should not let people starve. Likewise, the Marshall Plan, which promised thirteen billion dollars for rebuilding Western Europe after World War II, would never have been adopted without the emergent national consensus that the United States should promote freedom, democracy, and economic security around the world—a commitment President Truman grounded in Christian principles. Similarly, the Civil Rights Act of 1964 and the Voting Rights Act of 1965 occurred only because of a shift in national thinking among white liberals about the rights of African Americans—a shift that resulted from the rights-conscious messages of religious and educational institutions, the news media, federal courts, and above all African American civil rights activists.
Every one of these transformative pieces of legislation established a new role for the federal government that continued for decades. The New Deal created a mandate for the federal government to intervene in the economy to help the less fortunate, so that even after the 1930s a federally orchestrated social safety net continued—through Republican and Democratic administrations alike. The Marshall Plan created the precedent for future American foreign aid programs that were closely linked to the nation's Cold War mission. The civil rights legislation of the 1960s gave the federal government sweeping new powers to stamp out discrimination in employment, housing, education, and voting, and established the principle that the federal government would continue to enforce equality in the private sector.
These transformative pieces of legislation were costly, which was why they could not have been enacted without the shared values that make Americans willing to bear the costs. The Social Security Act—which included not only retirement benefits but also unemployment insurance and Aid to Families with Dependent Children—established a program that now costs one trillion dollars per year. The Cold War commitment to American international intervention would likewise result in trillions of dollars of new federal spending over the next few decades. And the civil rights legislation of the 1960s created real costs for private businesses and educational institutions.
Since American voters are not willing, presumably, to bear such costs unless the programs accord with their values, one might assume that in a deeply polarized nation Americans would fail to unite around transformative legislation with a multi-trillion-dollar price tag. Why, then, do seventy percent of American adults support the $1.9 trillion relief bill, according to a Pew Research poll conducted in early March? Does this represent a new national consensus around the value of helping low-income families?
It does not. In fact, the strong support for the COVID relief bill probably reflects a belief that it won't cost the average American anything—a belief that in turn may indicate an absence of shared values about helping the poor. Instead of creating new programs to transform society and address structural inequities, the American Rescue Plan Act provides a one-time transfer of money—a lot of money, to be sure, but money given on a very temporary basis and not always discriminately or strategically.
In the 1960s, the few people who advocated direct cash transfers as a replacement for welfare programs were conservatives (like Milton Friedman and later, Richard Nixon) who wanted to find a replacement for the liberal social uplift programs of Johnson's War on Poverty. The fact that the best a new Democratic administration can offer today is a one-time cash transfer program that vaguely resembles parts of Friedman's proposal is a sign of how far we have moved from the shared values that undergirded the New Deal and the Great Society. We no longer agree on how to fight structural poverty or expand access to education—or even whether we should. Instead, we agree only that cash grants to the vast majority of American households and an infusion of capital to small businesses are good ideas.
Unfortunately, Americans' sudden support of these cash transfers probably comes not from a deep commitment to help the less fortunate but instead from a new belief that high federal deficits will not affect most Americans. For decades a majority of Americans have worried about the deficit because they believed that high rates of government borrowing would result in higher taxes, inflation, or a weaker economy. But public opinion polls have shown that over the past year concerns about the deficit have rapidly declined, and today only a minority of Americans say that they are concerned about the steadily increasing federal debt. After decades of high federal deficit spending, taxes for most Americans have not gone up and inflation has remained low. Giving away a couple trillion dollars of borrowed federal money doesn't seem like it will cost anything. It's a cheap solution to a more systemic problem than short-term aid can fix.
While many lower-income Americans are no doubt delighted to receive money that will help them pay their rent, repair their car, or put food on the table, I wonder what they will do next month, after their $1400 check is spent. Without more strategic, longer-term commitments to structural economic relief—such as a minimum wage increase, debt forgiveness, or initiatives to make healthcare and higher education universally accessible and affordable—the American Rescue Plan Act's effects will be short-lived.
Long-term structural reforms will require greater collective sacrifice. And that will depend on a national consensus that currently does not exist. Until we rediscover those shared values, whatever policies we agree to are unlikely to be transformative, despite all of the Biden administration's efforts.
Daniel K. Williams is a professor of history at the University of West Georgia and the author of several books on religion and American politics, including God's Own Party: The Making of the Christian Right and The Politics of the Cross: A Christian Alternative to Partisanship.