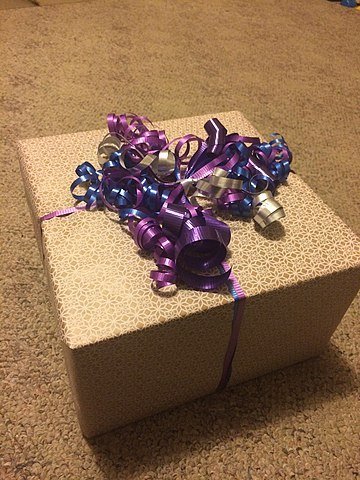 Graduation season is coming up! If you are stumped for gift ideas for your favorite high-school and college grads, we have put together a starter gift guide for you. Sure, you could always just put some cash in a card. But why not get them an encouraging book too? We have some recommendations.
Timothy Larsen
Dr. Seuss, Oh, the Places You'll Go!
Dixie Dillon Lane
Grads in my life this year will be receiving a copy of Malcolm Guite's The Singing Bowl, probably along with a little cash. I hope that the opening poem, even if they read no farther, will encourage them to "begin the song exactly where [they] are." And if they do read on, I hope that they will find themselves inspired to allow (literal and metaphorical) poetry to "jam [their] machine."
Jon D. Schaff
For high school graduates I would recommend Roosevelt Montás's book Rescuing Socrates: How the Great Books Changed My Life and Why They Matter for a New Generation as an encouragement to the student to engage in big ideas via the best books. Montás shows that the "Great Books" are for everyone. I would also recommend a journal, a good pen, and an encouragement to use both.
I don't know what to recommend a new college graduate other than perhaps help with first month's rent. I think if I was going to recommend a book it would be Augustine's Confessions. It is time to grow up and get morally serious. The Confessions is a kind of roadmap to this end.
Dan Williams
If I were looking for an intellectually stimulating gift for a college graduate (or a precocious high school grad) this year, I would consider giving them a copy of Colin Woodard's American Nations: A History of the Eleven Rival Regional Cultures of North America.
At a time of national political polarization, we are in desperate need of tools that will help us understand other people in our country who disagree with our perspectives. Woodard's American Nations helps us understand that the country is far more ideologically diverse than most of us realize, and he explains that diversity through a historical study of some of the very different regional cultures that have shaped the United States and the North American continent.
Woodard's book will give a graduate a better understanding of the history that has shaped their own perspective – and, more importantly, the histories that have shaped the views of other American regional cultures. Since this book can function as a travel guide, a historical survey, and an analysis of long-term political divisions, it will make an ideal gift for the graduate who wants to relate to others more effectively and understand cultural differences while traveling across the United States or simply reading the news.
Nadya Williams
Graduates need to feed their minds, their souls, and their bodies. For feeding the minds and souls of, especially, graduating History BA or MA students, my go-to for years has been Tracy McKenzie's The First Thanksgiving: What the Real Story Tells Us About Loving God and Learning from History.
This year, I am also giving two of my favorite graduates a copy of Susanna Clarke's lovely novel Piranesi, a sort of mythological story inspired by C.S. Lewis. After reading heavy academic stuff for years, I think these two grads could use an intellectually stimulating fantasy novel right about now.
Last but not least, feeding the body day-to-day is a difficult adulting task, especially when working a regular 9-5 job for the first time, away from the convenience of the campus dining hall. I often give graduates a slow-cooker (aka crockpot). Why? Because you can throw some chicken, a can or two of beans, and a jar of salsa in there, and 8 hours of slow-cooking later you have dinner. It's the kind of cooking that even the most cooking-averse can manage.