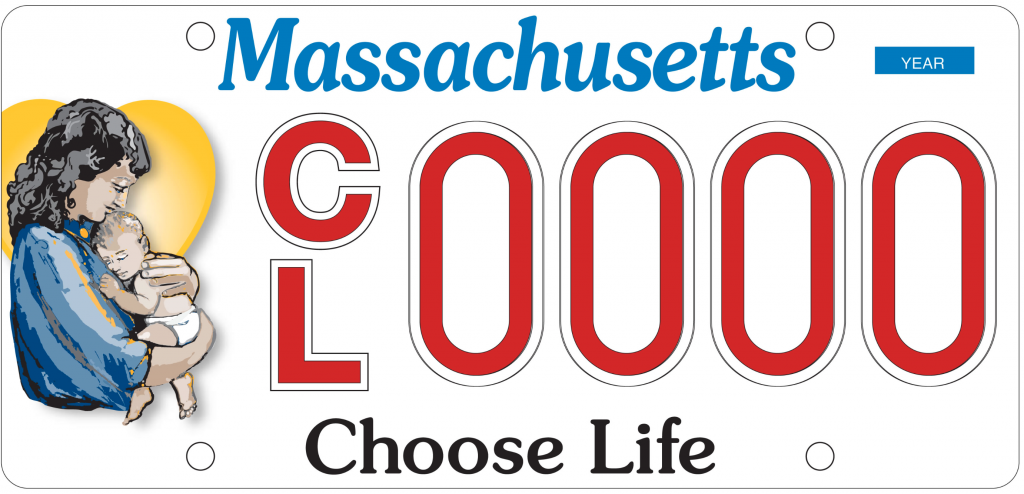 Regional divisions may require an approach that seeks common ground
If the Supreme Court reverses Roe v. Wade this term, it will not mean the end of legal abortion in the United States. Instead, it will make the regional divide over abortion policy sharper than ever. If states are given the right to set their own abortion polices, nearly the entire South, most of the Great Plains, and a few states in the Mountain West and Midwest will restrict or ban the procedure, but the West Coast and Northeast will expand abortion funding to make abortion access easier than ever for both residents and non-residents.
The pro-life movement's political and legal strategy thus far has focused almost entirely on restricting abortion and overturning Roe v. Wade. But what will the pro-life movement do if the end of Roe v. Wade results in the expansion of abortion availability in politically liberal states? What will be its strategy in states where there is no chance of outlawing abortion?
The regional differences in opinion on abortion appear to be hardening—which means that we're not likely to see a quick resolution of the matter. Instead, we will face something we've never had to deal with in the last half century: a situation in which a medical procedure is considered homicide in one state but is publicly funded with taxpayer dollars in another.
This situation is not what pro-life activists ever wanted because like many other Americans they hoped that a national moral consensus would emerge in favor of their point of view. Indeed, in nearly every case in the past, regional differences on matters of fundamental human rights have eventually been resolved—sometimes through violence (as was the case during the Civil War) and sometimes through a constitutional amendment or Supreme Court decision. But abortion is different. We're not reaching a national consensus; instead, we're seeing growing division between red states and blue states. A 2018 PRRI poll showed that 72 percent of Vermont residents believed that abortion should be entirely or mostly legal, compared to only 34 percent of people in Louisiana.
Louisiana, like several conservative southern states, has long had a "trigger" ban that will automatically prohibit abortion in the state as soon as Roe v. Wade is overturned. For more than forty years Louisiana has repeatedly tried to restrict abortion, and now it looks like the state's residents might finally get their wish. In short, Louisiana is the sort of state that pro-life advocates probably envisioned when they prayed for the end of Roe v. Wade.
But a majority of states in the US will never adopt a strict abortion policy like Louisiana's, and nearly half will probably not adopt any new abortion restrictions at all. With the single exception of Georgia (which narrowly voted for Biden despite its traditional Republican leanings), a solid majority of voters in every state that voted Democratic in the presidential election of 2020 would like to keep abortion legal. This means that if Roe v. Wade is repealed, many of those states are likely to use the democratic process to expand abortion access even for non-residents, as California is already preparing to do.
Pro-lifers who want to reduce abortion in politically liberal states will need a strategy that will rely not on legal prohibitions but on positive alternatives. Antipoverty measures (which have widespread support in some pro-choice states) might be a good place to start. Even though the abortion rate has already been decreasing for the past thirty years, the drop has come mainly among middle-class people rather than the poor. Today at least 75 percent of people who have abortions are from low-income families, which means that any strategy to reduce the abortion rate is going to have to deal with the unique needs of people in poverty. In blue states that are expanding abortion access, pro-lifers can still successfully reduce the abortion rate by working with reproductive rights advocates to increase healthcare access, raise the minimum wage, expand subsidized daycare, and take other measures to improve the lives of the working poor—most of which are already supported by a large number of pro-choice advocates in liberal states. But doing this will probably mean placing less emphasis on the symbolism of antiabortion legislation and more emphasis on practical steps to reduce abortion even in states that are not likely to restrict it.
This approach may not be exactly what many pro-life activists want, but in a nation where we can't agree on abortion, we need to find common ground across a regional and political divide that's not likely to go away. The 28 percent of people in Vermont who would like to restrict abortion will have to find a way to secure their objectives without changing state law on the subject—just as pro-life minorities in California, New York, and other solidly Democratic states will.
Perhaps the end of Roe will offer them an unprecedented opportunity to find common ground because the pro-life movement's political strategy will no longer need to be narrowly focused on electing Republican presidents in order to change the Supreme Court—a strategy that, needless to say, lost them a lot of ground with political progressives who might have otherwise been their allies on the shared goal of offering women positive alternatives to abortion.
But unless the minority of pro-lifers in Boston or Los Angeles can find such common ground with their pro-choice neighbors, the end of Roe is not likely to bring them much comfort. For fifty years both sides in the abortion debate hoped that they could use the courts to force their views on their opponents. If Roe falls, we may have to learn to use the democratic process to find political compromises and creative solutions instead. Perhaps some pro-lifers are not used to finding common ground with liberal Democrats. But if they can identify shared political goals that accord well with progressive political values, they may actually succeed in reducing abortion rates, even in places that are strongly committed to keeping abortion legal.
Daniel K. Williams is a professor of history at the University of West Georgia and the author of several books on religion and American politics, including God's Own Party: The Making of the Christian Right and The Politics of the Cross: A Christian Alternative to Partisanship.