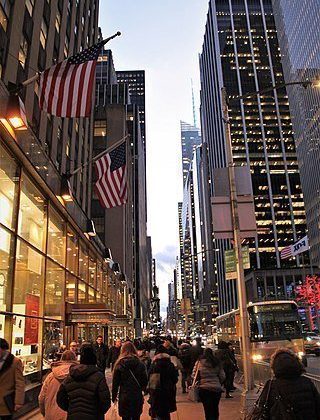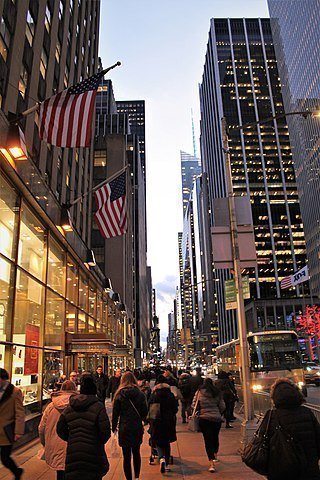 Amidst all of the commentary on Josh Butler's now-withdrawn article on "God's Vision for Sex" for The Gospel Coalition (TGC), one question has received little attention:
What did the leaders of TGC hope to accomplish by promoting Butler's book?
Clearly, their intention for this book failed. But understanding their intention, as well as the reasons for its failure, will tell us a lot about conservative Reformed evangelical apologetics today and the changes that it will likely need to make if it wants to succeed in its goals.
One of the things to keep in mind is that Butler's work was designed first and foremost to be a work of apologetics – not Christian doctrine, not biblical exegesis, not applied ethics, but apologetics. And not just apologetics, but apologetics of a particular cultural type.
Before the 21st century, the vast majority of evangelical Christian apologetics was written not from a cultural but from an evidentialist perspective – a perspective that dates back to the last quarter of the 17th century. From the time of John Locke to the days of Josh McDowell and Lee Strobel, Christian evidentialists argued that an examination of the scientific and historical evidence would show that there is a personal God who created and governs the universe, that the Bible is historically trustworthy, and that it reasonable on historical grounds to believe that Jesus rose from the dead and is the divine Son of God that he claimed to be.
Many Christian evidentialists viewed themselves as courtroom lawyers amassing vast quantities of historical and scientific evidence to make their case. Indeed, the titles of their books, such as Evidence That Demands a Verdict (Josh McDowell) and The Case for Christ (Lee Strobel) reflected this assumption.
But by the late 20th and early 21st centuries, many evangelicals believed that evidentialist arguments had become increasingly ineffective in a postmodern culture, and they began looking for another approach.
Some Reformed evangelicals were attracted to presuppositionalism, a type of apologetics that deeply influenced Francis Schaeffer. Presuppositionalist apologists engaged in cultural critique by demonstrating the internal contradictions and insufficiency of all non-Christian presuppositions, as Schaeffer did when he attempted to show that Western culture divorced from Christianity was headed toward nihilism. Atheism offered no consistent philosophical support for the protection of human life or human rights, these presuppositionalists argued.
Presuppositionalism was very popular in certain evangelical circles for a while (and in some circles still is), but in 2008, Tim Keller's bestselling book Reason for God popularized a new approach: cultural apologetics. Instead of trying to convince skeptics that the evidence was against them (as evidentialists had tried to do) or that the foundations of their thinking were deeply flawed and hopelessly contradictory (as presuppositionalists did), Keller's brand of cultural apologetics attempted to show skeptics that what they most deeply longed for was really true and could be found only in Christianity.
Actually, this approach didn't originate with Keller. C.S. Lewis had done the same thing in The Chronicles of Narnia and, to a certain extent, in Mere Christianity and The Screwtape Letters. Keller, who was a close student of Lewis's writings and of those of J.R.R. Tolkien, borrowed a lot from both authors as he tried to explain Christianity to skeptics through storytelling.
Following Keller's lead, the cultural apologists of the 21st century practitioners would not focus on proving propositions or rationally examining competing truth claims but would instead appeal to the imagination. Skeptics would be won over if they could see that Christianity offers the most compelling story – that is, the best metanarrative for understanding life and the universe. The sermons and writings of these cultural apologists were peppered with numerous allusions to popular movies, novels, and heroic stories that marshalled the contemporary culture's collective longing to participate in a grand metanarrative that the apologists argued could be found to its fullest extent only in Christianity.
To build on the growing success of these informal initiatives and take this genre of apologetics to the next level, TGC launched the Keller Center for Cultural Apologetics, with the first group of 26 fellows announced in February of this year. These fellows – 22 men and 4 women – included a number of Anglicans, Reformed Baptists, or conservative Presbyterians from both the pastorate and the academy. Most had written popular books or had established a large following for their blogs.
Among the six fellows who held full-time teaching jobs in seminaries or universities, there were a few well known Christian theology and humanities professors, but no scientists. Perhaps an earlier generation of apologists would have been eager to recruit scientists who could make a case for a creator from the complexity of the universe or who could answer challenging questions about evolution or the findings of neuroscience, but those were not the chief concerns of a new generation of cultural apologists. Instead, in answering the objections of the culture, many of them thought that they needed to be storytellers. As one of the fellows (Joshua Chatrow) phrased it in a title of one of his books, they were "Telling a Better Story."
The directors of the program realized that among other things, they would have to tell a better story about sex. With conservative evangelicalism facing severe criticism because of its stances on gender and LGBTQ+ issues, the directors of the Keller Center were eager to find people who could make socially conservative views of sex and gender attractive to skeptical people. Josh Butler wasn't the only Keller Center fellow whose writings focused largely on sex, but it seems that TGC found his approach especially promising. Here was a pastor, it seemed, who could connect sex with the gospel by telling a story that would both highlight Jesus's love for the church at the same time that it defended an exclusively heterosexual view of sex and a complementarian view of gender roles.
By the time the Keller Center was launched, evangelicals had been writing defenses of conservative views of sex and gender for more than fifty years, but many of those earlier books had relied heavily on outdated psychological theories of innate gender difference and sexuality that few outside of conservative evangelicalism – and even many within it – no longer found persuasive.
Tim Keller himself did not ground his views on complementarianism or sexuality in claims about men and women's innate differences. Instead, he had no objection to women holding positions of power on a fully egalitarian basis in the corporate or political world, but argued that in the church and in the home, men and women were called to take on divinely assigned differing roles that reenacted the gospel by depicting God and his love for his people.
But that framework for a complementarian view of sex and gender that confined sex to heterosexual marriage was difficult for many skeptics to accept. If there was no biological reason why men and women had to accept different roles in marriage, why did complementarianism make sense – and why, for that matter, did marriage have to be confined to opposite-sex partnerships between a man and a woman? Why couldn't a same-sex couple reenact the love of Jesus for his church in the way they treated each other?
I believe that TGC invested a great deal in the promotion of Josh Butler's forthcoming book Beautiful Union: How God's Vision for Sex Points Us to the God, Unlocks the True, and (Sort of) Explains Everything because they were confident that his analogy between sex and the gospel would answer these questions. They wanted someone who could write about sex in a way that appealed to the popular culture while telling a story that drew people to the gospel and answered their objections to a biblical sexual ethic through means of a great story – the story of Jesus and the church.
As the promotional blurb for Butler's forthcoming book declared, "Butler shows how sex illuminates the structure of creation, the nature of salvation, the abundance of God's kingdom, and God's heartbeat for the world." In other words, this book promises to deliver the ultimate metanarrative that explains both God and nature through a story of love that is so beautiful it overcomes our doubts.
There was already a precedent for what this might look like. John Eldredge's books Wild at Heart, Captivating, The Sacred Romance, and All Things New had become publishing sensations in the conservative Christian world by connecting conservative views of sex and gender with creation and God's plan for the world, just as Butler's book promised.
But one reason that both Eldredge and Butler's works encountered such strong objections outside of conservative evangelical circles is that neither author, as far as I could tell seemed to offer persuasive answers to people in the contemporary culture for whom equality is a fundamental, baseline value. In fact, I'm not even sure that they tried to answer these objections or that they even took them seriously.
But if TGC wants to reach skeptical New Yorkers or their equivalent, as Tim Keller did, they have to make a concerted effort to understand these objections. Telling a really beautiful, compelling story that ends up glorifying inequality will probably not be enough to change most people's paradigm if gender and sexual equality are baseline values.
Books like the ones Eldredge wrote do have strong appeal among conservative evangelicals who are already inclined to believe their message. Wild at Heart has sold more than 1 million copies. If the uproar over Butler's TGC article had not occurred, I think that Butler's book would likewise have sold well.
And I imagine that it would have had some apologetics value despite its severe theological flaws. I imagine that in conservative regions of the country that have a historic cultural complementarianism, Butler's book might have been enough to convince at least a few young male Christians that a Christian complementarian, heteronormative sexual ethic offered a better story than pornography and promiscuity.
But I cannot imagine that it could have accomplished the goal of the Keller Center: to make Christianity attractive once again to skeptics and the de-churched in places where the number of nones is rapidly growing.
To do that, the apologists at the Keller Center will have to start offering more than well written parables about sex. They'll have to figure out how to talk persuasively to cultural liberals who care deeply about equity and social justice on issues of gender and sexuality and believe that conservative evangelicalism perpetuates inequities.
I hope that the Keller Center cultural apologists will do that, because we desperately need winsome presentations of the gospel to contemporary cultural liberals. TGC's tone-deaf promotions of Butler's book give me reason to doubt that they'll be able to deliver on this promise, but this fiasco doesn't have to be the last word for the center. Among the other 25 Keller Center fellows, there are several who are taking a very different approach.
Last year, one of those fellows, Rebecca McLaughlin, published a book titled Jesus through the Eyes of Women: How the First Female Disciples Help Us Know and Love the Lord. This book doesn't answer all of our questions about sex. It doesn't give us a grand metanarrative about God and the universe. But it does tell us that Jesus treated women with genuine love and respect in a way that was deeply countercultural in his own religious milieu.
If cultural apologists want to find a story that will appeal to skeptics in our contemporary culture, maybe McLaughlin's approach will be a much better starting point than the one TGC tried last week.