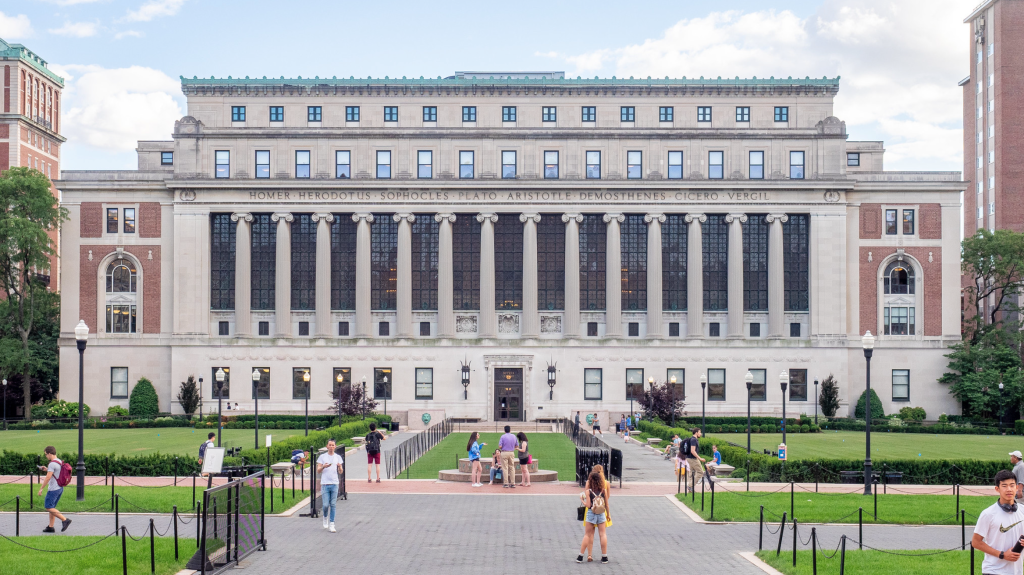 This is one crisis that must not go to waste
Higher education is in a time of crisis—or, rather, what seems like a perfect storm of crises. The past few years, especially in the wake of the pandemic, have seen the shuttering of a number of colleges and the contraction of others. The liberal arts are under attack from multiple directions. Students and professors alike feel over-extended, overworked, overwhelmed. In light of these crises, what does higher education need now? In this forum, we present ten different perspectives and responses. 
*
Restoring our deepest purpose
Daniel K. Williams
Higher education in the United States is experiencing a crisis of purpose.
The overwhelming majority of incoming college students (86% according to one survey) go to college to get a better job. If you type "Why college?" into a search engine, you'll probably be directed to a list of articles that claim that college leads to higher earnings.
But that's not what college was originally designed for—and this has led to a disconnect between what college does well and what students are expecting from it. At the state university I recently left, many students arrived on campus expecting that college would provide vocational training in specific skills—similar to, say, an online certificate program in computer programming or data analytics. They were disappointed to learn that they would instead have to spend years taking classes that seemingly had nothing to do with the career they hoped to pursue. Worse yet, more high school graduates are increasingly choosing to forego college altogether, since they believe that it won't live up to its promise to train them for a better job.
But if we reexamine the history of higher education, we'll be able to better communicate the purpose of college to incoming students.
The first colleges in America were built primarily to train ministers. Yet they didn't offer what we might consider vocational training for the ministry; they were not seminaries in the modern sense. Theology was only a small component of the curriculum. Instead, they offered a comprehensive grounding in the classics and philosophy. They led students into a wider intellectual world in the belief that this was important for ministers who held positions of community influence.
In the late nineteenth century, when most colleges moved away from ministerial training, civic education became the new justification for colleges and universities. A new generation of social reformers, politicians, teachers, and lawyers needed a broadly based education in the social sciences, humanities, and sciences to understand the world around them and engage in creative thinking to solve social problems.
After World War II, Americans began to see college primarily as a ticket to white-collar jobs and the upper-middle class. Nevertheless, they still expected college to offer more than vocational training. To educate the next generation of business majors, teachers, and scientific researchers, college had to teach students more than a specific set of skills; it had to train them how to think for themselves.
The problem we face today is that many colleges are no longer confident telling prospective students that they will help them learn how to think about a larger world and understand it—and students are no longer sure they can trust professors to do this. University administrators themselves are often unsure why certain core classes are required. They may have only a vague idea of how these classes are taught or what their content is. And unfortunately, many college classes are not structured to help students develop the ability to engage in serious thinking on their own.
What is needed is not a series of vague shibboleths about the value of a college degree but a clear explanation of how college classes can help students learn to become better thinkers—and why that will help them use their abilities to be useful members of a community, engaged in service to others.
The administration at the university where I currently work uses two slogans that I wish more institutions of higher education would adopt: "Teaching students how to think, not what to think," and helping students reach their "full potential."
That's what college can promise. A degree might not always lead to a higher salary. But if a college education gives a student greater clarity of thought, a clearer sense of purpose in life, and a greater realization of how they can use their abilities to help others and live at their full potential, it will have great value.
Daniel K. Williams is Senior Fellow and Director of Teaching Programs at the Ashbrook Center at Ashland University in Ohio and is the author of several books on religion and American politics, including God's Own Party: The Making of the Christian Right and The Politics of the Cross: A Christian Alternative to Partisanship.
***
The challenge of alignment
Chris Gehrz
Of the 2,000 students interviewed by Wendy Fischman and Howard Gardner for The Real World of College, 45% viewed college in "transactional" terms. They identified the value of higher education primarily with "its instrumentality," as "a means to an end." While Fischman and Gardner found that these students do "what (and only what) is required to get a degree and then secure placement in graduate school and/or a job," 16% of their peers understood higher education to be "transformational." Such a student "goes to college to reflect about, and question, one's own values and beliefs, with the expectation, and often, as well, the aspiration that one may change in fundamental ways."
By itself, the transactional/transformational disparity among students — which was even wider at schools that aren't highly selective — isn't surprising. What took me aback in reading The Real World of College was the gulf separating some of other groups Fischman and Gardner interviewed during their five-year study of ten distinct institutions. Faculty and administrators (78%) were four times as likely to embrace a transactional model as trustees (19%).
So what does higher education most need now? Greater alignment on the purpose of college among the people who make the decisions that shape students' actual experience of college, from the boardroom to the classroom. Misalignment causes institutions either to try to be all things to all people or to set priorities that frustrate, enervate, and alienate key constituents.
At some institutions, the transactional model can and should prevail. My nephew wants to become an architect, so he's attending the same Big Ten university that trained his grandfather to be a medical researcher. One of my uncles taught biology at a community college that helped lower-income students get a head start on degrees that opened doors to middle-class professions. In each case, state-subsidized higher education primarily serves as a cost-effective means to useful ends, enabling students of all backgrounds to enter careers that meet societal needs or advance knowledge.
But higher education also needs institutions that are laser-focused on bringing about personal transformation. At such institutions career preparation can be an important but secondary effect of a broad liberal arts education that asks students fundamental questions of truth, identity, community, justice, and meaning.
That's a model of education that tends to have higher costs, since it's hard to teach that way at scale, and its value reveals itself over the long run in ways that are hard to measure. So at a time when cost and value shape so much of the conversation on higher education, institutional alignment in support of the transformational model is most likely to happen at colleges whose educational mission stems from a larger telos, an end that transcends short-term trends and inspires sacrificial commitment.
Higher education needs institutions dedicated to helping students make the transition into the workforce. But it also needs religious colleges and universities whose purpose can't be summed up in a corporate mission statement but must be understood in the mysterious terms of the missio Dei. Our society needs colleges whose results can't be evaluated against a bottom line but according to the upside-down standards of a kingdom that isn't of this world.
Chris Gehrz is professor of history at Bethel University in St. Paul, MN. He writes about Christianity, history, and education on Substack and is currently working on a college guide for Christian families.
***
Telling better stories about college
Sarah Huffines
As someone who studies writing and colleges, I am interested in the ways that we are limited by the stories our society tells about what a college education is like and what it's for. The problem is that our popular conceptions of a college education are shaped by a very limited number of institutions—either Ivies and Ivy-likes or large public universities with great football.
On the one hand, so many movies, novels, and television shows are set in the context of a perpetual New England autumn, amidst brick buildings with gothic styling. On the other hand, there are the schools of the SEC, The Big Ten, the ACC. Teenagers sometimes refer to this as a "real" college experience, as though they're wondering: Is it even a college if it doesn't have tailgating and a Chi Oh chapter?
I get why we have these conceptions of college—I did too—but there are over 4000 degree-granting institutions in this country. Only approximately 200 of them fall into these conceptions we have. In other words, our image of college is driven by 5% of the institutions. This means that our imagination of this creature we call "college" is pretty impoverished.
Here is an analogy: when my oldest son was four years old and someone asked him what he wanted to be when he grew up, his options were fireman or construction worker. That's what his stories were about—his costumes. Now imagine if he only ever kept reading about firemen and construction workers. Maybe he would know intellectually that there are college professors and accountants, but all the good stories would still be about firemen and builders. That is where we are as a culture in our thinking about college. As a result, we're missing the diversity of colleges—colleges that serve all kinds of students and have all kinds of purposes.
Sarah Huffines is Associate Professor of English at Covenant College in Lookout Mountain, Georgia. She is Associate Editor of Current.
***
Shared texts for a shared mission
Daniel G. Hummel
I work at a Christian study center that serves the University of Wisconsin-Madison. From this vantage, public higher education is in desperate need of uniting intellectual affinities. One side effect of the specialized, German-model university life that I see at UW is a scarcity of shared reference points among the students (not to mention faculty). What passes for such shared reference points are rush weeks and sporting events, a campus and a logo. Instead of these, I think such institutions need more shared texts.
I have a criterion in mind for these texts. They need not necessarily have inestimable cultural or historical value or center on the liberal arts. Rather, they should facilitate broad interdisciplinary engagement. They should prompt the university community to acknowledge, or at least debate, shared values—intellectual and otherwise.
UW has tested such a touchpoint in recent years. It's not perfect, but it gestures to a small solution. Since 2009, UW (like some other universities) has hosted a "common reading program" called Go Big Read. Every fall the chancellor selects a book and provides free copies for all students and faculty (some 50,000+ potential readers). These books tend to be topical rather than timeless. Some touch on scientific issues, some on sociology and politics, and a few have been novels. The uniting feature is that they all provide accessible entryways for anyone in the university to engage in common, public discourse. The books anchor thousands of formal and informal conversations every year through discussions in classrooms. They also are discussed in dozens—if not hundreds—of unofficial reading groups, including at the church I attend and at my study center. University-wide coverage culminates with an author visit each spring.
Will a "Go Big Read" at every U.S. university revolutionize higher education? Hardly. But it could be the start of something. As an undergraduate student at another large R1 university, I can only recall a single time the university experienced a shared conversation that was not about a sporting event or a crime committed on campus. It was a visit by Michal Gorbachev, who gave a lecture in the basketball arena with some 10,000 in attendance.
It was memorable because, among other reasons, I got to discuss the visit in two different classes, one math and the other history. That novelty breached a little crack in the silos I had internalized as a student. The light that cut through was stimulating and thought-provoking. But it was just a momentary flash. Shared texts, more than shared events, have the potential to permeate the institution, to compel the university and its various communities to acknowledge shared human values of learning, curiosity, and humility. They can, if leveraged correctly, foster a type of communal intellectual renewal that can appeal across the many lines of division, academic or otherwise, that shape modern public universities.
If public R1 higher education could beat against its own silos in smaller, more programmatic ways, and give us some shared texts to study and debate, who knows how much light they could let in? We might rediscover our shared mission.
Daniel G. Hummel is an American historian and Director of University Engagement at Upper House, a Christian study center on the campus of the University of Wisconsin-Madison. His work can be found at www.danielghummel.com.
***
Student suffering must be met with the liberal arts
Dixie Dillon Lane
Today higher education is focused on student suffering, both real and perceived. We ask ourselves the question: How can we support students who are suffering and prevent further student suffering?
We answer, "By issuing regular trigger warnings, restricting free speech in the classroom, supporting student demands without reserve, and providing campus safe spaces. Also, let's get those students some puppies to snuggle with if they feel like it instead of going to class! And also, we should definitely cut down on reading and writing assignments, because those can be kinda hard."
I'm not against puppies, but I find this response wrongheaded, overall. Instead, higher education should respond to student suffering by grounding students more firmly and broadly in the liberal arts and similar disciplines.
Literature, history, philosophy, theology, music, theater, painting . . . these are where many of the greatest comforts known to mankind lie. Trigger warnings don't inspire or comfort; they may protect, but they don't create growth or give hope to those in pain. The liberal arts, on the other hand, very much do.
Allow me to illustrate with a personal example. Not too long ago I went through a deeply painful personal experience together with some friends. We turned to prayer and discussion to manage our emotions, check our consciences, and find a way forward that maintained our integrity.
But we also turned to literature, history, and theology for help in understanding what was happening and how we should respond. We discussed the Sermon on the Mount and the Chronicles of Narnia. We broached Franz Kafka and Lewis Carroll in our conversations. We read haiku and shared music, and some of us even wrote original poetry as part of our healing.
I myself spent a great deal of time thinking over the predicament and behavior of Lo Armistead and Win Hancock, dear friends who found themselves actually meeting each other's regiments in battle during the American Civil War. I know about Armistead and Hancock because they have lived quietly in the back of my mind since I first learned about them while studying history in college twenty years ago.
In other words, I know about them because I attended a college that took my education in the liberal arts seriously.
So I ask you: Later in life, do we want our former students to meet challenges with "cancellation" or with Carroll? With demands or with discourse? With persecution or with poetry?
What students need to respond well to their struggles is not something faddish or popular but rather the same thing they have always needed: to develop in relationship with the wisdom and art of the ages, which will point them toward healthy relationships with other human beings and with God.
They need the liberal arts.
Dixie Dillon Lane is an American historian, teacher, and essayist who writes frequently for Current and Front Porch Republic as well as other publications, including her website, TheHollow.Substack.com. She is an Associate Editor at Hearth & Field and holds a Ph.D. from the University of Notre Dame.
Photo credit: Ajay Suresh, Butler Library, Columbia University