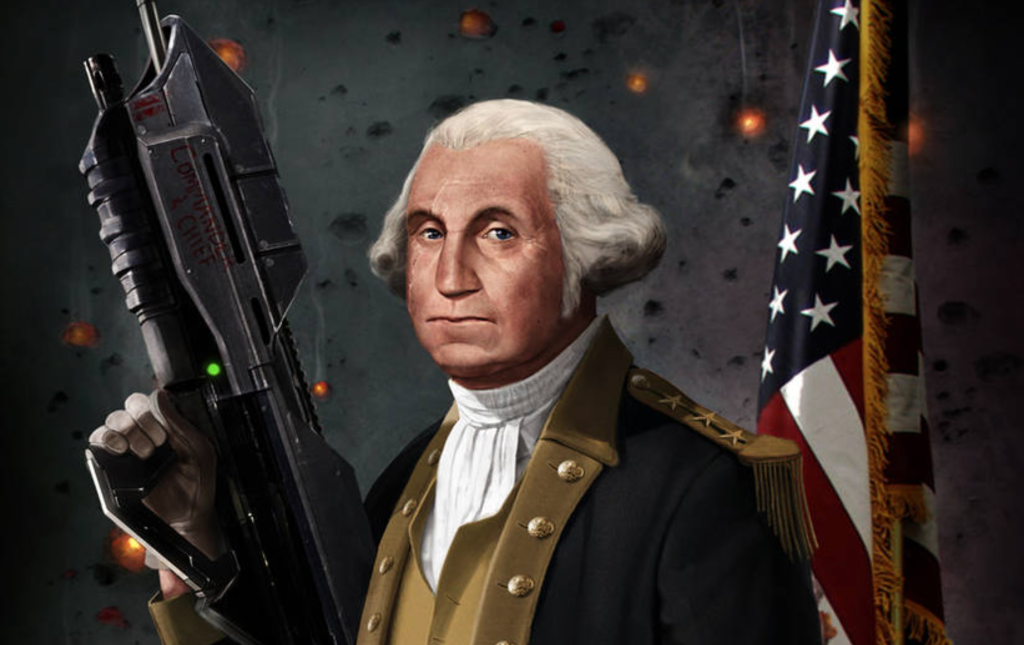 A guide for the perplexed
This article is a response to a Current reader's question about how historians determine presidential rankings. Here's my answer:
I confess: I have always loved presidential rankings. From the time I was a kid, I pored over every list of presidential rankings that I found. After I became a historian, I found out that while most academic historians don't take the presidential rankings very seriously, there are nevertheless always enough political historians willing to keep the game going. I include myself in that number.
Historians have now been ranking the presidents for seventy-five years. While a few presidents have experienced a dramatic rise or fall in their place in the rankings, most presidents haven't experienced these oscillations. That's especially true for the presidents who rank at the very top of the list. Ever since historian Arthur Schlesinger Jr. sent out the first survey to his fellow academics in 1948, Abraham Lincoln, George Washington, and Franklin Roosevelt have held the top three spots on the list. And James Buchanan and Andrew Johnson also consistently rank at or near the bottom.
But what exactly are historians looking for when they say that Lincoln, Washington, and FDR were the country's greatest chief executives, while Buchanan and Johnson were some of the most inept occupants of the White House?
The surveys usually ask historians to rate presidents on their "effectiveness" rather than on the degree to which each chief executive has had a positive (or negative) effect on the country. "Effectiveness" may seem like a somewhat more objective standard than the question of whether the survey respondent likes or dislikes a president's policies. But in practice, most historians tend to view presidents as more effective when they are strong leaders—and strong leadership is usually evident only in a crisis.
It's no coincidence that all three presidents who consistently rank at the top of the charts had to overcome significant crises. Lincoln had to confront the crisis of the Civil War. Washington had to define the role of the American presidency in a new republic that was facing significant internal unrest and rebellions, in addition to grave foreign policy crises. And FDR led the country through the worst economic crisis of the twentieth century, followed by the Second World War.
By this standard, no late-nineteenth-century president other than Lincoln will ever rank anywhere close to the top of the charts, because there were no major foreign policy crises between 1865 and 1900 that were in any way comparable to the Civil War or World War II. Nor was the president expected in that era to be the strong national communicator and policy agenda-setter that nearly all presidents since FDR have tried to be.
People who are worried about the overreach of presidential power or the growth of the federal government will probably disagree with historians' presidential rankings. Some conservatives, for instance, have lauded Calvin Coolidge as an ideal president, since he cut taxes, gave businesses a free rein, presided over a booming economy, and kept the peace. But few historians who are looking for strong presidential leadership are likely to think highly of a president who slept for ten hours each night, prided himself on saying as little as possible, and somehow found time during his reduced workdays to shake hands with the tourists who visited the White House.
Civil libertarians would probably also rate the presidents very differently because in times of war or national crisis, presidential administrations often restrict civil liberties. Lincoln's suspension of habeas corpus during the Civil War and Roosevelt's internment of Japanese Americans during the Second World War are two examples of some of ways in which our nation's allegedly greatest exemplars of presidential leadership curtailed the rights of some in the name of a larger cause.
Most historians who participate in presidential ranking surveys have been willing to overlook some curtailment of individual rights if it seemed to be justified for a larger cause. But in recent years they have been less willing to tolerate racial injustice.
Two presidents who were once consistently rated in the top ten have now experienced a precipitous decline in their rankings because of their association with racist policies. Andrew Jackson, who for decades was considered a near-great president because he strengthened executive power in order to expand working-class democracy, is now widely criticized because of his policy of Indian removal in the South. In the first presidential ranking survey taken in 1948, he ranked sixth, just behind Thomas Jefferson and just ahead of Theodore Roosevelt. By 2021, he ranked a mere 22nd, barely ahead of William Howard Taft.
And Woodrow Wilson, the architect of twentieth-century American internationalist foreign policy, has fallen from the list of near-great presidents into the ranks of the merely average primarily because he segregated the postal service and pursued policies that exacerbated racial inequities. In 1948 historians seemed ready to assign him a place on Mt. Rushmore: They ranked him number four, ahead of Jefferson and only one place below Washington. By 2021 he was sandwiched between James Monroe and William McKinley at number thirteen—and if current trends are any guide, he's likely to fall several more places in future rankings.
Conversely, two presidents have risen from the bottom of the pile into the ranks of at least the average precisely because their policies toward African Americans are now seen in a more positive light. For decades Ulysses S. Grant and Warren Harding ranked near dead-last on the list of presidents; in fact, they took the two lowest spots in 1948, below even Franklin Pierce and James Buchanan. That was mainly because their administrations were plagued with significant financial corruption. But today, when historians are more tolerant of bribery and scandal but considerably less tolerant of racism, they have looked favorably on the Grant administration's successful prosecution of the Ku Klux Klan and Harding's denunciation of lynching and call for civil rights for African Americans, which was a lot more than his predecessor Wilson was willing to do. Grant came in at number twenty in the 2021 poll: two spots above Jackson.
As the debates over how to rank Harding or Grant suggest, presidents are complicated people whose place in history cannot be reduced to a single number. Harding was a corrupt, incompetent administrator. But he was also remarkably progressive in his views on race. When it came to getting legislation passed through Congress, Lyndon Johnson may have been the most effective president in American history, but his strategy in the Vietnam War was so disastrous and short-sighted that it divided the country and deprived him of the chance to win another term in office. Richard Nixon was a foreign policy visionary in some respects. But he was also a bitter, paranoid person who had no qualms about breaking the law to pursue vendettas against his political enemies. Bill Clinton presided over a thriving economy and was the only president in the past half century to balance the budget, but he also ended up getting impeached because of his prevarications over an affair with a White House intern.
How we rank such flawed and complicated people will be determined by what we value most at any given time. When memories of the Vietnam War were still raw, LBJ was not viewed very favorably, but historians who are impressed with his civil rights legislation may rank him very differently.
It's fine to look at presidential rankings. When we do, though, we need to keep in mind that even at their best these rankings capture only a small part of each president's actions and long-term effect on the nation. Any ranking of presidents, no matter how supposedly scientific or objective, will necessarily reflect the particular political concerns of the historians who are assigning the rankings. These rankings will often reveal as much about historians' blind spots as they do about our understanding.
I sometimes toy with the idea of creating a very different set of presidential rankings. What if, for instance, we ranked presidents on their level of humility, honesty, common decency, and pursuit of peace? Perhaps a Mt. Rushmore based on such rankings would look very different. I, for one, am not holding out much hope for that—but if it were to happen, it would be fun to see what Gerald Ford's visage might look like if it were carved into rock.
Daniel K. Williams is Senior Fellow and Director of Teacher Programs at the Ashbrook Center at Ashland University in Ohio and is the author of several books on religion and American politics, including God's Own Party: The Making of the Christian Right and The Politics of the Cross: A Christian Alternative to Partisanship.
Image: Jason Heuser (SharpWriter)