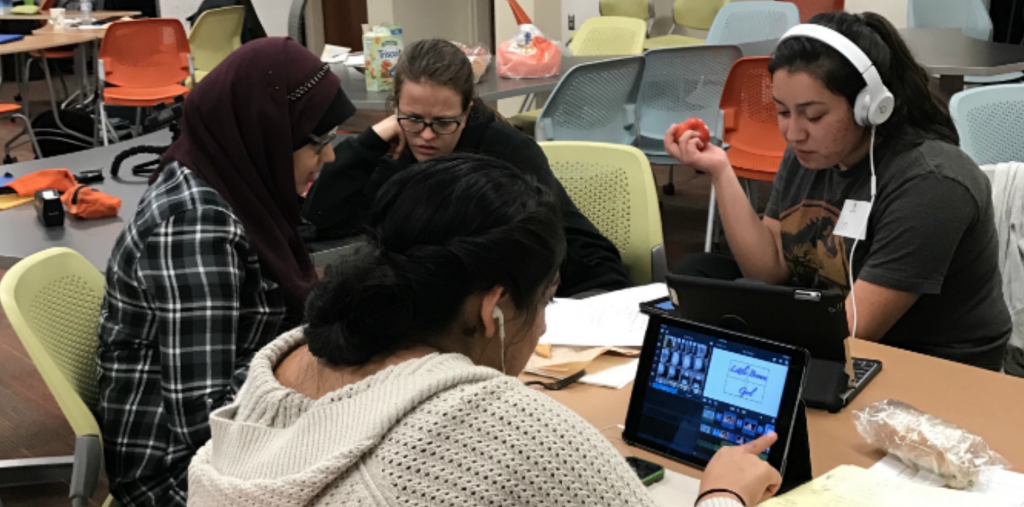 Amid deep structural challenges, remember the power of a personal response
We are digging into our archives this week to re-publish a series of thought-provoking essays on higher education we've published over the past two years. As this year's high school seniors finalize their post-graduation plans, we thought it might be worth revisiting some of the big questions facing higher education today. We hope you will enjoy this series of pieces from the vault. Today's by Daniel K. Williams originally appeared on October 3, 2022.
As a professor at a regional state university in the semi-rural South, I would like to believe I'm helping the students in my classes reach their career goals and become civic-minded, politically engaged citizens.
Many people I teach are first-generation college students. The majority are eligible for Pell Grants, which means they come from lower-income backgrounds. Our mission is to take these students and give them the training they need to become teachers, nurses, business managers, and other professionals who will give back to their local communities and become contributors to our democracy.
I can think of numerous instances when we have succeeded in doing this. But there's another side to this story we don't often talk about: The majority of those who enter my university as first-year students will never become teachers, nurses, lawyers, and other professionals, because they will never graduate. Our six-year graduation rate is only forty-two percent. That's not because we are mismanaged or are a terrible anomaly: The same is true of nearly every second-tier regional public university or college in the United States. In 2021 only sixty-two percent of the students who started a four-year college program six years earlier had earned the bachelor's degree they were seeking. This means that nationally more than one-third of the people who start college with the intention of earning a four-year degree will probably never finish.
Most college dropouts are not leaving places like Harvard, which has a six-year graduation rate of ninety-eight percent. Nor are they from affluent backgrounds. First-generation college students are more likely to drop out, as are students from lower-income families.
When they leave college without a degree, they don't enter the professional class (Bill Gates's example notwithstanding). College dropouts are almost 100 times more likely to default on their college loans than students who completed their bachelor's degrees. Their unemployment rates are higher than the national average, and their average annual income when they do have a job is only two-thirds of what a graduate from a four-year college earns. In fact, their annual earnings are barely above the average income of a person with only a high school diploma, but unlike a person who never attended college, they often have college loans to pay off. They are twice as likely as college graduates to live in poverty.
This leads to a dilemma for me as a college professor: If thirty-eight percent of the people who start college will be left potentially worse off as a result of embarking on college studies but never finishing, is the educational endeavor I'm part of really delivering on its promise to expand the middle class and improve society?
This is a humbling question. The answer, I think, is not to get rid of college or to say that the educational system is hopelessly broken. Nor is it to discourage people from going to college, as though the solution were to return to an era when college was only for a selective elite. But I do think we need to acknowledge that the institutions that are most effective at recruiting from lower-income, first-generation households often have the worst track records in getting students to complete the program—and that the economic consequences for students who don't complete are frequently catastrophic.
Rather than despair, I think we need to take a closer look at why students drop out. One might think students drop out because they're not mature enough to handle the rigor of academic studies, but that's actually not the reason most leave. My university's freshman retention rate at the end of students' first year is seventy-two percent—which, while offering plenty of room for improvement, is still markedly better than our forty-two percent six-year graduation rate.
So why do a large number of students who make it through their first year still end up leaving before they earn a degree? In my experience, many do so because of a life crisis that is closely related to the reality that lower-income families often face.
Because our students cannot depend on family support for their college studies, they are usually working long hours—sometimes as many as fifty per week—while going to college full-time. Most don't live on campus after their first year. Many are caring for relatives. When their aunt has a doctor's appointment, they have to drive her. When their sister loses custody of her kids, they have to take them in. When their mother dies at age fifty, they have to be there to provide emotional support for their dad.
Many families in the middle class can afford to send their kids away to a residential college, where they'll be mostly sheltered from family crises and where they can focus on their studies without having to juggle two or three part-time jobs. But that's not true for lower-income, first-generation college students. These students have to do the seemingly impossible: complete their college class assignments, work full-time (or nearly full-time), and care for relatives. For many, these demands eventually become not just seemingly impossible but actually impossible, and they eventually drop out, especially if a crisis sends them over the edge. If they can't pay their bills one month or manage a health crisis at home, they may decide to put college on hold.
We could greatly reduce college dropout rates if we made college tuition-free and encouraged all students to seek a residential experience so that they could finish their work on campus in four years. But tuition-free college is difficult to imagine in today's political climate, and a residential college experience will never happen for all students because it doesn't correspond to the realities that lower-income families often face. Lower-income families often have to depend on help from young adults who remain in the household, and no amount of educational policy change is likely to alter that fact.
But maybe instead of simply lamenting the realities our students face, I can use my knowledge of their situation—and my awareness of the catastrophic economic and social consequences of dropping out of college—to give them all the help I can in getting them through my courses successfully. This doesn't mean giving them a passing grade on assignments when they haven't done the work. But it does mean being flexible about deadlines and letting students adjust their college studies to their life circumstances rather than insisting that college studies always have to come first. If a student starts missing class because they just took custody of their sister's kids after their sister was sent to jail for drug use, I'll work with that student to try to create a revised schedule to turn in their work.
In doing this, I'm motivated by concern for my students. But I am also motivated by the awareness that the cost of not completing a degree will fall not only on these students but on their families, their community, and ultimately the larger society. The consequences will be financial, but they'll also be socioeconomic and political.
If we want a flourishing democratic society in which college is widely respected as both the gateway to an improved understanding of the world and a door to the realization of students' career dreams, we need to make sure that we deliver on our promise to help every student graduate—especially those who are lower-income, first-generation students.
If thirty-eight percent of our incoming students leave college with a pile of bills and no degree to show for it, maybe we haven't really delivered on our promise. And although college professors alone can't solve this crisis, perhaps understanding and compassion on our part can give at least a few students the support they need to finish their studies in the midst of difficult challenges. At the very least, it's worth a try.
Daniel K. Williams is a professor of history at the University of West Georgia and the author of several books on religion and American politics, including God's Own Party: The Making of the Christian Right and The Politics of the Cross: A Christian Alternative to Partisanship. He is a Contributing Editor at Current.