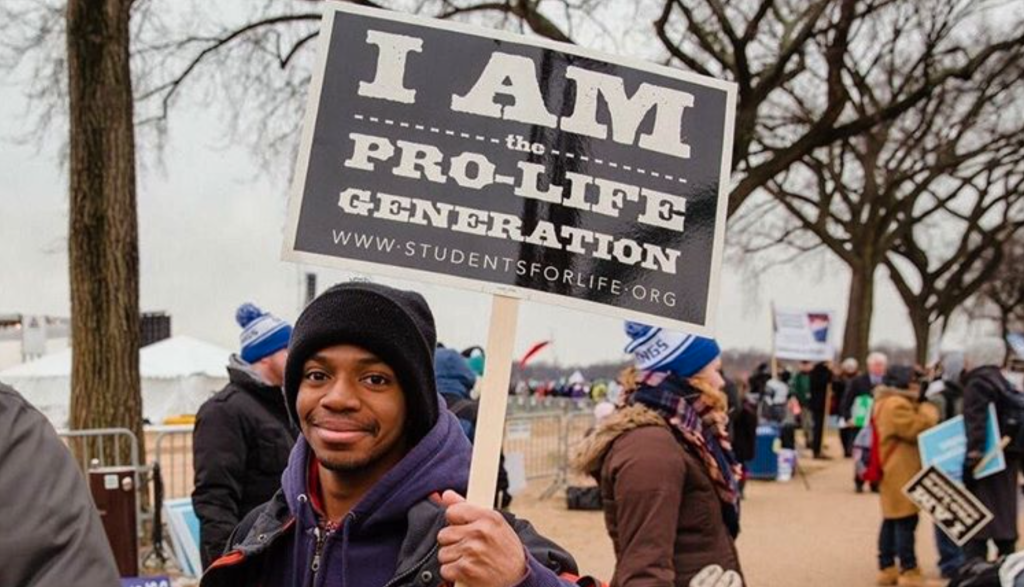 In this moment, there's no substitute for a deep historical understanding of the politics of abortion
Abortion's prominence in electoral politics shows no signs of fading. Few people have written as much on the history of abortion and abortion policy from a thoughtful Christian perspective as Marvin Olasky and Daniel K. Williams. What follows is an exchange that took place via GoogleDocs earlier this fall. We invite readers to imagine themselves in a seminar room with Professors Olasky and Williams at the front of the room, as they discuss their respective books and suggest some ways forward.
*
Editor: As we head into another fall season of minor local elections but also presidential debates and then a winter of presidential primaries, what role do you expect abortion to play in these conversations? For instance, Dan has written recently about the contentious discussion in Ohio. Is this typical? Or do you think abortion might take a back seat to other issues in this cycle?
Marvin Olasky: In the primaries, I'm waiting to see whether inner-ring leaders of pro-life organizations will endorse Donald Trump if he doesn't commit to a fifteen-week national ban. I suspect many still will, although even if he does, he's still a net negative for the pro-life cause.
In the general election, my guess—to stay with your metaphor—is that abortion will be in the driver's seat for ten percent of voters, maybe evenly divided pro- and anti-. For most, if Trump and Biden are the nominees, the front seat question will be: Is he demented? (Egomania regarding Trump, onset dementia regarding Biden.) The question sitting in the passenger seat will be what Ronald Reagan asked Jimmy Carter in 1980: "Are you better off today than you were four years ago?"
Dan Williams: For the last forty-five years, abortion has been used to rally the base of both parties, but it is rarely if ever a decisive factor in any presidential election. In presidential primaries, it has often been enormously important—which is why no Democrat can win their party's presidential nomination without completely supporting abortion rights, and no Republican can win the GOP nomination without opposing abortion and promising to appoint conservative justices who will presumably restrict abortion's legal availability.
But in a general election, most voters don't cast their ballots primarily based on abortion—and those who make their pro-life convictions a litmus test are more-or-less balanced out by those who insist on always voting pro-choice. This means that historically, abortion has usually not been the issue that determined the outcome of a presidential election.
However, abortion can still play an important role in an election even if it's not the ultimate determinant of a presidential contest. Based on early polling data and the results of the Ohio referendum on issue one last month, I expect that in 2024 Ohio voters will approve a constitutional amendment to protect abortion rights. And if this happens in Ohio, I expect that other Republican-leaning states that are not firmly in the Bible belt will possibly do the same—which means that the pro-life movement could experience several defeats at the ballot box. Abortion will remain illegal in states such as Alabama and Mississippi, but pro-lifers will find themselves further stymied in their attempt to expand the geographic reach of abortion restrictions beyond the most conservative states.
Pro-lifers will therefore place even more emphasis on the appointment of conservative justices because they will see court rulings rather than ballot initiatives or state legislation as their most likely path to victory. They will give strong support to the Republican presidential nominee, even if that nominee refuses to endorse a fifteen-week ban, because what ultimately matters to them is not whether they get national legislation on abortion but whether they can appoint conservative federal judges and Supreme Court justices who will be willing to restrict abortion rights through the courts. Any national restrictions on mifepristone or other abortion drugs will likely come through the courts, not through the legislative process.
The Democrats, in turn, will make protection of abortion rights a continued campaign theme in the belief that this will help them win the votes of pro-choice suburban women who might have previously leaned Republican. I think that this strategy is less likely to benefit the Democrats than they think.
While it probably helped the Democrats in swing states like Pennsylvania in last year's midterm election, it arguably failed in Georgia, where Democratic gubernatorial candidate Stacey Abrams lost decisively even after making abortion rights a central campaign message. But regardless of whether this message really works, Democratic campaign strategists think that it does, so they'll probably use it again in 2024—and if they win, they'll continue doubling down on the pro-abortion rights message. After Dobbs, the Democratic Party has been more uniformly and more staunchly insistent on abortion rights than it has ever been before, and I don't expect that to change in the next election cycle.
For a "consistent life" advocate—or even for a moderately conservative pro-lifer who is grieved by abortion but who thinks that for restrictive abortion laws to be effective, they have to be passed through the democratic process and enjoy a large measure of public support—the political choices on offer are not likely to be very inspiring. With one party committed to using the courts to restrict abortion and the other making support for abortion rights a political litmus test, pro-lifers who would like to find another way to support unborn human life are likely to feel politically homeless.
***
DW: You have recently written a book about the history of abortion in the United States, The Story of Abortion in America. Based on your historical research, what societal consensus or widely shared attitudes do you think need to be in place for restrictive abortion laws to function well? Do you think that restrictive abortion laws can create that consensus, or do you think that that consensus needs to be in place before legal restrictions on abortion are implemented?
MO: Good questions. Seems to me laws to protect unborn children function well when most Americans side with at three of the following four A-B-C-D reasons to oppose abortion: anatomy (the unborn child has human characteristics); biblical teaching (human life is sacred); community (pregnant women deserve support from boyfriends or husbands, parents and friends, rather than pressure for a supposed quick fix); and danger (abortions often ending with not just one victim but two).
In early America most people had little knowledge of what unborn children looked like, but Bible reading made up for some of that lack of knowledge. Colonists saw in Psalms, Job, Isaiah, Jeremiah, Luke, Galatians, and other books that not only are we made in God's image, but that He "knitted me together in my mother's womb." Bible readers and hearers also imbibed sensational detail about how evildoers (Syrians, Ammonites, Israelites themselves) "ripped up" pregnant women.
Community pressure also made up for ignorance regarding the development of unborn children. Pregnant, unmarried women could generally count on marriage before going into labor. If young men hesitated, old men intervened. They rarely needed shotguns, but every father had one. When cities grew large beginning in the 1830s, and less community protection left more women and children at risk, institutions like YMCAs and YWCAs grew. Unmarried women surprised by pregnancy often went to homes away from home. Some of these had non-euphemistic names like the Erring Women's Refuge.
Danger to the mother also led to support for laws. Until the 1830s abortion was often fatal for the big patient as well as the tiny one. Ingesting an abortifacient was playing Russian roulette: Place a bullet in a revolver, spin the cylinder, point the muzzle at your head, pull the trigger. Letting an abortionist invade a uterus was the equivalent of two bullets in the cylinder. Only utter desperation, or unrelenting pressure from an unloving lover, would lead a woman to accept a one-third risk of death.
Abortion became a little less dangerous for mothers when specialists with steady hands and extensive experience during the late nineteenth century began doing more abortions than general practitioners. Danger further decreased as knowledge of antiseptic procedures increased. It decreased even more sharply as use of antibiotics spread after World War II.
A decrease in support for laws once fewer big people died was partly made up for by breakthroughs in popular understanding. At the 1939 World's Fair in New York City, more than two million people waited in line to view twenty-four sculptures that showed human development in the womb. The next mass education came in 1965 when a Life magazine cover showed Lennart Nilsson's photograph of an unborn child floating within an amniotic sac. It was Life's all-time fastest seller at checkout counters. Now, 3-D and 4-D ultrasound lets a woman see not a baby but her baby.
My sense is that we often need a consensus before laws are passed, and we almost always need one before laws are enforced. With danger to the mother no longer a deterrent, the ABCs—anatomy, Bible, community—are the bulwarks for life. That realization is especially important now that American society suffers from structural abortionism. The frequent corporate response to Dobbs—paying travel costs to legal-abortion states for employees in pro-life states—shows abortion's economic role.
Sometimes legal change pushes for opinion change: Legalization of same sex marriage increased its acceptance. But when laws get way ahead of public opinion, the result is backlash. Some things are right to do because they're right to do: Roe v. Wade needed to be overturned. But the prolife movement has been most effective when it works culturally and the goal is "all or something" rather than "all or nothing."
***
MO: Dan, your book, Defenders of the Unborn: The Pro-Life Movement before Roe v. Wade, is helpful. There used to be lots of pro-life Democrats. Now they're virtually extinct, at least among the leadership, and I agree with your sense that a comeback in the next political cycle is unrealistic. But is rebuilding prolife understanding among Democrats down the road an impossible dream?
DW: I appreciate your cultural analysis, Marvin, and I agree with a lot of it. I know that your recent book, The Story of Abortion in America, expands on this analysis in a lot more historical detail, and I would encourage readers to look it up.
I also really like your question about the Democratic Party. I wish I could answer it by saying, "Rebuilding pro-life sentiment among Democrats is not an impossible dream. It can happen—and here's how." That's not entirely false. But realistically, this may be more complicated than we'd like.
As both of us know, the Democratic Party was a comfortable home for many pro-life liberals, working-class pro-life Catholics, and southern evangelicals for at least a decade or two, if not longer. In 1976, Democratic voters were slightly more slightly than Republican voters to support a constitutional amendment protecting human life from the moment of conception. As late as 1992, approximately one third of Democratic members of the House of Representatives were pro-life (meaning they consistently supported abortion restrictions). And even many Democrats who supported legal abortion nevertheless voted for the Hyde Amendment or restrictions on late-term abortion.
Monolithic support for maximum abortion availability is a very recent position for the Democratic Party, and it seems that it developed largely as a backlash against recent Republican attempts to make abortion illegal. As late as 2019 only thirty-nine percent of Democratic voters said that they wanted abortion to be "legal under any circumstances," according to Gallup polls. But today, in 2023, sixty percent of Democratic voters support making abortion legal under any circumstances. It appears that a significant backlash against recent Republican attempts to restrict abortion has led the majority of Democratic voters to endorse a much more extreme position on abortion than they held even four years ago.
Indeed, reaction against the Republican approach to abortion—and not necessarily support for abortion as an absolute, inalienable right—explains a lot of the Democratic antipathy to the pro-life movement.
Democrats began abandoning the pro-life cause in the late twentieth century partly as a reaction against conservative pro-lifers who made support for conservative judicial nominees a key part of pro-life strategy. In the late 1980s, for instance, there were Democrats in the Senate who might have otherwise been labeled "pro-life," but who couldn't get behind the pro-life cause if it meant voting for Judge Robert Bork's confirmation.
But in recent years, Democrats have also reacted against the pro-life cause—and even against bipartisan compromises like the Hyde Amendment—because of their perception that restrictions on abortion will hurt women and disproportionately harm poor people and racial minorities. Restrictive abortion legislation will create a more economically unequal society, they believe.
So, as long as "pro-life" means supporting laws against abortion or conservative judges who will support further legal restrictions on abortion, the Democratic Party is unlikely to give any support for this ideology.
But if the definition of a pro-life political strategy can be broadened to include family leave legislation, expanded maternal and prenatal healthcare, and other measures that would potentially reduce the abortion rate by giving pregnant women the economic support they need to choose life for their unborn children, I can easily envision the Democratic Party giving support to this pro-life agenda. Some pro-lifers have already found common ground with supporters of abortion rights on these larger economic issues.
Perhaps eventually some Democrats will once again be willing to support at least some modest restrictions on abortion. But right now the issue of restrictive abortion legislation has become so polarized along partisan lines that it's difficult to imagine much Democratic support even for the type of restrictions on late-term abortion or abortion funding that some prominent Democrats in Congress were willing to support only a few years ago.
In this political climate, I think pro-lifers who want to build bridges with the Democratic Party should probably focus on securing Democratic support for expansions in the social safety net that will potentially reduce the abortion rate among economically vulnerable women.
To win Democratic support, pro-lifers will have to present a convincing case that they want to empower women and protect the economically vulnerable. If they can do that, it will be the first step toward rebuilding a Democratic pro-life coalition.
END PART I