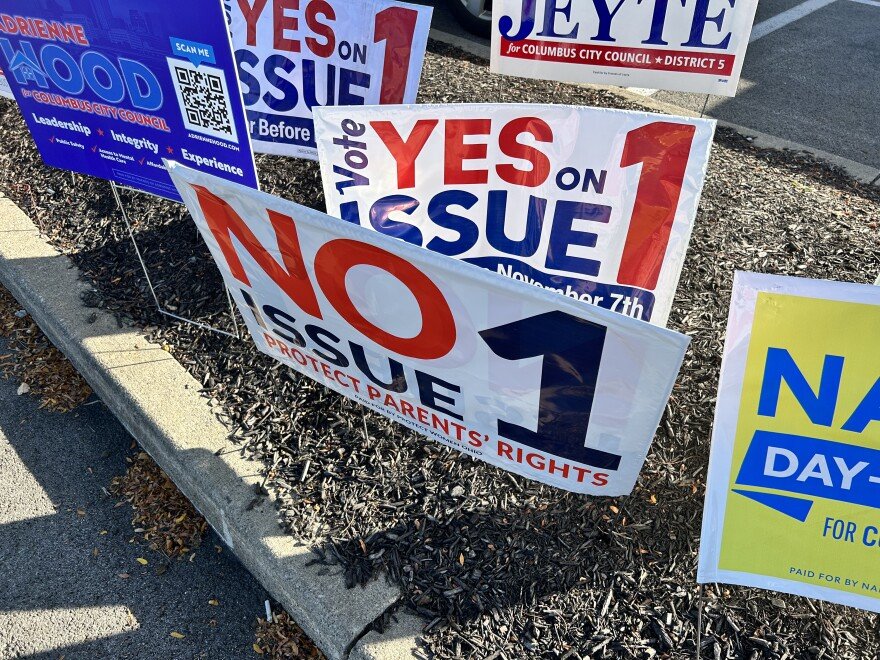 Two years ago, few Ohio pro-lifers would have imagined that the end of Roe v. Wade would give the state an even more liberal abortion policy than it had while Roe was still in effect. Yet that's what Ohio now has, thanks to a series of disastrous missteps by pro-lifers and a voter referendum this week that enshrined abortion rights in the state constitution.
According to a Baldwin Wallace Ohio Pulse poll, only 24 percent of Ohio voters in 2023 wanted "full access" to abortion. Yet a majority just voted for this option, because Ohio pro-lifers deprived them of the option that a majority of Ohioans really wanted: a moderately restrictive abortion policy or limited legal abortion.
As a Republican-leaning state, Ohio has long been moderately conservative on abortion. It was an early leader among other conservative states in passing a 20-week ban on abortion in 2017. At the time, it was unclear whether a 20-week ban was compatible with the parameters that Roe and Planned Parenthood v. Casey had established, but since opponents of the law were afraid to challenge it in court, the 20-week ban stood.
In 2019, Ohio went even further by passing a "heartbeat bill" that banned abortion after fetal cardiac activity was detected, which usually occurred at about the sixth week of pregnancy. As expected, the courts blocked that law before it could be put into effect, but because it remained on the books, it was in place when the Supreme Court overturned Roe in 2022 – which meant that most abortions were banned in Ohio immediately after Dobbs.
But at that point, pro-lifers made a critical error. Instead of putting into place safeguards to protect the rights of pregnant women, they instead allowed the new law to be enforced in ways that played into the hands of abortion rights supporters who had long accused their opponents of caring nothing for women's lives.
One nationally publicized story of a woman who was sent home from an Ohio hospital emergency room in 2022 without getting adequate treatment for her miscarriage (allegedly because of the state's new abortion law) reinforced fears that the state's restrictive abortion policy would jeopardize medical care even for pregnant women who were not seeking abortions. Another nationally publicized story of an 10-year-old Ohio girl who crossed state lines to have an abortion after she was raped reminded Ohioans that their state's restrictive abortion law did not include exceptions for rape or age.
Pro-lifers could have responded to these stories by moving more quickly to enact and publicize legal protections for hospitals in treating miscarriages. They could have coupled abortion restrictions with substantive policies to protect women's rights – an idea that Charles Camosy had suggested in 2015 in his book Beyond the Abortion Wars.
But they did not. Instead, they relied on Republican majorities in the state legislature to maintain abortion policies that were more restrictive than the majority of voters wanted. The last straw probably came earlier this year, when Republicans tried to thwart abortion rights supporters' efforts to add a permissive abortion policy to the state constitution by holding a special election to pass a ballot measure that would make it far more difficult to amend the state constitution. The attempt failed, and it left pro-lifers looking like opponents of democracy who would resort to anything to stop the will of the majority.
This didn't have to end this way. The measure that Ohio voters passed this week was more liberal than most Ohio voters wanted. Thirty percent of Ohioans want abortion to be legal only in cases of rape and incest or dangers to a woman's life, and other 30 percent said they favor abortion access "with limits" rather than "full access." Voters seemed to be content with a 20-week ban in the past, and they probably would have been willing to support other modest restrictions on abortion.
But as abortion rights supporters have long known, even in the most conservative states voters are not necessarily willing to approve outright bans on pregnancy terminations – which is why even in Mississippi, for instance, a ballot measure to protect life from the moment of conception failed in 2011. Ohio pro-lifers moved too quickly after the end of Roe, and they didn't engage in sufficient bridge-building with their opponents.
That's why, when faced with the choice between either a 6-week abortion ban that did not allow exceptions for rape and incest or a highly permissive abortion policy that would allow unlimited abortion up to the point of viability and abortion for health-related exceptions at any point thereafter, voters chose the permissive policy and enshrined it in the constitution. They might not have wanted a policy that was that liberal, but as national public opinion polls have shown, many were probably afraid of the health consequences for pregnant women if they allowed the more restrictive policy to remain in place.
It can be difficult for pro-lifers to accept compromises on abortion. A 12-week ban such as the one that North Carolina passed as a bipartisan, compromise measure can seem deeply unsatisfying to people who want to save as many unborn lives as possible. But not all of the compromises that the conservative Ohio legislators should have attempted would have needed to include permitting more abortions. Some could have been common-sense measures to protect women's rights to get hospital treatment for miscarriages. Some could have included more funding for prenatal and maternal care.
But Ohio politicians didn't do this, and as a result, they alienated plenty of moderate voters who should have been their allies.
The story didn't have to end this way. Pro-lifers squandered an opportunity that they didn't have to forfeit.
But now that they have made this mistake and experienced the unpleasant consequences, they can use this moment to begin pursuing policy goals that will prove that they're genuinely interested in women's well-being and in children's lives after birth, as well as before. If they can do this, maybe they'll earn enough good will to convince voters at some future date to give modest abortion restrictions another try.
But regardless of whether that ever happens, one lesson is clear: Lasting legal protections for the unborn will never come by ignoring the wishes of voters and attempting to subvert the majority. Instead, a consensus-minded coalition-building that is open to dialogue and compromise is the only way that a culture of life in public policy can be created.
Abortion opponents might be able to win short-term victories by ignoring the will of the electorate, but if they want to create lasting change, they'll need to pay far more attention to the wishes of their fellow voters than they did this year in Ohio. They need to take real steps to convince voters that they care about pregnant women just as much as they care about the unborn. And they need to show that they care about the democratic process and the views of all voters – including those with whom they disagree.
If they can do that, they might be able to start creating a culture of life. But if they don't take these steps, the pro-life movement is likely going to continue to lose ballot measures, even in conservative states like Ohio where a majority of the voters don't want unrestricted abortion.
Daniel K. Williams is a historian working at Ashland University and the author of The Politics of the Cross: A Christian Alternative to Partisanship.