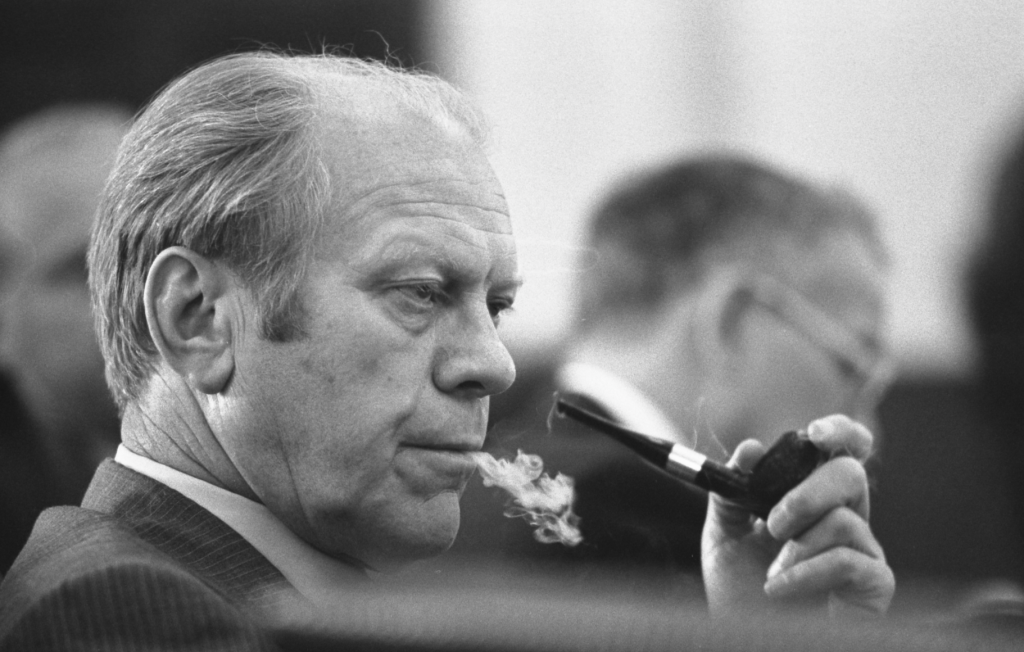 Oh, the impeachments that might have been!
The impeachment inquiry the Republican House leadership launched this month is ostensibly directed at President Biden. But unlike all previous presidential impeachments, its real object is not the sitting president. Rather, it seeks political payback for the impeachments of Donald Trump.
In this high-stakes debate, far more than Trump's reputation is at stake. The outcome of this debate will determine the form of government we will have for the foreseeable future.
For the past seven years, Democrats and Republicans have been engaged in a debate over whether Trump's actions should be considered normal presidential behavior or instead a threat to American democracy. Many Democrats have viewed Trump as "the most dangerous person to run for president in the modern history of America," as Hillary Clinton declared in her last presidential debate in 2016. In the Democrats' view, the impeachments of Trump were not merely about politics but were, instead, a prosecution of illegal behavior that endangered the nation.
While a few Republicans agreed with this assessment, most did not. Trump's behavior was not outside the political norm, they argued.
Because of their view that the Democrats were using impeachment simply to tarnish Trump's reputation for partisan purposes, Republicans insisted from the beginning that if the Democrats impeached Trump, they could expect payback the next time the Republicans controlled the House and were in a position to impeach a Democratic president. "Democrats weaponized impeachment," Senator Ted Cruz said in January 2022. "They used it for partisan purposes to go after Trump because they disagreed with him. And one of the real disadvantages of doing that . . . is the more you weaponize it and turn it into a partisan cudgel, you know, what's good for the goose is good for the gander."
Republicans in Congress have followed Cruz's script. Now that the GOP controls the House, Trump and the right-wing contingent of the House Republicans have pressured the House Republican leadership to launch the impeachment inquiry into President Biden, to which House Speaker Kevin McCarthy has agreed.
But what is particularly unusual about this impeachment inquiry is that the Republicans who support it have not brought any specific charges against Biden. Instead, while they have suggested that the impeachment investigation will uncover specific charges along the way, they have made little secret of the fact that this is more about payback for the Democrats' impeachment of Trump than it is about any concerns about Biden himself.
Since Trump was impeached, the only way to erase the stain of impeachment is to trivialize the impeachment process as merely a political stunt and thereby render it meaningless.
Trump suggested as much himself. "I think had they not done it to me—and I'm very popular, they like me and I like them, the Republican Party—perhaps you wouldn't have it being done to them," he said, immediately after the Republican House leadership acceded to his wishes by launching their inquiry against Biden.
Unfortunately, by turning the impeachment process into a blatant tool of partisan payback, the House Republicans risk destroying a key feature of our political process.
One possibility, going forward, is that impeachment will become a routine procedure used against every president, no matter how trivial the alleged offense. Early in Trump's presidency the House Democratic leadership, to their credit, refused to support the attempts of some members of their caucus to impeach Trump merely for his uncivil behavior. But now that the House Republicans are launching an impeachment against Biden with no stated charges at all, it's unclear how long majorities in either party will be able to resist the temptation to use impeachment against any president they don't like. And if they resort to impeachment as simply a matter of course, with no real need to take the process seriously or even to proceed with specific charges, there will likely be an erosion of political stability.
The last—and so far only—truly bipartisan presidential impeachment inquiry was the one that both Republicans and Democrats supported against President Richard Nixon in 1974, prompting his resignation. Although a majority of Republicans were slow at first to believe that their party leader had committed a crime, they were convinced by the evidence and were prepared to vote for impeachment—which is why Nixon chose to resign from office before this could happen. For a generation congressional representatives from both parties took the idea of impeachment very seriously and did not resort to it for trivial reasons.
But imagine if they had not been so restrained. Imagine, for instance, how a Democratically controlled Congress might have reacted to Republican Gerald Ford's deeply unpopular pardon of his predecessor if impeachment was a tool they could have casually employed at their own whim. Imagine what might have happened in 1989 if a Democratic House, following the principle that the House Republicans of our own time have adopted—that a president can be impeached for actions that predate his time in office—had decided to launch an impeachment inquiry into George Bush's involvement in the Iran Contra scandal or into his prior activities as CIA director.
Indeed, if Congress had used the current low bar for impeachment, it's reasonable to believe that every president from Ford to Biden, with the exception only of Jimmy Carter, would have been impeached by a House controlled by the opposition party. Reagan and the first president Bush would likely have been impeached for the Iran Contra scandal; Clinton would have been impeached not only for his sexual affair with an intern but also for some of his actions as governor of Arkansas; George W. Bush would have been impeached for something or other related to the Iraq War; and Barack Obama would have been impeached for one of his executive orders, if not for some other cause.
It's highly doubtful the country would be better off today if all of those impeachments had occurred. But this is the type of politically unstable future we may face if impeachment becomes merely a partisan football. And if neither party treats impeachment as the serious charge it was designed to be, we won't be able to rely on it when we really need it: when a chief executive really does commit "high crimes and misdemeanors," as the Constitution states.
At the beginning of our republic, Alexander Hamilton worried about the possibility that impeachment could become a partisan weapon. Impeachment prosecutions, he wrote in Federalist 65, "will seldom fail to agitate the passions of the whole community, and to divide it into parties more or less friendly or inimical to the accused. In many cases it will connect itself with the pre-existing factions, and will enlist all their animosities, partialities, influence, and interest on one side or on the other; and in such cases there will always be the greatest danger that the decision will be regulated more by the comparative strength of parties, than by the real demonstrations of innocence or guilt."
Hamilton, though usually quick to suggest a solution to each political dilemma he predicted, offered no answers in this case. Instead, he simply defended the necessity of impeachment in extreme cases of a presidential "abuse or violation of some public trust," and suggested that no branch of government was better suited than Congress to undertake this task, despite the risks that it could devolve into partisanship.
It is thus up to the members of Congress to exercise self-control over their own partisan inclinations and refuse to turn impeachment into a partisan tool. As Hamilton suggested, there's no other option for dealing with chief executives who abuse their power and need to be removed from office—which means that the future stability of our political order depends on Congress treating impeachment with the gravity it deserves.
Daniel K. Williams is a historian working at Ashland University and the author of The Politics of the Cross: A Christian Alternative to Partisanship. The views presented in this article are his own, not those of his employer.
Photo credit: Wikimedia Commons