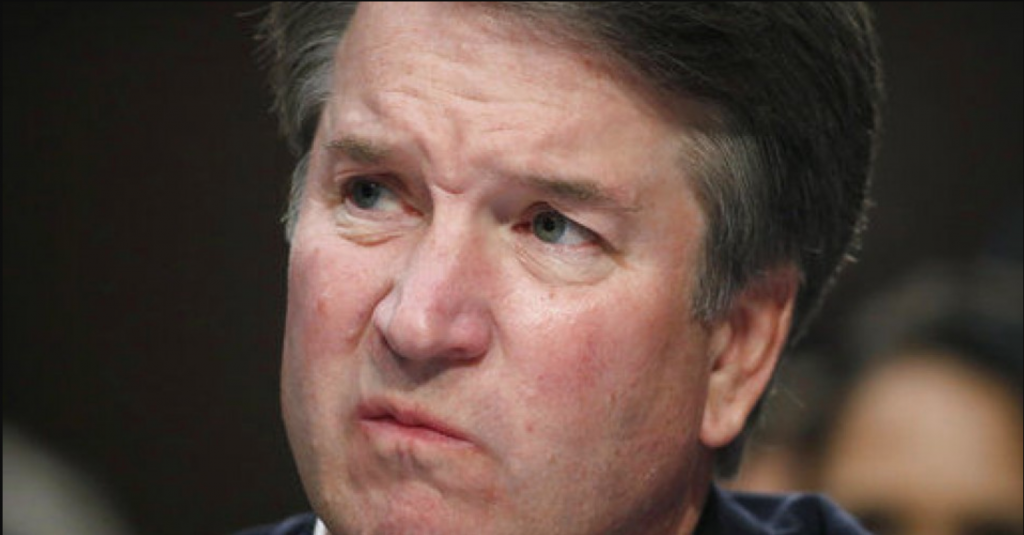 A failure of integrity and goodwill blemish the pro-life cause
I am a longtime critic of Roe v. Wade and an advocate for the protection of unborn human life. So you might think that I would be ecstatic about recent predictions that the Supreme Court will likely overturn Roe v. Wade next June. Before this month, I had not expected the Court to overturn Roe so quickly or completely, but that's what many of the best legal analysts are now predicting, based on the justices' questions earlier this month during oral arguments in Dobbs v. Jackson Women's Health Organization. I wish that I could be happy about this. But I'm disturbed about the process that the pro-life movement used to get to this point.
At least four of the five justices who are likely to vote to overturn Roe came into office under compromised circumstances that were possible only because a strong antiabortion lobbying force was determined to push their nominations through the Senate no matter how many ethical concerns they had to ignore in the process.
Two of the five likely anti-Roe votes come from male justices who were publicly (and, in the view of millions of Americans, credibly) accused of sexual harassment or rape during their judicial hearings. In both cases, the pro-life movement largely sided with the accused judicial nominees and assumed that their accusers were lying or delusional. In both cases, the main accusers were highly educated professional women of reliable character, and their charges were supported by multiple women who reported similar experiences, thus making it unlikely that the accusations were fabricated. Yet in both cases—that is, the case of Clarence Thomas in 1991 and Brett Kavanaugh in 2018—the pro-life movement pushed for a speedy confirmation of the judicial nominee on the assumption that this was the only way to secure an anti-Roe vote on the Court. Thomas was confirmed by a vote of 52-48. Kavanaugh was confirmed by a vote of 50-48.
Kavanaugh, in fact, was confirmed only after repeatedly insisting that Roe was "settled law" that presumably should not be overturned. Roe was backed by "precedent upon precedent," he said, and was "settled as a precedent of the Supreme Court under stare decisis." If Kavanaugh votes to overturn Roe, many will likely wonder if he was prevaricating when he gave his assurances to the Senate. Many pro-lifers at the time thought (and hoped) that he was—which was why they gave him such strong support, even after multiple women accused him of sexually assaulting them at drunken parties decades earlier. It appeared they were betting on his dishonesty in his assurances about Roe to the Senate—and now it seems they might win the bet.
Neil Gorsuch and Amy Coney Barrett have no such personal skeletons in their closet, but both were confirmed only as a result of a blatantly cynical move by the Republican Senate majority leader. On March 16, 2016—more than seven months before the upcoming presidential election—President Barack Obama nominated Merrick Garland to fill the seat of Justice Antonin Scalia, who had unexpectedly passed away during his term on the Court. Obama viewed Garland as a relatively staid centrist liberal who might be uncontroversial enough to mollify Republicans. He was wrong. Republicans—and pro-life activists—thought they could get something better, and they made an all-out effort to preserve Scalia's seat for a judicial nominee who would vote to overturn Roe. Instead of holding hearings on the nomination, Senate majority leader Mitch McConnell insisted that the "American people" should decide the nomination through their vote in the upcoming presidential election. Though this had not been the practice with earlier judicial nominations in election years, the tactic worked. Donald Trump won the presidency by a razor-thin margin in 2016 after his campaign turned out the vote of pro-lifers who had reservations about Trump's character but were concerned enough about the Supreme Court to cast their ballots for him. They got what they wanted when Gorsuch was nominated and confirmed to fill Scalia's seat, even though it required holding up Garland's nomination for a record 293 days and ultimately never acting on it.
But then, in September 2020, less than two months before the presidential election, Justice Ruth Bader Ginsburg died in the middle of her term and Republicans rushed to fill the vacancy. Amy Coney Barrett was nominated eight days later. After hurriedly convening hearings, Senate Republicans voted to confirm Barrett's nomination on October 26, 2020, about one week before the election. Not a single Democrat voted for her confirmation, which made her confirmation vote of 52-48 the most partisan one in recent American history. As Democrats said, they were aghast at the blatantly cynical about-face of a party that only four years before had denied hearings to their nominee on the grounds that a presidential election needed to be held first.
So, if Roe is overturned in June, it will only be because pro-lifers and their Republican allies used every cynical maneuver they could find to push through judicial nominees under questionable circumstances, even if they sometimes had to lie in the process. If Kavanaugh had to mislead senators by repeatedly saying that Roe was "settled law," or if McConnell had to hold up a nomination in one presidential election cycle only to then rush one through in the next, that was simply the political price that had to be paid to overturn Roe, many pro-lifers reasoned.
What will pro-lifers get after thirty years of using these tactics? Presumably, they will win the right to make abortion largely illegal in most of the South and parts of the Midwest and Great Plains. But abortion availability will likely expand in the Northeast and West Coast, and pro-choice organizations will likely increase their efforts to provide financial resources for women who need to cross state lines to get an abortion. The use of chemical abortifacients to terminate pregnancies will also greatly increase, and states will find it impossible to stop this traffic.
To really make headway against abortion, pro-lifers will need to create a culture of life that is based on integrity, goodwill, and genuine efforts to help women. That's hard to do when pro-lifers are using deceptive political tactics to push through controversial judicial nominees, some of whom have been publicly accused of sexual harassment or assault.
If the Supreme Court's ruling on abortion next June is a 5-4 decision along the lines that many are predicting, I certainly won't mourn the loss of Roe. But I will lament the tactics that pro-lifers used to get there. A movement that stands for the human rights of the unborn should not have had to sell its soul to legislate against abortion. The fact that it did will likely continue to tarnish its reputation and limit its moral influence long after Roe is overturned.
Daniel K. Williams is a professor of history at the University of West Georgia and the author of several books on religion and American politics, including God's Own Party: The Making of the Christian Right and The Politics of the Cross: A Christian Alternative to Partisanship.