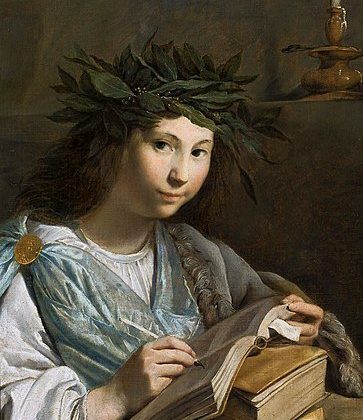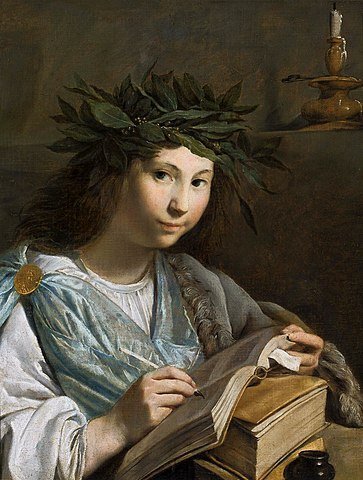 Last weekend I gave a keynote address at a graduate history conference on power and struggle that was organized by students at the University of Alabama. I encouraged the graduate students to embrace complexity and nuance in their historical study, even when what they discover may go against their own presuppositions about power and struggle.
Here are a few highlights from that address, which I think provide useful exhortations for anyone seeking to understand the past with current political and cultural struggles in mind:
As we attempt to make sense of the meaning of the struggles around us, I want to encourage all of you to resist the temptation to settle for easy answers and simplistic narratives.
As historians, our greatest contributions to the current conversations about cultural conflict is our understanding of time and our willingness to listen to sources and interpret those sources in a larger historical context.
This means that when we examine the past, we won't find simply one unchanging struggle that matches our values and presuppositions. We will not find a group of people who share all of our beliefs and whom we can therefore identify as our allies – and another group that we can demonize as our opponents.
Regardless of our own convictions, I believe that we will be doing our readers and students a disservice if we flatten and simplify the past to match our own presupposed narrative of struggle and power. The reality is a lot more complex – and a lot more interesting.
If we pay attention, for instance, we'll find that the historical subject with whom we might share some goals in the struggle in one context might surprise us (or disappoint us) in our context.
Sometimes those differences come from changing contexts of power. A person who might have been disempowered in one context might have been empowered in another – and this might affect their actions or beliefs.
Martin Luther King Jr. looks like a very admirable figure when we examine his challenges to the white power structure – but perhaps not so admirable when we look at his actions toward female civil rights activists such as Ella Baker.
Jane Addams looks like an exemplary character when we consider her advocacy of women's rights, international peace, and poverty relief, but perhaps she appears in a different light when we think about her dismissal of Mary Church Terrell's concerns about voting rights for African American women.
Betty Friedan might seem like a hero of the women's rights movement if you use her Feminine Mystique as a measure of her values, but if you read about her complaints about the so-called "lavender menace" in the National Organization for Women, you might come to a different opinion.
But in addition to the obvious blind spots in each of these historical figures' challenges in seeing forms of discrimination that didn't affect them personally, we can also note cases in which differences in historical context and beliefs might have made that person's responses to a particular struggle in the past a little different than what we might assume today.
Consider Fannie Lou Hamer, for example. Hamer was brutally beaten and jailed by Mississippi law enforcement officers for trying to register to vote, but she did not let this torture and abuse stop her from seeking her constitutional rights. She demonstrated the courage to tell her story on national television at the Democratic National Convention in spite of the efforts of President Lyndon Johnson, Senator (and soon to be Vice President) Hubert Humphrey, and even Martin Luther King. She also devoted the last years of her life to social justice campaigns against poverty.
But did you know that Fannie Lou Hamer was an opponent of abortion up until her death in 1977? Did you know that she was very critical of what she considered the loose sexual morals of young people in the civil rights movement?
If you're aware of the historical context, you should not be at all surprised by this. In the mid-1970s, African American Protestants, according to public opinion polls, were the strongest opponents of abortion in the United States – even more likely to oppose abortion than white Catholics, let alone white Protestants, who hadn't really joined the antiabortion campaign at that point.
In 1977, the year that Fannie Lou Hamer died, Jesse Jackson was still writing antiabortion articles for the National Right to Life News. Abortion rights advocacy was very closely correlated in public opinion polls with college education, less religiosity, the Baby Boom generation, and whiteness.
Given this, is there any reason to expect that Fannie Lou Hamer, an African American Mississippi sharecropper born in the 1920s who had only a fourth-grade education but a devout Baptist faith that carried her through the civil rights struggle would have supported abortion rights? Everything in her background, including the forced hysterectomy that she was tricked into receiving against her will, led her to identify the cause of abortion rights with the values that she opposed – including the cause of limiting the reproductive capacity of women of her race and social class.
As historians, we can discuss that context when talking about Fannie Lou Hamer. Instead of turning Hamer into a caricature or a slogan to score political points, we'll recognize the complexity of the struggle and seek to understand her on her own terms. The struggle in the 1970s didn't look like the struggle we face today.
Any discussion of what Hamer might have felt about the banning of abortion in Mississippi last year is obviously going to be purely speculative and anachronistic. If she had lived longer, would she have abandoned her antiabortion views when Jesse Jackson did in 1983? Would she have embraced the reproductive justice movement in the 21st century, which claims to stand for the holistic concerns about race and poverty that deeply mattered to her during her life – but which, at the same time, may not have shared her concerns about sexual morality or her deeply biblical Christian faith?
The truth is that we really have no idea. What we can say is that Hamer, like every person we study in history, occupied a particular historical context and responded to a particular historical moment with the values they had that were shaped by their particular historical experiences. Hamer has to be studied in the context of the 1960s and 1970s, with all of the complexity of this particular historical moment.
To isolate her from that context and make her part of an ahistorical struggle that exists in the same dimension in all time periods is to flatten her and lose the nuance that I hope we'll want to maintain as historians.
And if we can maintain that nuance with Hamer, we can maintain that nuance with other historical figures. We won't ask the question, "Was this historical subject racist?" or "Was this historical subject sexist?," but instead we'll seek to understand how that particular historical figure thought about race, sex, and a host of other issues in the context of experiences and values that reflected a particular historical time.
We can explain to students and the larger public how someone like Abraham Lincoln could be both a strong opponent of slavery but also, until almost the end of his life, have doubts about whether whites and Blacks could coexist in the United States.
We'll understand how Woodrow Wilson could be both an advocate of democracy and self-determination of peoples internationally but not very sympathetic (to say the least) about voting rights and self-determination for African Americans at home – and maybe not for white women either.
We'll understand how Martin Luther King Jr. could be so liberal and progressive in some areas of leadership of a nonviolent civil rights movement, and yet so hierarchical, patronizing, and patriarchal in his behavior toward women in his organizations.
So, in your studies of struggle and power, don't settle for the simple answers or the seemingly obvious ones. Don't settle for a narrative that examines only the historical subjects with whom you personally sympathize. Instead, make your analysis as nuanced as possible. Take the time to understand the views with which you disagree.
If you do that, you'll develop a skill that too few people in our current cultural struggles really possess: the ability to understand other people and other viewpoints.
That skill will be vital in whatever work you're engaged in the years to come, whether or not you pursue an academic career. Some of you will become community organizers and activists. Some of you will become keepers and disseminators of public information. Some of you will become educators. Some of you will become administrators in the public or private sector.
And in each of these paths, the ability to understand and navigate struggle and power with wisdom and nuance will be vital. That's why we study history.