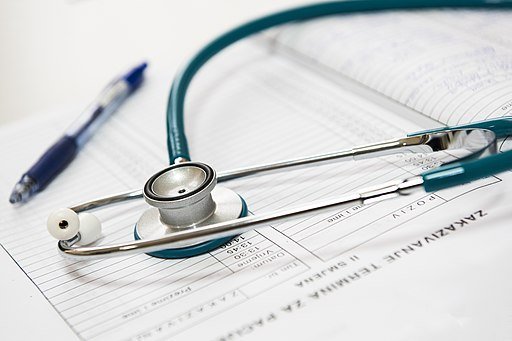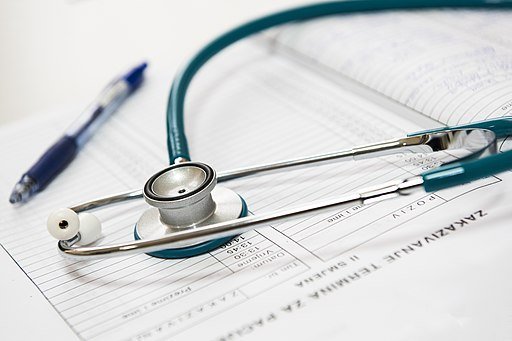 We've heard many laments about the recent sharp declines in the number of humanities majors on college campuses, but something more profound is happening than merely a shift away from the liberal arts or a new college emphasis on careers. Instead, the shift in college students' preferred fields of study indicates something potentially unsettling about the future direction of the American economy and society.
Shifts in the particular academic fields that college students choose to pursue have long signaled the economic and cultural direction of the country, and this moment is no exception.
In the late nineteenth and early twentieth centuries, when colleges began giving students some degree of choice in what they studied, history and political science were some of the most popular academic majors, because the majority of college students were no longer training for the ministry (as college students in their grandparents' generation had) but rather for social service in law, politics, and education. Like Woodrow Wilson, a generation of political Progressives wanted to study the subjects that would help them reform society and promote democracy.
But after World War II, the GI Bill brought a new generation of students into universities who saw college education primarily as a means to a career, not social reform. The two most popular college majors in 1950 were practical in nature: education (which was primarily for women) and engineering (which was almost exclusively for men). In the midst of the Baby Boom, there was a high demand for teachers, and at a time when the United States had the strongest manufacturing economy in the world, there was a great need for more engineers.
But over the next two or three decades, the Baby Boom ended, the nation's industrial economy started to falter, and the job sector began shifting away from manufacturing. By 1980, engineering was only the fifth most popular major – down from the second most popular in 1950 – and business was now number one.
Business, which remained the most popular academic field for undergraduates throughout the 1980s and 1990s, symbolized the aspirations of the post-industrial economy. The field included marketing, management, finance, and accounting – skills that were needed to move money and employees around and sell products, but not actually make them.
The second most popular academic field for much of the 1980s and 1990s was history and the social sciences, though probably not for the reasons that had drawn undergraduates to these subjects at the beginning of the twentieth century. Rather, history and political science were paths to law school, and in the litigious and bureaucratic culture of postindustrial America – and with a prison population expanding at an almost exponential rate – lawyers could earn a lot of money.
As the population aged and families had fewer children, there was less demand for teachers, who tended to make a lot less money than financial analysts and lawyers anyway. By 2013, education was only the sixth most popular field of study in college.
But by 2013, it was also clear that the major that was poised for the biggest growth was one that few would have predicted in the 1980s: health professions. In 1970, health professions had been only the ninth most popular field of study, with only 25,000 graduates; by 2013, it was number two, second only to business, and it accounted for 180,000 graduates. But that was only the beginning.
By 2022, health and therapy-related majors attracted far more students than majored in business. Just over 5 percent of all undergraduate recipients in 2022 were nursing majors; another 5 percent were psychology majors, and an additional 5 percent majored in biology (a common pre-med track). Four percent were majoring in medicine or pre-medicine. Collectively, those four majors (none of which had been among the top five fields of study in 1970) accounted for 20 percent of all undergraduate degree recipients in 2022 – compared to less than 7 percent who majored in business. Engineering, education, and history and the social sciences were no longer among the top five majors.
History and the social sciences experienced an especially steep decline, starting in about 2012. Most of this decline, it seems, was driven by the challenges that law school graduates faced in finding jobs after the Great Recession. In 2010, there had been 52,000 incoming first-year law students at law schools in the United States. By 2022, the number of first-year law students had fallen to 38,000, and even with this reduced number, some law school graduates faced challenges finding jobs. As soon as undergraduate students discovered that law school was no longer a guaranteed path to a lucrative career, they were no longer as interested in history or the social sciences.
It may have been a century since a sizeable number of students had cared about the liberal arts and social sciences for their own intrinsic value or for their potential to lead to social reform, but for decades, professors from the liberal arts and social sciences had at least liked to imagine that their lectures on these subjects were drawing a crowd, because the large number of students preparing for careers in law kept their classes filled. But that was no longer the case by the end of the 2010s.
Yet amidst the lament over the loss of the liberal arts and social sciences, fewer academics stopped to comment on what was perhaps an even more alarming trend: the loss of student confidence in most of the fields that had once sustained the American economy. Never before in the previous century had the number of students going to college to pursue careers in treating physical or mental health far exceeded the number of students going to college to study engineering or business. But for decades healthcare spending had grown far more quickly than the rate of inflation, and for years people had predicted that the entry of the Baby Boomers into the senior citizen population would create an unprecedented demand for healthcare workers.
The future of the American economy seems to be in hospitals, not in factories or even in tech. In 2019-20, 97,000 students earned four-year college degrees in all fields of computing and information technology, but 257,000 did so in degrees related to health professions – mostly in nursing. The American economy may need computer programmers, but apparently, it needs far more nurses. And that was before COVID made the demand for hospital nurses even more acute.
Healthcare is now America's largest employment sector, employing 20 million people or one out of eight American workers. And over the next decade, the number of jobs in healthcare is expected to increase at a much faster rate than other employment sectors will.
Most of the students entering this rapidly growing field are women; approximately 85 percent of the students who earned four-year degrees in this field in 2017 were female. And as healthcare professionals become an increasing percentage of the college population, the percentage of all college graduates who are women has increased.
In 1967, when Hollywood pictured a college graduate, they pictured a young man clad in a coat and tie, heading to the corporate world with the advice, "The future is plastics." But a more accurate picture of a college graduate today would be a young woman clad in hospital scrubs heading to her midnight shift at the hospital with the advice, "The future is healthcare."
But what does this really mean for our future? Surveys taken in 2021 and 2022 indicated that 47 percent of all American healthcare workers would like to quit their jobs by 2025. Ninety percent of nurses said that if they could, they would leave within the next year. Jobs in healthcare are often physically and emotionally taxing position that are unsustainable for large numbers of people.
And they may be unsustainable for the economy as well. If the top career fields for college graduates no longer involve making things – and maybe not even managing money – will we have a thriving economy in twenty years? If we're not training as many college graduates for education, engineering, politics, or even financial management – and are instead investing an enormous amount of capital in training people to care for the sick – where will we generate the revenue to pay all of these nurses and hospitals?
Americans spent $4 trillion on healthcare in 2021, a number that accounted for more than 18 percent of the GDP. By contrast, in 1980, healthcare spending (which was only barely more than $250 billion), accounted for less than 10 percent of the nation's GDP.
Perhaps members of a profession such as nursing, which focuses on caring for the most vulnerable, will receive greater spiritual rewards than lawyers, hedge fund managers, and video game designers will. Maybe from a spiritual standpoint, the new emphasis in colleges on training students to care for the sick, the elderly, and the depressed and anxious is better than the "greed is good" mantra of the 1980s.
But at the same time, the shift in American society toward making taking care of the sick its number-one industry means the potential loss of a lot of other things. Right now, humanities and social science professors in colleges are feeling the effects of this loss, but within a few years, the rest of the population will as well, because the change that we're experiencing is not just about college – it's about the type of future we'll have.