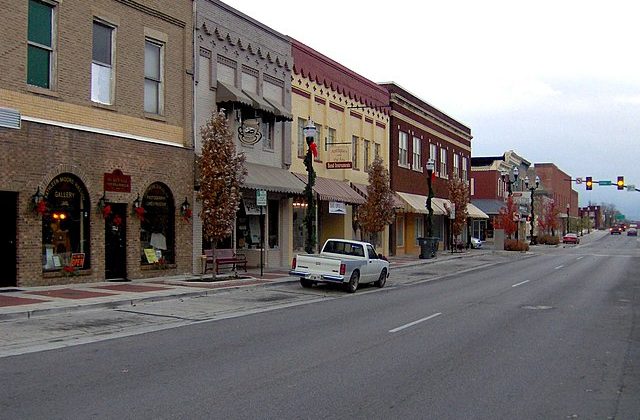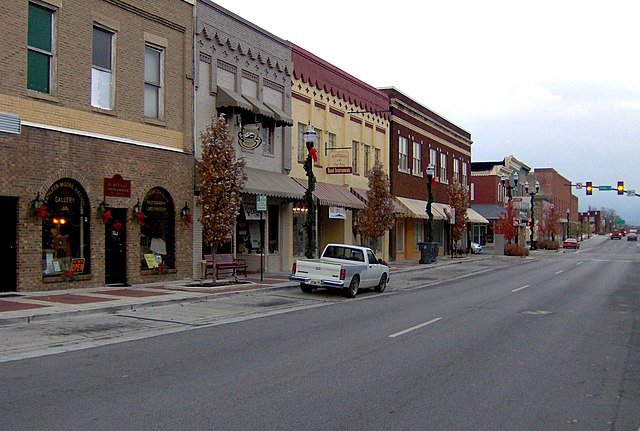 One of the students in my US history survey class this semester began his final family history essay by describing how close he feels to his extended family – and how close his relatives feel to him and to each other. "Family is everything," one of them told him.
As I thought about this student, I realized that he probably had the academic qualifications to attend a more selective college than the regional state university where I teach – but if he did, he would have had to move away from his family. Perhaps that sacrifice would not have been worth it. Maybe for him it would have even been unthinkable.
Indeed, I've had students in the past who were given attractive internship offers or other prestigious opportunities that they turned down because they didn't want to move too far away from their family.
When I was in college, I had a different attitude toward my family. I appreciated my parents, but when I received a scholarship to a university in another state nearly a thousand miles from home, I didn't hesitate to move. In fact, I welcomed the chance to see the world. So did my younger brothers when their time came to attend college. All of us attended institutions of higher education that were hundreds of miles away from home.
Maybe we were willing to do that because our own family had moved around a lot. By the time I left home at age 17, I had already lived in four states and had relatives living in numerous others. I grew up in a family where my grandparents were hundreds (and in one case, thousands) of miles away, and where my aunts, uncles, and cousins were scattered across multiple time zones. In my family, if you had to choose between a job opportunity and your relatives, the job opportunity came first.
On my mother's side, this willingness to leave home for the sake of a career may have started with the geographical mobility of the World War II generation. After serving in the military during the last year of the Second World War, my grandfather earned an engineering degree and then left the confines of his rural Appalachian upbringing to take a prestigious job at Goodyear Aerospace in Akron, Ohio, hundreds of miles away from home.
He and my grandmother seemed to never look back. Neither did my grandmother's younger siblings. All of them moved hundreds of miles away from the state of their birth so that they could get college educations, take white-collar jobs, or travel the world.
Some of my grandmother's siblings, by contrast, did stay in Kentucky – and, for the most part, they remained very poor. The people who moved into the newly built suburban ranch homes in white-collar neighborhoods in the 1950s were the ones who moved away from home, not the people who stayed in the vicinity of the family farm.
My family's experience was hardly unique. For a generation that came of age in the 1940s, the college tuition benefits of the GI Bill were a ticket to the white-collar middle class, and the housing subsidies that this legislation offered were likewise a path to the American suburban dream.
I've taught this historical narrative for years, and each time, I think of my grandparents' story. But what I haven't thought much about until now is the fact that this path to higher education and white-collar employment usually required the recipients to sever their ties with their old neighborhoods and sometimes with their extended family.
You could not be an aerospace engineer in McMinnville, Tennessee, the small rural town where my grandfather grew up. You could not live in a newly built white-collar suburb and be the wife of a Goodyear engineer in Pulaski County, Kentucky, where my grandmother was raised.
And even today, the educational path to a lot of white-collar careers requires people to leave home if they're from a rural area. And if they leave home for college, they're often unlikely to return. Nearly 90 percent of college graduates live in urban counties – with 60 percent living in metropolitan areas of 1 million residents or more.
That's why the path to the white-collar middle class that a lot of people have envisioned for bright high school graduates often requires those students to leave home. To go to a top-ranked college or graduate school, or to take a prestigious internship, students often have to move away from their families. Those who are not willing to do this fall behind; they don't make as much money, and often they can't get into the same career fields.
Certainly most college professors in humanities fields have had to make these moves in order to pursue their careers. Most of us had to move away from home to attend a Ph.D. program, and we may have had to move even farther away to take a tenure-track job.
We've therefore advised our students to do the same. They might have to move to get into the right graduate school in their field, but that was okay, we thought, because geographic mobility broadened the mind and led to better opportunities.
But not all of my students have thought so. For a while, I was surprised whenever bright students at my rural, second-tier state university turned down attractive internship or graduate school offers because they wanted to stay close to family and not leave home.
I now have a different view.
Last week the surgeon general declared that social isolation has the same effect on a person's mortality as habitual cigarette smoking.
A national epidemic of loneliness and depression is rapidly escalating, and it's literally killing us. Given this, are we really giving the right advice to students when we encourage them to put their educational or career goals ahead of their family ties?
Of course, the presence of extended family nearby doesn't necessarily alleviate loneliness – but in many cases, it helps. As I've helped my students trace their family histories, I've realized how deeply rooted many of them are in the place of their birth. Several of my students come from families that have lived in this county since the 1840s. As a result, they have extended family networks that I never experienced and find it difficult to even imagine. These family networks can sometimes be a source of stress, of course. But in the best cases, they can be a source of support and an anchor in a turbulent world.
I've begun to realize that perhaps we need to change our thinking about success. Ever since the 1940s (if not earlier), we as a nation have internalized the equation between geographic and social mobility and have assumed that people who are pursuing the career of their dreams may have to cut a few family ties in order to achieve it.
But maybe, given the surgeon general's latest report, we need to think about valuing connections with people more than a dream career. Perhaps that starts with our own families.
I think that I gained a lot by moving far away from home when I was 17, and I'm not sure that I would really want to change my own educational and career path even if I could. I felt at the time that I had a good relationship with my parents even when we were hundreds of miles apart.
But as I've observed the much more deeply rooted extended family networks that some of my students enjoy, I've realized that they may have something valuable that I don't want to disrupt. I still want to encourage their educational and career goals, but I'm now much more respectful of their family ties than I once was. If they end up living longer, happier lives as a result of remaining connected to the family networks in their hometown, maybe their choice to forego a particular career or educational opportunity in order to put family first might be the most sensible decision after all.