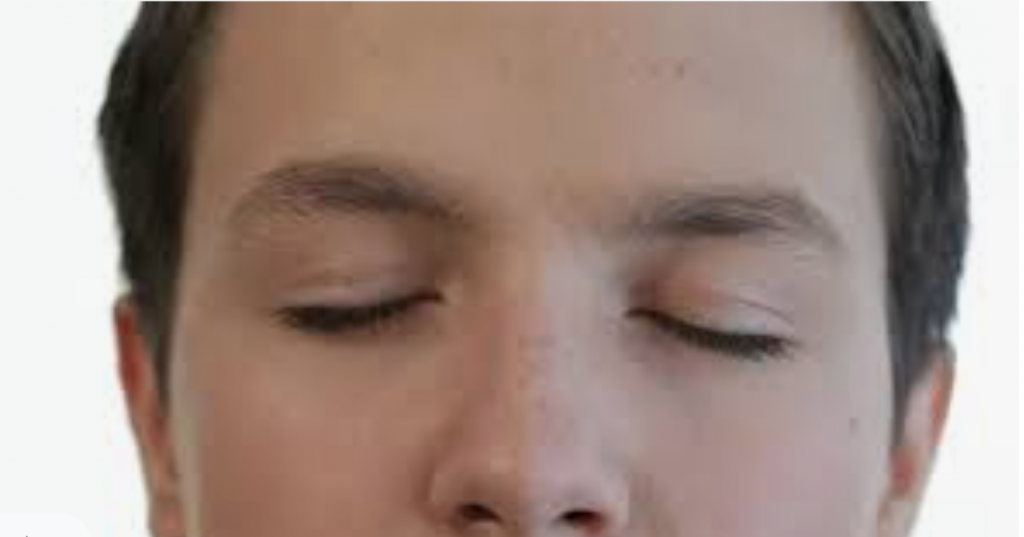 If infirmity shadows us, other kinds of presence do, too
When I was ten, I had chronic hip pain. It started small. My father asked why I was limping after a baseball game, and I hadn't even realized it. Then the pain got worse. I would wake up in the night whimpering, the ache so deep it felt like my bones throbbed. I remember lots of doctor's visits, my parents' fear, hospital gowns and medical scans, painkillers, and hot baths. Eventually, doctors decided I would outgrow the pain, which came and went erratically.
My experience was hardly tragic. Still, so much of childhood is about following rules, directions, prescribed behavior, and this malady meant that I was abruptly out of sync, the easy movement from one event to another disrupted. As a result, I became more aware of the world around me. Roused from childhood consciousness, I was no longer "below a time," as Dylan Thomas puts it.
When one is a kid, life takes place in small plots and circumscribed spaces. Chronic pain meant a new sense of these spaces and their topography. At school, I would tell my teacher that my hip hurt, then limp to the water fountain with two orange pills that smeared in my fist, past rows of desks, down an empty hallway with windows into classrooms where teachers pantomimed lessons for their students. Or when the day ended: I shuffled from school, avoiding cracks in the sidewalk, slapped the rusted poles of the tin-topped breezeway, then ran my hand along the sides of the school busses, all in a line, until I arrived at my own. I picture these spaces now, and there I am, staring out the window at children waiting for their parents, a dinosaur diorama in paper mache beside me, a raised metal imprint of "Carpenter" on the bus's seat that I trace with my finger, whispering each syllable as I do.
The childhood hunger for tactile sensations can be acute. For me, because of the pain, the world seemed to register more deeply. Like my earliest memories—sitting in the grass beside a crape myrtle tree at the house where my sister was born; playing on my great-grandmother's sun porch overlooking her garden surrounded by white wicker furniture and a hat rack with a pith helmet—my memories from this era are vivid. For instance, a friend playfully pushed me down at the end of school recess, and I couldn't get up, even when the whistle called everyone back to class, my immobility the result of a broken collarbone, which I had injured weeks earlier. I remember lying on my back and the quiet of the playground, the feel of a breeze that stirred the air, the stiff dry grass beneath me. Then someone stepped into my field of vision. It was my second-grade teacher. I had never before noticed her resemblance to her son in the grade ahead of me—never really noticed her at all. She just drifted out of frame like the adults in Charlie Brown cartoons. But at that moment, with a backdrop of clouds and blue sky, she was a revelation. And she was smiling.
Today, I'm waiting on a hospital gurney for a medical procedure, and I recall this period from childhood, the dislocation from life as I knew it and the sudden self-awareness. A monitor records my vitals, and nurses move on the periphery with obscure purpose. The doctor explains what's in store. He says that based on my family history and symptoms, the operation is essential. Avoiding the word "cancer," he says that I shouldn't worry, not yet. I wonder what could be on the other side of all of this, whether it will resemble my altered perception from decades ago, if there will be grace in incapacity. He says that I will be asleep soon and won't remember a thing. Then I'm hit with the oblivion of anesthesia.
When I wake up, my wife is standing at my bedside, talking to the doctor. She turns to me. I notice how much our children look like her. Their eyes are just the same, big and beautiful. She is a revelation. And she is smiling.
Robert Erle Barham is Associate Professor of English at Covenant College in Lookout Mountain, GA.