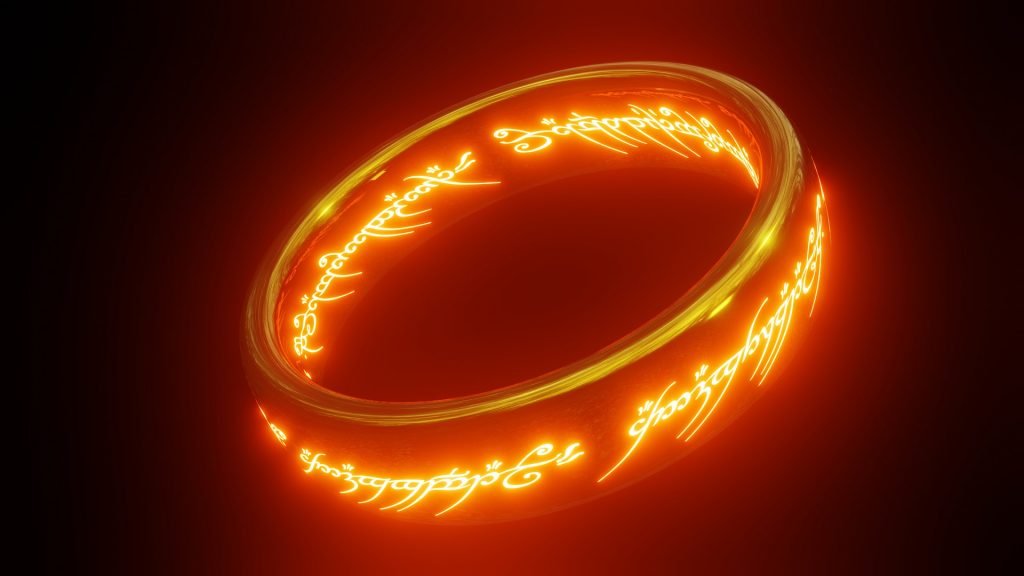 As the new year begins, we do well to consider what is there before us
Last summer a technician working on our air-conditioner knocked at the back door. "Someone lose this?" he asked, holding what looked like a wedding ring. He was smiling, one arm extended in a posture of mock proposal—but halfhearted as if he had changed his mind about making a joke of it. He said he looked down and saw the ring, "like somebody just set it down and forgot."
I thanked him and said I'd ask around, thinking how odd it was to hold a symbol of a stranger's marriage. Like mine, the ring was a simple band with beveled edges, shinier on the underside and heavier than it looked. Trying to honor the devotion it once might have embodied, I did all the things that came to mind: asked the neighbors, the man that mows our yard, checked the neighborhood list-serve. Nothing. My wife said that it might not even be a wedding ring. "But what if it is?" Like a magic ring from a fairy tale, it became almost burdensome, something I couldn't quit thinking about.
These days, the ring has become a token of meaning for me, one associated with writerly inspiration. According to the philosopher Jean-Luc Marion, "saturated phenomena" are things that come to us radiating—defiantly, inexhaustibly—significance. I think of the ring as "saturated" in the way Marion describes, and holding it reminds me of the "saturation" of many things around us. They overflow with meaning, and we do well to attend carefully to them.
When something means more than we can fully grasp, our best response may be simply to bear witness. Perhaps it's the result of my teaching writing classes, but I believe in testifying to the world as it reveals itself, to all that falls in one's direction. Creative essays both find and make meaning as writers take events from lived experience and examine and transform them with the tools at their disposal.
Consider some examples from the world outside my window: On a local green trail, my kids and I pass under a canopy of trees, and the abundance of life might as well be Darwin's "tangled bank" at the end of On the Origin of Species, "clothed with many plants of many kinds, with birds singing in the bushes, with various insects flitting about, and with worms crawling through the damp earth." Or the local cemetery across from the post office: It's a deserted landscape of gravestones and plastic flowers except for one man in a red t-shirt. He's smoking, staring down at a headstone in the shadowless summer heat, with a look of . . . what? Anger? Contempt? Confusion? Or the woman walking along Main Street: She must be middle-aged, but with her baseball cap and backpack, she appears almost childlike, scrutinizing the roadside like a girl combing the beach for shells.
Maybe you want the reader to feel precisely what something was like; maybe figurative language helps you distill the pure truth of an experience; or maybe it's just the pleasing rhythm of the words on the page or the sifting of ironies. In any case, there are evanescent moments that any of us are uniquely privy to: moments of beauty, suffering, and hope that we can never exhaustively treat but to which we must attest. To quote Richard Wilbur, "All these things / Are there before us; there before we look / Or fail to look; there to be seen or not."
As for the ring: Whether lost or discarded, it stayed unclaimed. Unwilling to abandon it with its secret history, I keep it in my desk, next to handwritten letters, my son's birth certificate, a photograph of my grandmother when she was a girl. I keep it for what it might have meant, for what it means still.
Robert Erle Barham is Associate Professor of English at Covenant College in Lookout Mountain, GA. He is associate editor of Current.