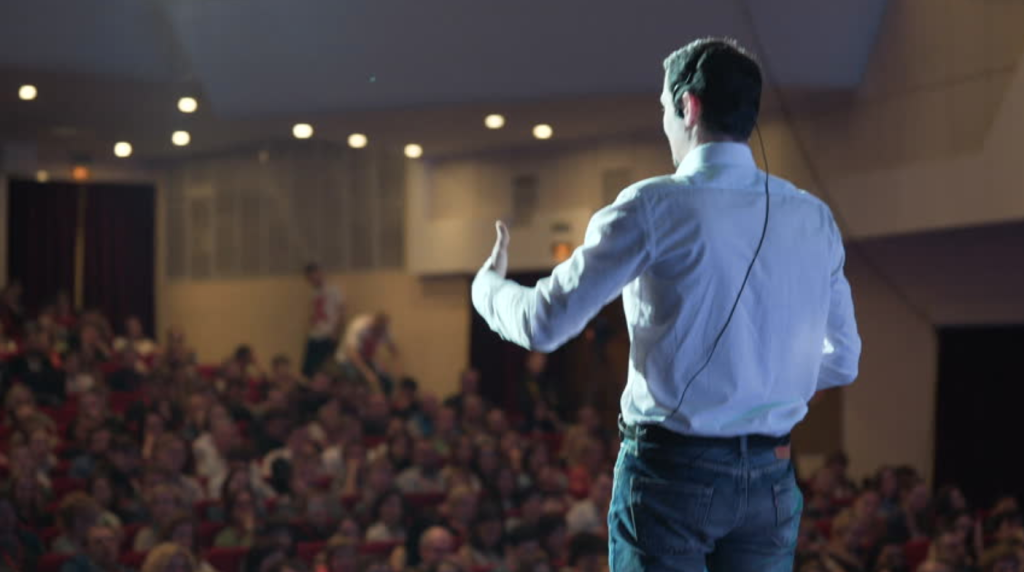 Enter the classroom to teach, exit with stories to remember
I. DECORUM: "A central rhetorical principle requiring one's words and subject matter be aptly fit to each other, to the circumstances and occasion, the audience, and the speaker. Essentially, if one's ideas are appropriately embodied and presented [. . .] then one's speech will be effective." (Silva Rhetoricae: The Forest of Rhetoric)
This morning you're harried, still smelling the tang of urine from scrubbing your child's mattress, a recent bout of bedwetting in the night. Standing in front of the students, you begin with the same remark you use every class: "Right, so, it's about that time." It's like a spell, something to conjure everyone into a place of ideas, reflection, discovery.
Your first semester teaching, the days began with remedial English and ended with continuing education classes. One group didn't want to be there; one did. You were nervous, felt like a fraud. You would finish teaching, write lesson plans, sleep for a few hours, and begin again. You drove to and from school in the dark. You drank so much coffee that your head felt like a clenched fist, talked so fast and so much that you crowded every minute, mimicking your favorite teachers. On one of those first days you filled an hour with words and a white board with ink. When class was over you realized you had used a permanent marker.
II. AUDIENCE: "All rhetorically oriented discourse is composed in light of those who will hear or read that discourse. Or, in other words, rhetorical analysis always takes into account how an audience shapes the composition of a text or responds to it." (Silva Rhetoricae: The Forest of Rhetoric)
You read student essays, tests, postures, and dispositions. You parse their remarks, wondering what lies beneath, behind their words. They share bits about what happens outside of class. One student is working to help support his parents; one volunteers, delivering food to those who can't leave their homes; one drops out of school but wants to keep writing despite fourteen-hour shifts.
You've seen lives tilted by books, altered by ideas. They ask, Can this be true? One student reads an excerpt from Walden and doesn't stop. Now he's a poet and a teacher.
Every semester ends with course evaluations. The bad ones stick: "A touch boring." "Fine, but unengaging." "Pointless." Or: "Would have rather watched paint dry for 50 minutes."
III. APOSIOPESIS, A FIGURE OF SILENCE: "Breaking off suddenly in the middle of speaking, usually to portray being overcome with emotion." (Silva Rhetoricae: The Forest of Rhetoric)
You're teaching a lesson on tragedy and see a student whose mom died days earlier. He's looking down, and you stop mid-sentence, aware of the audacity of speaking about suffering in his presence. After class, you pray Dear God please let there be comfort for him.
You tell students they're different every time they return to a poem, will notice things they missed. You teach Dana Gioia's "Planting a Sequoia" about the death of a child and get choked up thinking about your kids. You have to rely on a student to finish the stanza.
Months ago you taught under stuttering fluorescent lights; outside the day was dark and cold. Discussing syntax, structure, and argument, the class was settled into a call-and-response routine. Then someone said, "It's snowing outside." In a hallowed hush everyone watched the world become a snow globe and felt time suspended.
IV. PARADOX, OR THE WONDERER: "Many times our poet is carried by some occasion to report of a thing that is marvelous, and then he will seem not to speak it simply but with some sign of admiration." (George Puttenham, The Art of English Poesy)
You're walking to class and see a blur at the edge of your vision: a spider web suspended above the ground like a crooked windowpane. You look through it, face almost touching the strands. Then you run to class and say, This is what poetry is, a frame for seeing the world, one gossamered aperture at a time. The students stare back at you.
You hope to leave them with a disposition, an inclination to wonder at the world and other people—like everyone gathered here in the room, now. Teaching is about the presence of all these students: their curiosity and discoveries, interests and boredom, hopes and struggles, the lives they imagine for themselves, and all that lies in store beyond the classroom.
Robert Erle Barham is Associate Professor of English at Covenant College in Lookout Mountain, GA. He is the deputy editor of Current.