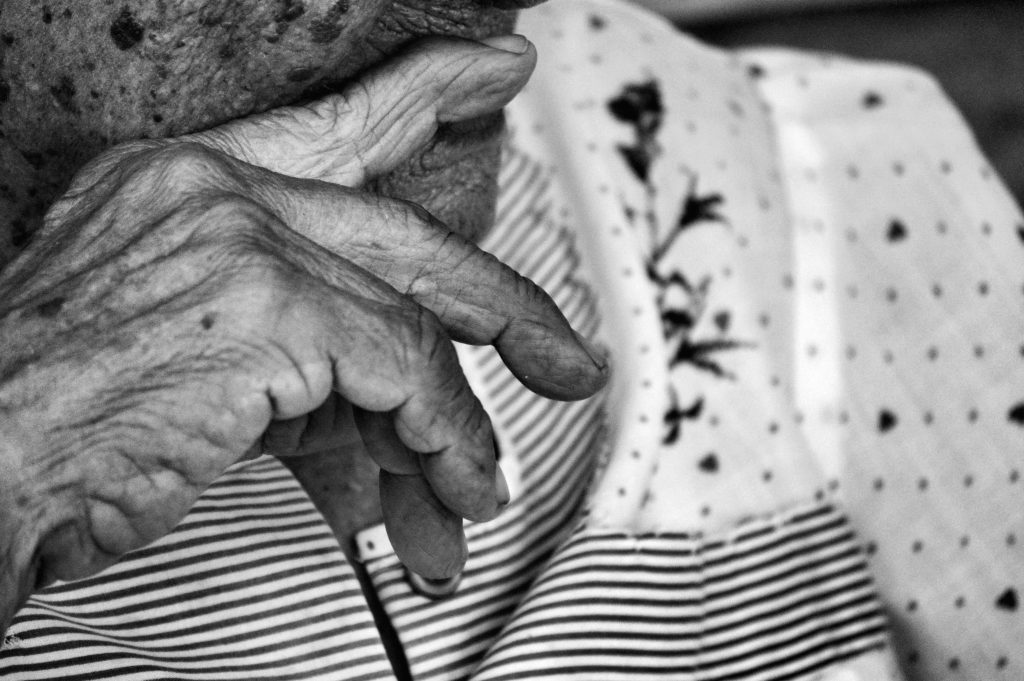 Our bodies tell our stories—and prophesy our futures, too
The men and women from my childhood had bodies you could read, written on by the world— often bent, with scars at least, sometimes missing parts. The people I knew and admired were etched with experience. The first time I saw a tattoo it made good sense to me, as if welcoming the inevitable. One of my earliest childhood lessons: Our bodies will be marked by life.
I think of Mr. Mike working cattle when a Brahman bull crushes him against a fence, his bones cracking audibly. Or Mr. Jimmy's two missing fingers, snatched away when he ropes a fence from a moving truck. The man from the cotton gin with one arm; my aunt bent by polio. They had bodies scarcely attended by medicine—in a place where whole families went to the doctor together, to be inspected one at one time.
I think of my father and his scars. He is six when a dog wanders into his yard, moving slowly in a mute, mad rage. He remembers being bitten and dragged, then my grandfather tearing him loose from rabid teeth. And afterwards, weekly trips to town, twenty-three shots in his stomach, and chocolate milkshakes bought to console.
I remember holding my father's scarred arm when I first saw him cry: He tells my sister and me that his best friend just died, and he kneels as we stand beside him. With our hands on his trembling shoulders, it's like some strange blessing.
My father sees the world with ragged eyesight, the cost of volunteer firefighting in that rural community. Once after a house fire is extinguished a kitchen wall explodes, blowing tar into his right eye. Standing beside him, my uncle says it looks like a cooked egg. The injury leaves scattered holes in his vision, apertures to unbearable pain.
At home there was little distance between lives. I think of my mother who goes into labor suddenly, delivering my sister at home, by herself. I am two years old, and I stroke her forehead. Later, when the ambulance comes to take them to the hospital and the stretcher can't fit into the house, she walks through a crowded kitchen, full of people who heard the news and came to celebrate. Cups of coffee and the jostle of neighbors' bodies commemorate my sister's birth.
Living in such a place meant proximity to death as well—with bodies inanimate at the front of small churches. I still dream about many of these people, of embracing them again.
Long after I see my grandmother in her purple dress, hands folded in the casket, I dream of holding those hands at her kitchen table. Hands that had driven her to chemotherapy, buried a husband, and withered with time and strokes. Before she died, she opened her eyes and wept, as if glimpsing the God she always talked about. But in my dream, there are no tears. I let go of her hands, and leave the way I came. She stands in the kitchen alone, staring out the window at something I can't see.
I knew these bodies like I knew the landscape. I wanted to be a tractor driver when old enough to say so, and my first job was walking the fields in summertime, chopping down everything but the crops, emulating the movements of bodies shaped by shaping the land.
I learned to read my own body by what I saw around me, knowing that it would be etched by illness and injury, and would wear in similar ways. I remember playing chicken with my cousin, and when our bikes collided, sliding headfirst along the concrete. I traced the line on the ground from my crumbled front tooth and rubbed the jagged shard in my mouth, feeling something like pride. My son likes to hear about the time I broke my collarbone and when a dog bit my cheek, running his hand along my curved clavicle and the scar above my mouth. Like those men and women from my hometown, I give him the legend for this corporeal map.
These days I watch my middle-aged hands, looking for my father's, my uncle's tremor, knowing that it's only a matter of time, comforted by a dormant birthright.
Once I went swimming with my father, and he plunged into the water with me on his back. I gripped shoulders barnacled with a configuration of freckles, moles, and scars—shoulders that had carried years of farm work and the wounded and dead across Vietnam. Eventually, my chest tightened in the dim submerged light, and I let go. Swimming to the surface, I saw him disappear into the water below.
I remember these legible bodies, watching them to see what was ahead and what the world was like. The bodies of those we love, we know almost as well as our own. Is it any wonder our memories hang on to them long after they are gone?
Robert Erle Barham is Associate Professor of English at Covenant College in Lookout Mountain, GA. He is associate editor of Current.