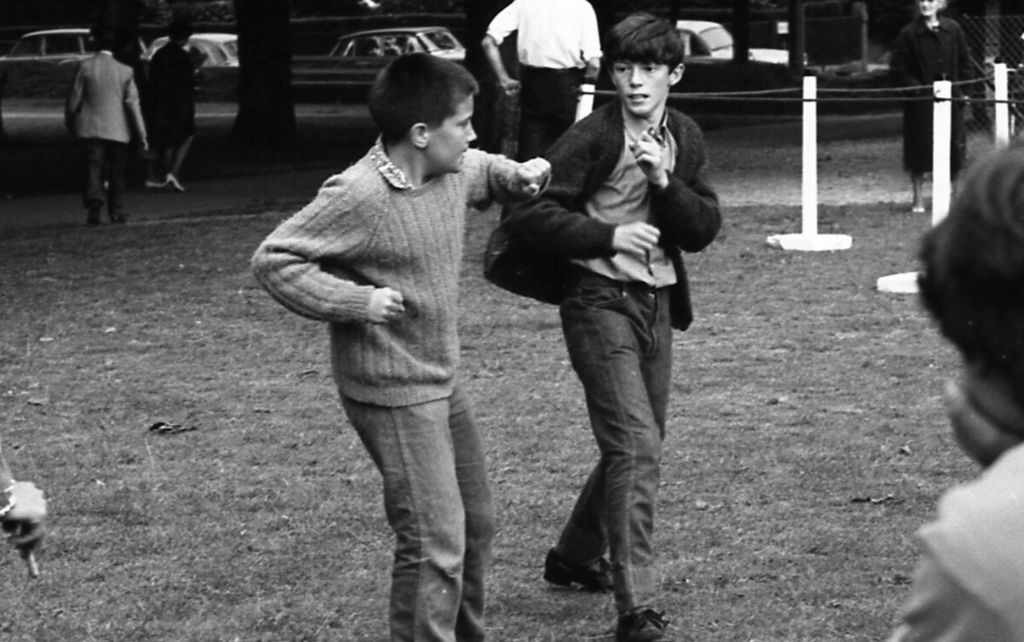 Violence at school isn't new. So what is?
On baseball fields, under tin-topped breezeways, behind cafeterias, gymnasiums, and church annexes. Everyone fought, or at least it seemed that way. Grownups would intervene but only when they had to. We knew the taste of dirt and blood, the feel of striking someone with a fist and being struck. We were waiting for the bell to ring and the buses to leave when Connie pulled a fistful of Ben's hair from his head, when Barry slammed Dan's face against a window. A new girl who rode our bus was waiting too when Tanya walked up and hit her. The girl laughed like it was a joke, her face red, cheek swelling. Decades later I have forgotten Tanya's reasons but not that fearsome sight.
Like thunderstorms in the Louisiana heat surrounding us, violence was common, unpredictable. It began with elementary school recess. Games of kickball, tag, and dodgeball were distractions until the shouts and shoves started. We graduated to fetid junior-high dressing rooms where sweat stung our eyes and covered our dread. Then fights at lunch and after school, on gravel parking lots outside ballgames, in locker-lined hallways—with everybody watching. My friend cried when his brother was knocked to the gym floor. He screamed for the older boy to stop, but he knew not to call for help. The adults must have known too.
Today when I drop my son off at school I notice cameras pointed away from the buildings, surveilling exterior dangers. I think about the school grounds from my own childhood and suddenly I'm five hundred miles away and thirty years past, in a room with sweating cinderblock walls and a gang of jeering boys. My son jumps from the car—"Bye Daddy"—and bounds toward a group of kids waiting for the day to begin. His teacher smiles at me as if to say, "See, he's safe."
Robert Erle Barham is Associate Professor of English at Covenant College in Lookout Mountain, GA. He is also Associate Editor for Current.