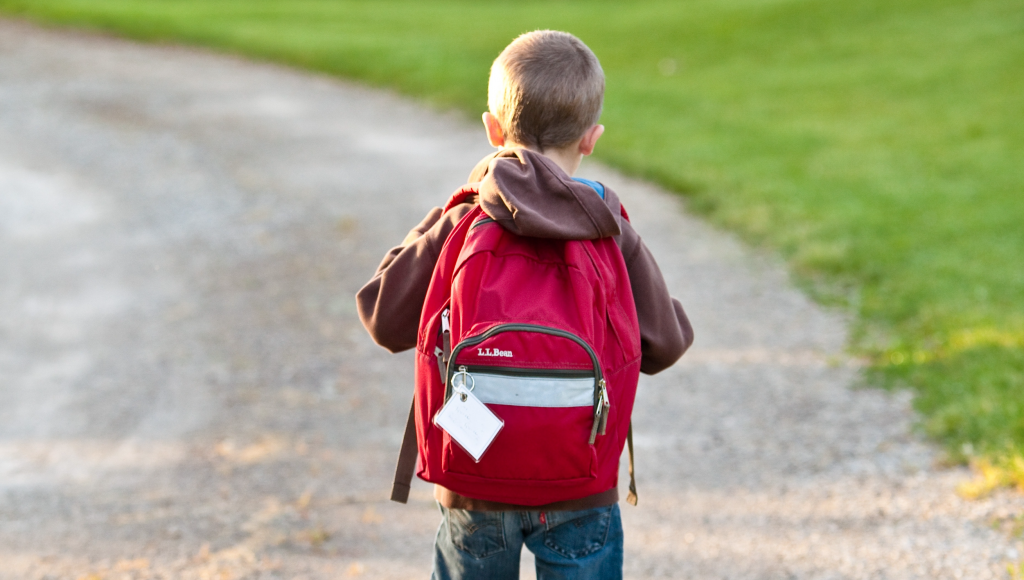 Their presence changes us. So does their absence.
On the way to school you stare out the window humming a song I don't know, your eyes trained on something in the distance. That first week when your teacher makes you leave a toy racecar behind I'm your advocate, and with a zeal that surprises me: "But can't he just leave it in his bag?" The second week you stop looking back to wave goodbye. I know the names of your friends and their playground identities—Colin is Batman, Zeke is Robin, Ben is Captain America. I fix your lunch. Where and how it's eaten I don't know. I try not to overwhelm you with questions. "No, Daddy; this is not right" you say when we pull into the wrong line at the school drop-off. "What if we're late?" I remember when you were born, how we watched the doctor coax you into life. Your pulse slowed and slowed, and mine did too. "Please stay," I said. "Please." Now you leap from the car: "Bye Daddy; I love you," backpack bouncing after you. I try not to sound surprised, over-grateful in my reply; try not to see the other parents hanging on too long and all our partings in store; try not to seem like a besotted older dad, forever changed by your presence in the world, still awed with the wonder of it.
Robert Erle Barham is Associate Professor of English at Covenant College in Lookout Mountain, GA. He is also Associate Editor for Current.