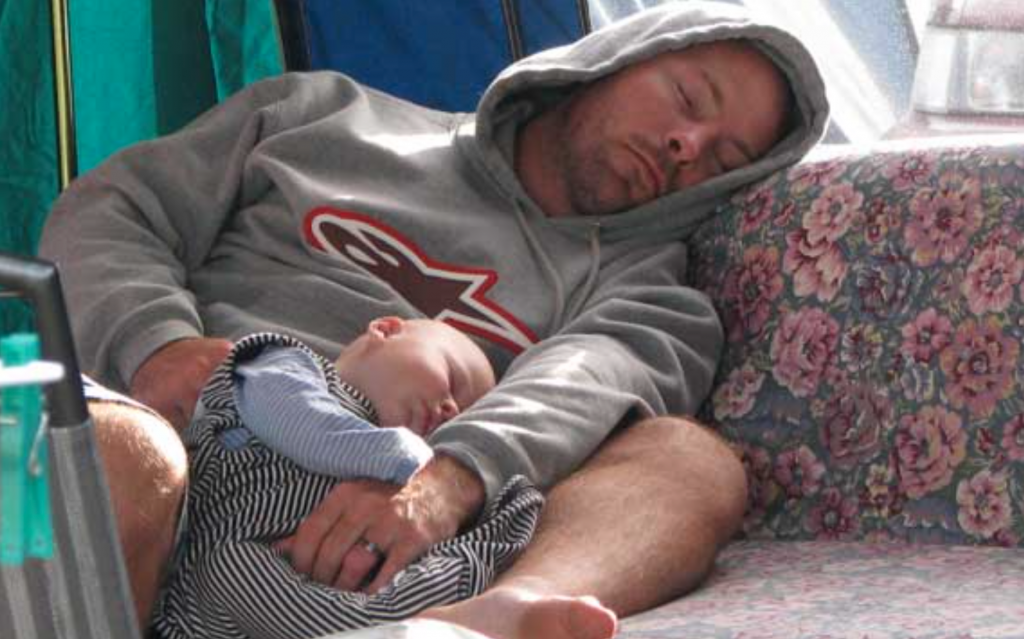 Independence has its place. Dependence has a bigger one.
"Press onward and stop not to look upon the weary, the wounded or the dead," said my great-great grandfather in a letter that my family hung on the wall and knew by heart. To be self-sufficient, independent, stoic was written in our bones, our DNA.
Now I have three children, and I've staunched wounds, cleaned gallons of urine, caught vomit in my bare hands, have endured groin kicks and fingers to the eye, been a human jungle gym, a prop, a brace to hold these children up against the world. This thought summons the memory of my son's arms around my neck when he was four, and his laughter too as we rose and fell in the ocean surf, riding crest to trough, wave cowboys he called us, yelling yee-haw with every salty slap to our chins.
And I think of all those years when I had no idea what was in store: the fate of being bound to these four people, who have been and will be sick and hurt, subject to illness, accident, injury, and evil, prompting me to pray and pray, people who will die all the same.
So, wishing myself to be more and better every day, trying and failing but still remaining her husband, their father, I recall those early days of not looking to the dead and dying, which is to say everyone, and I feel just fine being used up, like kindling, like fuel for fire, and I thank God.
Robert Erle Barham is Associate Professor of English at Covenant College in Lookout Mountain, GA. He is also Associate Editor for Current.