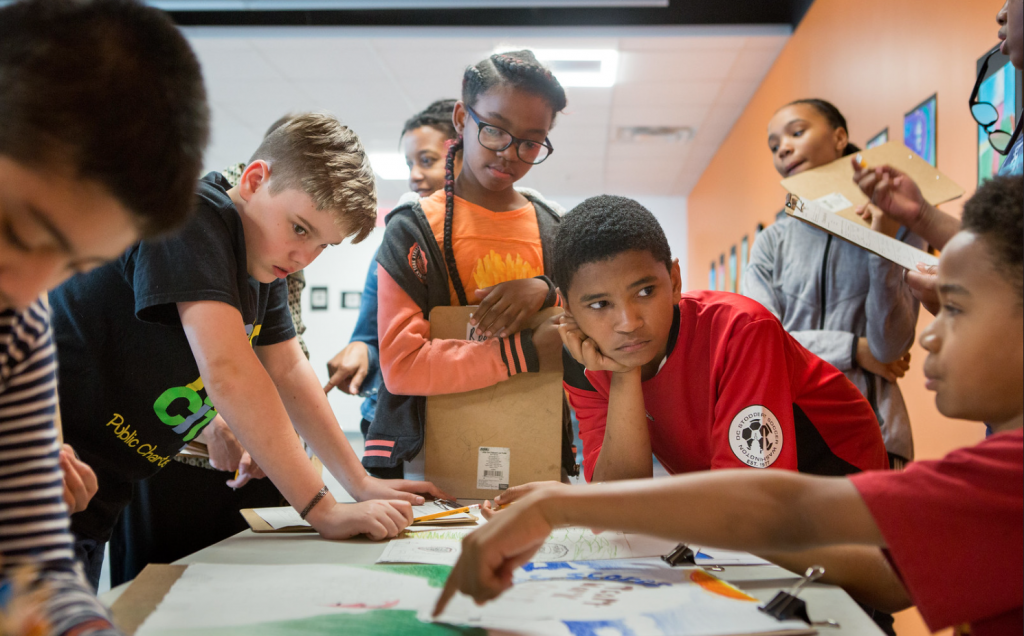 A survival guide for middle schoolers—and their parents, too
Except there wasn't safety in numbers, at least not that I remember. If anything, the trick was to blend in. So try camouflage if possible: Polo shirts, Girbaud jeans, a Browning jacket. Reference Nirvana's Nevermind and Saturday Night Live. Don't stand out, especially in a crowd.
Recognize that the kids set the rules, enforce them too, like when those older boys cornered me in the school bathroom. And don't ask for help, like when I told the teacher I felt sick. "Why are you telling me?" she said.
In homeroom—with its buckled linoleum floors, low ceiling with rainwater stains, a table of old terrariums and test tubes, and a wall of lockers outside—sit toward the back. If someone whispers to you during class and Mrs. Harper stops lecturing, calls you to the front of the classroom, walk slowly.
When she swings the paddle, her knuckles white in a two-handed, tennis-playing grip, grit your teeth. Blink fast when she hits the back of your thighs, and don't look at Amy sitting in the front row; look at her purple shoes instead. Avoid eye contact with the class when you return to your desk, legs burning. Ignore Stephen, who enjoys the spectacle and will mock you later.
When everyone plays Sharks-in-the-Water during P.E., be a shark. Don't linger in the locker room afterwards because David will want to trade punches, and this is where they play the pass-out game. Here's how it works: Standing with your back against the wall, arms crossed, you exhale, and then someone presses your chest until you black out.
At lunch, stay at the table as long as possible. Be funny when you can, and always at someone's expense. It's about directing attention elsewhere.
After lunch, the gym is like a theater with audience participation, call and response. When a fight starts, look away if you have to. You'll be waiting for the bell to ring when Joanne and Tammie tumble down the bleachers, tearing at one another, when Steven and Brad stand chest to chest—before the taunts, chants, and punches thrown. Their faces will mirror one another with the clarity of teenage hatred. It will look like this: All I want is for you to hurt, and to fear.
If you leave the crowd, Coach Jackson will ask what you're doing. He'll see your separation for what it is, an attempt to escape, and he'll point you back to the throng as if he's putting a ball back into play, maybe thinking it is good for you.
When a classmate runs as fast and as far as he can—through the halls, out the front door, and away from school—and two senior boys chase him down in the surrounding farmland to bring him back to school, you'll wonder why he even tried.
All of this will teach you how to be unobtrusive, how to survive. Decades later, when your daughter's dance class ends, she will shout with joy when she sees you and then run, breaking free of the crowd—with her wild hair and bright, mismatched clothes. Everything in you will sing at the sight of her. You'll imagine running to scoop her up. But you'll stay with the rest of the parents and then kneel and speak softly to bring her voice down. Your tone will say, "Blend in, sweet girl, for your own good." You'll realize then how much you learned in school.
Robert Erle Barham is Associate Professor of English at Covenant College in Lookout Mountain, GA. He is also Associate Editor for Current.