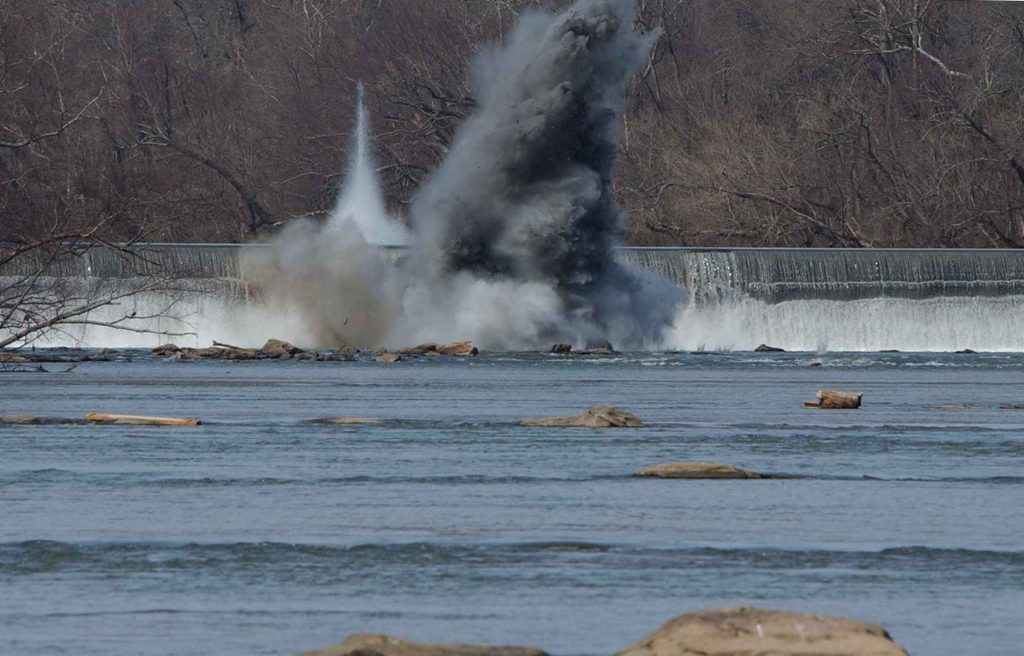 Sometimes reality requires an explosion
My father was working when I called, exploding beaver dams on the farm with my brother. My grade-school-age niece and nephew were there too, watching from a distance.
It's an important job. I used to help with it, growing up in a farming family. Stagnation and standing water damage both woods and fields; beaver dams can kill crops and ruin timber.
Talking to my dad recalled the concussive boom felt in the chest, the ground shudder, and the spectacular shower of earth over altered terrain. I should say too: the beavers aren't hurt. Frustrated, sure.
Before my dad hung up, I could hear everyone laughing in the background. A day enlivened with adrenaline and mud-splattered mirth.
My own labor looks different. I wear Sunday clothes, or so I would have called them when I worked on the farm. Shoes fit for walking classrooms instead of turnrows. When my dad and I spoke, I didn't mention the papers that needed grading, a stack of books to read, tasks that seemed meager by contrast.
But here's what I sometimes see, standing in front of students: a head nod and half-smile—better still, a widening of the eyes with something like surprise, wonder even. Best of all, a student will stare past me into the middle distance, past the words written on the board, with a gaze full of quiet revelation.
When class is over, they leave the room slowly—as if navigating fallen debris and a reconfigured landscape. Because teaching poetry has explosions too.
Robert Erle Barham is Associate Professor of English at Covenant College in Lookout Mountain, GA. He is also Associate Editor for Current.