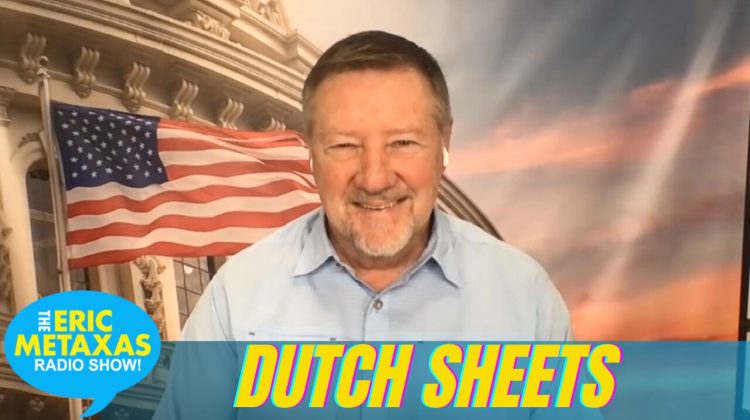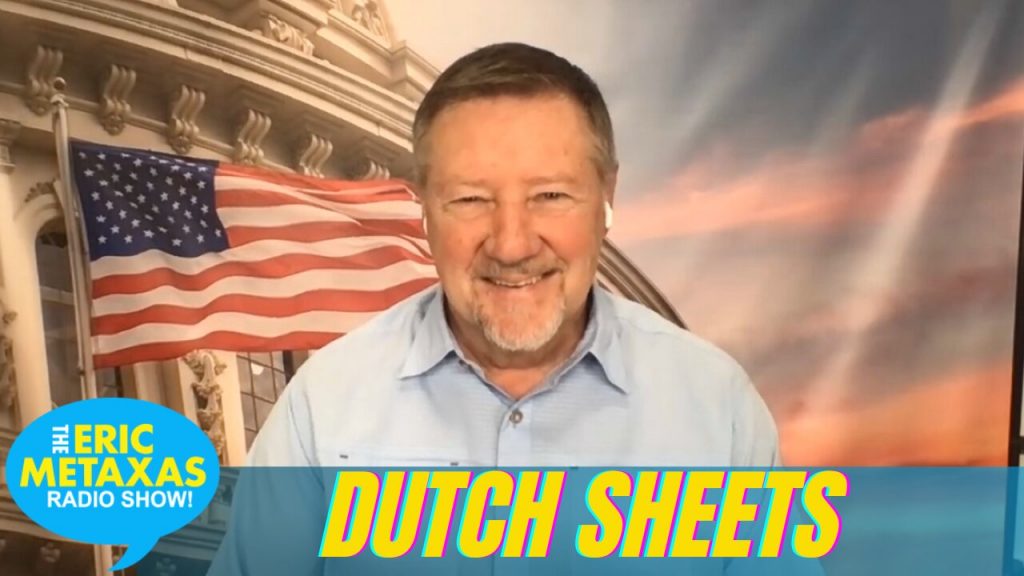 Dutch Sheets is a leader in the New Apostolic Reformation, a brand of charismatic evangelicalism that powers the Christian MAGA movement. Sheets leads pro-Trump prayer tours around the country, travels around with Lance Wallnau, Charlie Kirk and others where he gets followers to recite a Seven Mountain Dominionist "Watchman's Decree"; provides radio host Eric Metaxas with all the latest direct words from God; prayed with Donald Trump at the White House; and inspires the MAGA faithful.
Here is Sheets on the stage with Eric Metaxas as Metaxas promotes his books with Mike "MyPillow Guy" Mike Lindell. Sheets talks about wrapping himself in a flag and crying for the nation. And then God spoke directly to him:
Sheets has about 50,000 Twitter followers. Here is what he tweeted last week:
God must not have been speaking directly to Sheets when he posted this because, according to Monticello, Jefferson never said this.
But this did not stop Sheets's followers from indulging in the unsubstantiated quote: