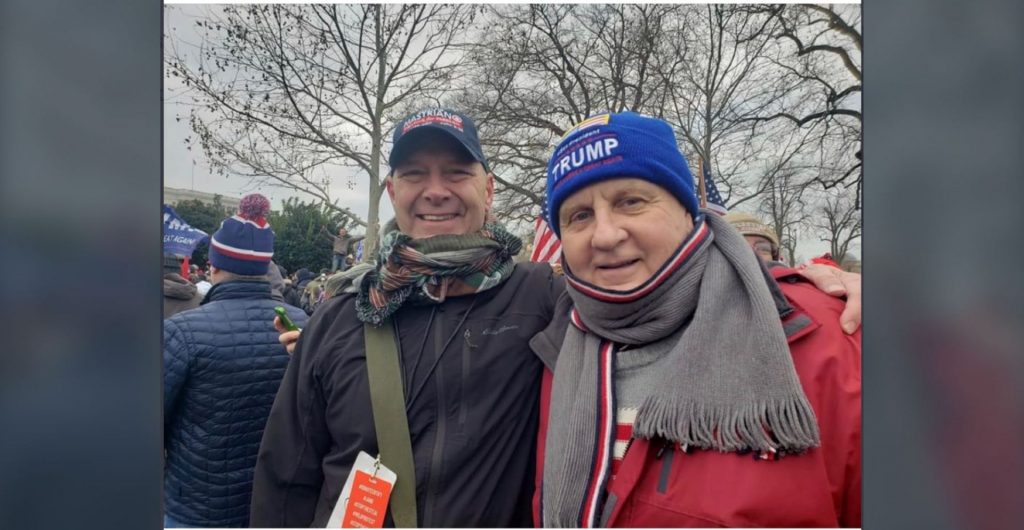 Good reporting here from Jennifer Cohn of the Bucks County (PA) Beacon on 7 Mountain Dominionism, the "Watchman's Decree," and Pennsylvania gubernatorial candidate Doug Mastriano.
Here is a taste:
In Pennsylvania, N[ew] A[Apostolic] R[eformation]. apostle Jacobs' prayer network is led by Abby Abildness of Healing Tree International. Abildness, is also the state director of the Pennsylvania Congressional Prayer Caucus. In addition, Abildness is the Director of the Global Apostolic Prayer Network, a branch of the Heartland Apostolic Prayer Network, which prominently displays a glowing endorsement that it received in 2010 from C. Peter Wagner (the father of the NAR). She says she meets with lawmakers once a week, as reported in Salon. Abildness is the woman in red, below.  
Mastriano has reportedly denied working directly with the NAR. But he clearly works with Abildness whose job is to spread the ministry of confirmed NAR apostles Cindy Jacobs and John Benefiel. Abildness's own book bio says that Abildness "is the Pennsylvania representative for the Cindy Jacobs' Reformation Prayer Network and John Benefiel's Apostolic Prayer Network, and was commissioned as an apostle by John Benefiel in 2011." Healing Tree's facebook page includes this photo of Abildness and Mastriano together. 
Abildness also hosted an event with confirmed NAR apostles Sheets and Pierce in May 2020. Again, the evidence is on Facebook. 
On July 1, 2022, Mastriano hosted an event with Abildness at the state Capitol where he denied access to the media, but was filmed hugging Abildness near the podium. He and Abildness had presided over another event in June 2020, which 10,000 people watched, according to Abildness, again as shown on Healing Tree's facebook page. Abildness "also introduced him at a regional NAR conference of several hundred people in October 2020, in Gettysburg, which is in Mastriano's senatorial district," as reported in Salon. 
Mastriano, as well as NAR apostles Jacobs and Wallnau, spoke during the Jericho March's December 2020 "Let the Church Roar!" rally to assist Trump's effort to overturn the election results. So did Flynn, Alex Jones of InfoWars, and Mike Lindell (the CEO of My Pillow). Abildness led a separate Jericho March/Stop the Steal event in Harrisburg, Pennsylvania, on Nov. 14, 2020.
The NAR also conducted its own pre-Jan. 6 events. One such event was NAR apostle Jim Garlow's "Prayer for Election Integrity" series, which included discussions with Mastriano, Flynn, Steve Bannon, MAGA lawyer Sidney Powell, and NAR apostles Jacobs, Wallnau, and Goll.  Another was NAR apostle Dutch Sheets' seven-state prayer tour, "Operation Valkyrie," which Abildness implemented in Pennsylvania. 
Apostle Che Ahn gave a barn burner speech at the Capitol on Jan. 5. He remained there on Jan. 6, but claims he slept through the riot. 
Read the entire piece here.