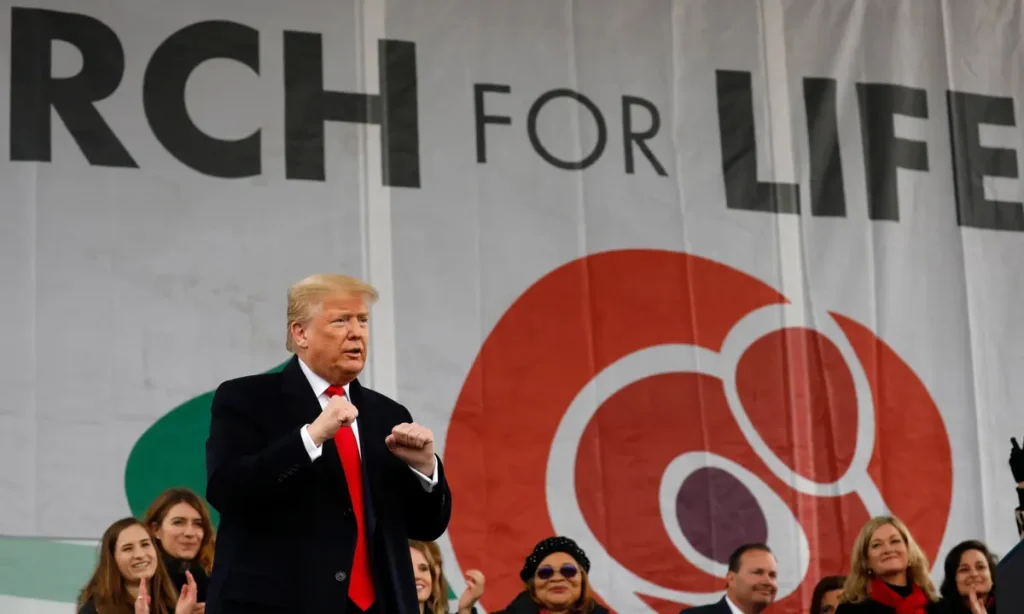 Essentially, Trump is throwing the pro-life movement under the bus. He and his team believe that they can win in 2024 with a more moderate pro-life view on abortion. To put this more crudely, pro-life conservative evangelicals are getting played by the former president. I wonder what the evangelicals who claimed that Trump was the greatest pro-life president in history are thinking today?
On Sunday I wrote:
But will they write-off Donald Trump? If they don't, it's time to rethink everything we know about the Christian Right. In 2016 we learned that the Christian Right did not care about presidential character. In 2024 we might learn that they don't really care about abortion either. So what's left to care about? Is "power" the only thing left on the table?
It is still early to tell if pro-lifers will still vote for Trump in the GOP primaries. I am guessing most of them will. Trump obviously believes that he has such a big lead among his GOP rivals that he could pivot to a more moderate pro-life position and still win. If he survives the GOP primary, he might be in better shape with political moderates who are still considering supporting him against Biden in the general election. Do people still think that Trump's views on abortion are anything but a political calculation?
Today the pro-life community is very upset with the former president:
Tony Perkins of the Family Research Council has joined the evangelical opposition to Donald Trump's "Meet the Press" statement on abortion. He, along with Mike Pence, favors a federal 15-week ban:
Here is Perkins's entire tweet:
President Trump's comments on @MeetThePress regarding heartbeat legislation were not acceptable. The overturn of Roe gave elected officials at both state and national levels the ability to find consensus points on life at the local and federal levels and move forward. While my position remains fixed: life begins at conception, we need to continue to build consensus. At present, 70% of Americans support a minimum national threshold of 15 weeks – when unborn babies can suck their thumbs and feel pain. We must continue to incrementally protect life at all levels: local, state, and national until the sanctity of life is protected from the moment of conception until natural death.
Defrocked pro-Trump priest Frank Pavone still supports the former president. His open support of Trump, even following the "Meet the Press" interview, is rare for ardent prolifers. At least at this point.
As we saw on Sunday, DeSantis's crew is still running hard with this:
When you lose Dan Bongino:
Tim Scott weighs-in:
Conservative columnist Matt Lewis tells it like it is:
More from the Iowa evangelical kingmaker Bob Vander Plaats:
Did Trump just lose The Federalist?:
Some lesser lights weighing in on Twitter:
We will continue to keep an eye on things. There is no better to time sign-up for CURRENT! Click the red button on the top right of this web page for more information about how to become a member and get unlimited access to all of our posts.