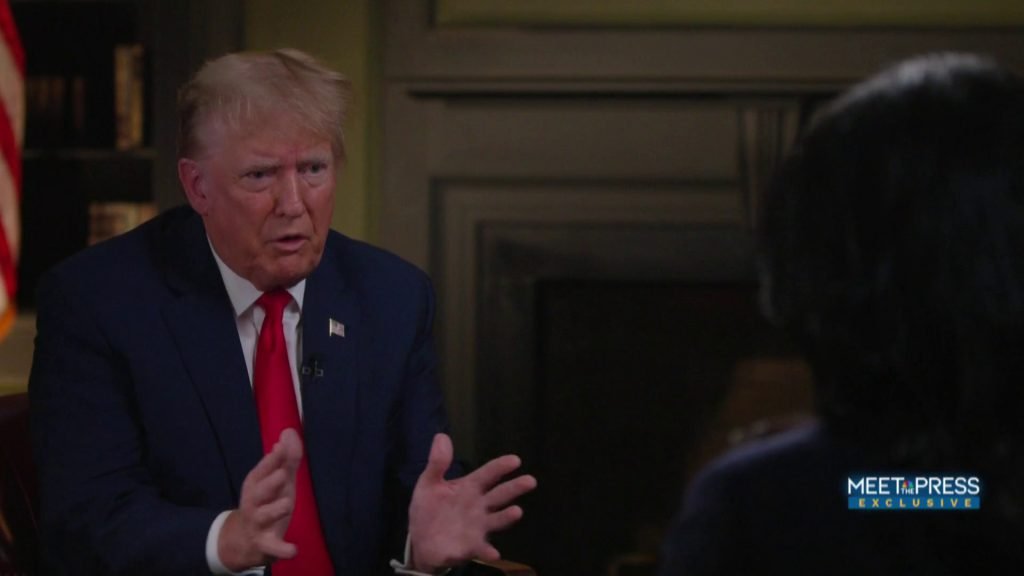 During the August 2023 GOP presidential debate, Nikki Haley said that Americans "need to stop demonizing" the issue of abortion.
Watch:
Most conservative evangelicals I know side with Pence in this debate.
Haley repeated this argument over the weekend at an Iowa Faith and Freedom Coalition event in Iowa.
The Christian Right is giving Haley heat for her common-sense approach to abortion:
Katelyn Walls Shelton of the Institute for Women's Health wrote at WORLD magainze that Haley is "no pro-life champion." Conservative Catholics criticize Haley for opposing Alabama Senator Tommy Tuberville's attempt to stop abortions in the military.
Here is pro-life activist Lila Rose:
Donald Trump, after appointing Supreme Court justices who overturned Roe v. Wade, now seems to be taking a position somewhat similar to Haley. In other words, he does not appear to be supporing any type of federal ban. Here is Trump on "Meet the Press" this weekend:
In case you don't have time to watch this clip, Trump said that Ron DeSantis's 6-week ban on abortion in Florida was a "terrible mistake." He said he opposed abortion for rape and incest and kept saying that he wants to find "common ground" on the issue. He also said that, as president, he would refuse to sign a 15-week ban on abortion. He would not say that a fetus has constitutional rights and spent most of his answer to this question criticizing Mike Pence for changing his view on abortion from "no exceptions" to a 15-week ban.
One might think that such a wishy-washy view on abortion might play into the political hands of Ron DeSantis. He and his followers are already seizing on the interview:
And here we go. Trump just gave DeSantis a gift. This, it seems, is DeSantis's only lane to victory. He must run to the right of Trump on abortion. But will it work?
It will be interesting to watch. I imagine that most conservative evangelicals wrote-off Haley after learning her views on abortion. But will they write-off Donald Trump? If they don't, it's time to rethink everything we know about the Christian Right. In 2016 we learned that the Christian Right did not care about presidential character. In 2024 we might learn that they don't really care about abortion either. So what's left to care about? Is "power" the only thing left on the table?