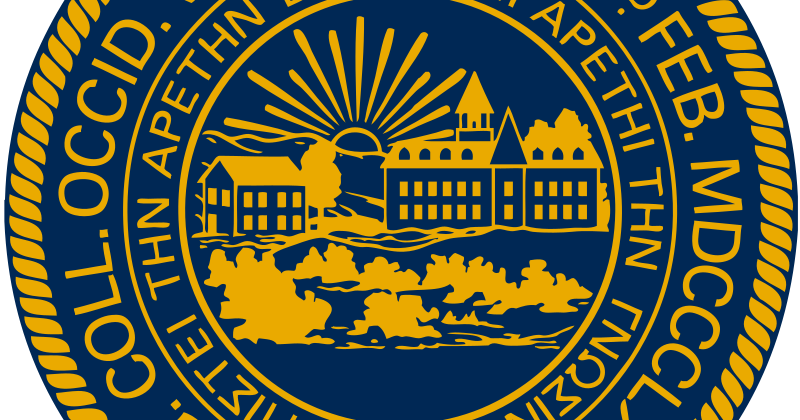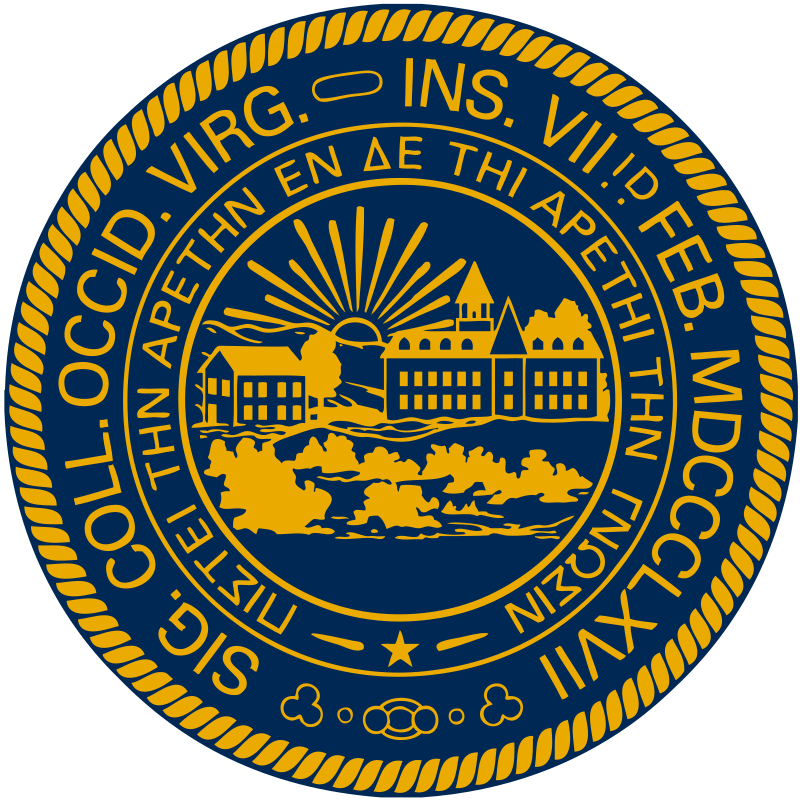 When colleges dismantle the humanities, everyone suffers.
The past several years have seen the dismantling of the humanities and the liberal arts in many a university and college in the U.S., including my now former employer, a regional comprehensive state university in Georgia. The publicly stated reasoning for these attacks, in each case, has been financial.
The argument usually proceeds along the following lines, with minimal variations on the well-worn theme: the number of students majoring in the humanities has been declining for a while now (true), and so has the number of students going to a traditional four-year college (also true). But now for the problematic conclusions that repeatedly emerge: the most cost-effective way to increase or at least maintain enrollment, the argument goes, is to jettison these "useless" programs and shift the declining available resources to programs that lead directly to careers. Since students only go to college to get a job, that's what they want anyway. Like maybe construction site management. Or data analysis. Or e-Sports (yes, that's an actual degree). Let's just add some more two-year degrees on this four-year university campus (yes, some institutions are really doing this).
Never mind that the students who want these specific vocational programs will usually go instead to the two-year technical college down the road for those credentials. There they can obtain these exact degrees for half the cost. But no matter. Surely expending some more cash on hiring an external consulting firm and maybe onboarding a gaggle of new Associate Vice Provosts for things like Enrollment Management, Enrollment Consulting, and Strategic Enrollment Solutions will turn things right around tout de suite. And if not, just add another Deputy Vice Provost or three to help out. In conjunction with these critical new hires, all that is needed is a brand-new rebranding campaign, which would render all signs and logos on campus obsolete and will require them to be replaced. Yes, that does require some more of that cash that we don't really have right now, but think of it as an investment into the institutional future. In the short term, getting rid of a few departments will resolve any cash flow problems just fine.
These arguments and the philosophy behind them are deeply flawed, as I argued back in April in my essay here at the Arena, "What if students WANT the humanities in their college curriculum?" The numbers don't lie. The institutions where enrollment has been growing over the past few years are those that are investing in the humanities in various ways. By contrast, no one has yet reversed enrollment decline by jettisoning the humanities and liberal arts programs and investing instead in vocational programs. But it doesn't mean they aren't trying.
As a new academic year gets underway, the latest and greatest attack on the humanities and the liberal arts has come from WVU, the flagship public institution of the state of West Virginia. The university's recent behavior (including extreme administrative bloat) follows the script outlined above quite closely. And now, the proposed cuts include all of the foreign languages and literatures majors, art history, music, and more—a breakdown is worth reading in full. A linguistics faculty member, Jonah Katz, whose program is slated to be cut, has written a powerful rebuttal of the argument that cutting his program would be cost-effective for the university. So did Lisa Corrigan in her piece for The Nation.
It is important to note that WVU is going a step beyond most other institutions who have made such cuts by eliminating entire departments altogether, not even retaining a few of their faculty to teach core classes. Instead, WVU has proposed the following foreign language class solution: "for students who still want foreign language instruction, WVU might develop a partnership with an online language app or an online partnership with another Big 12 university."
But let us consider: just what is lost when these programs and classes are cut completely from colleges and universities, not even retaining a place in the core? In other words, what is lost if students at places like WVU would go through college without any opportunity to take French or Latin or Art History or Music appreciation on their campus?
Yes, people who bypass college altogether and those who are beyond college can enjoy the humanities and the arts on their own, going to concerts and art shows, making art of their own, reading widely, and using such wonderful resources as the Catherine Project, founded by philosopher Zena Hitz.
But my focus here is specifically on what is lost when colleges and universities remove the humanities and the liberal arts from their on-campus offerings. These are losses to the students and, ultimately, to society. Here are three specific losses:
These beautiful yet "useless" subjects are a sanity-saver. Literally.
First and foremost, we must keep in mind that beauty—such as that seen in art, music, theater, and literature—may not seem obviously useful. And yet, it is the beautiful and the good that make life more joyful. The habitual presence of courses like Music Appreciation or Theater Appreciation or ceramics or introductory languages in the core has allowed generations of students to pursue beauty in their weekly routine simply as part of their coursework.
The transition to college is a stressful time for youth. In this time of stress, if left to their own devices, if not required to take electives in the arts, students might not have chosen to carve out time and attention in their lives for beauty—just as adults more generally too often don't. And yet, in this age of a national mental health epidemic, the last thing we should be doing on college campuses is taking away from students the few outlets they have to enjoy beautiful experiences that are proven to promote well-being.
Here's an example. I took voice lessons and the Opera Workshop class for four semesters in college, not because it counted for anything, but because it brought me joy and alleviated stress. I loved my rigorous Latin, Greek, and French classes, but they were a lot of work. And so, every Monday night, I got to spend three hours with a large group of other students, singing good opera badly (well, usually less badly by the end of the semester). It is worth noting that virtually none of the students in that sizeable class were music majors. At least half were pre-med or engineering, with a smattering of business folks. We were all there to have fun, enjoy beautiful music, and relieve stress.
2. More than ever, we need to cultivate a healthy understanding of our humanity and relationship to AI
In honor of the beginning of the school year, Washington Post just ran yet another piece on the anticipated terrors of ChatGPT in the college classroom, and the difficulties of college administrators and faculty in resolving these challenges. Reader, I rolled my eyes even harder than usual this time. No one seems to be noticing the disconnect between these concerns over ChatGPT and the proposed solution at WVU—that once foreign languages are abolished at the university, students should just use some online app instead to learn languages. Versions of this solution exist elsewhere already and are likely to continue growing. AI "professors" are no longer merely hypothetical.
There is no getting around it. What we desperately need, more than ever, is to cultivate a healthy understanding of our humanity—what it means to be a human being!—and a rightly-ordered relationship to AI. Part of embracing our humanity means understanding that we are not machines and understanding why that is a good thing. And imparting this understanding of our human identity–and human preciousness–to all students should be an essential learning outcome of college in this day and age, as machines wage war on humans not quite in that Isaac Asimov-style of a sentient robot uprising, but through the much more destructive complacency of decision-makers.
As I argued elsewhere, modern technologies make various parts of us replaceable and replicable, raising the question more urgently than ever: just what exactly is it about us that makes us human? From a theological standpoint, the answer lies in our nature as God's image-bearers. But a related answer has to do with our creativity and our capacity to appreciate beauty and enjoy it in relationship with other image-bearers.
Universities that peddle AI tools as replacements for the humanities are not equipping students to understand the differences between humans and machines. They are only further muddying the waters. This is a problem for both individuals and the broader society. How can we thrive if we do not value our own humanity in the very process of learning as humans?
As Jeff Bilbro argued recently in a powerful essay on the problems of ChatGPT,
To live as creatures in a world built for machines, we will need to patiently and creatively make do. I get this phrase "making do" from the French Catholic writer Michel de Certeau who describes the possibilities that people have in their everyday lives to find ways that creatively resist or subvert inhuman systems. Practicing the productive effort that develops our capacities as free persons, made in the image of God, will not be easy in the world we find ourselves. But it remains possible.
Ideally, universities should endeavor to be part of a solution in fighting against the age of machines, not part of the problem. The solution that WVU proposes seems very cheap to the university, at least in the short run, even as it will prove costly to the students whose growth as people the institution will stunt and cheat in this way.
By the way, I'm not so sure that Johns Hopkins University's new AI-X Foundry with its eighty-one AI researchers is the prize solution for human wellness either, but we digress.
3. Healthy institutions, including democracy and the church, have always needed the humanities and the virtues they cultivate
There are plenty of signs all around that democracy in the U.S. is under strain. Other social and cultural institutions, including the church, have faced difficulties of various sorts of late. Teaching students nothing but vocational skills to equip them in a trade is good and well. It is not enough, however. It has never been enough in the entire history of universities and their equivalents. An apprenticeship will equip one with the essential job skills. But a university is not an apprenticeship. Universities are meant to function as spaces for character formation and citizenship training far beyond mere utilitarian job preparation—that is, in at least some part, the purpose of the core curriculum.
One value of university education for individuals, as a result, is that it benefits society too in myriad ways, including by providing educated and well-informed citizens. This was, in fact, Thomas Jefferson's vision in founding the University of Virginia—to equip citizens for democracy. The subjects that Jefferson's new university offered, all of them, fall into the category of the humanities and the liberal arts. Why? Because (as I heard repeatedly in my own college days at UVA) not only does such an education equip one to be flexible enough to pursue any career in the future, but it also fosters the understanding of the world that is essential for becoming a functional citizen in one's country. Finally, the study of the humanities fosters the student's growth in such essential virtues as patience, prudence, love (for knowledge and for fellow human beings), honesty, and justice. And while Jefferson didn't think about the usefulness of education for the church, the health of the body of Christ requires these same tools and virtues as well.
Some of the dimensions involved in the scandal of the dismantling of the humanities in American universities right now feed also into the scandal of the evangelical mind and, even, the closing of the American mind. One solution, nevertheless, is obvious: it involves investing in the humanities and the liberal arts in American institutions of higher learning. But will those with the authority and the power to make the best decisions for our society, do it?