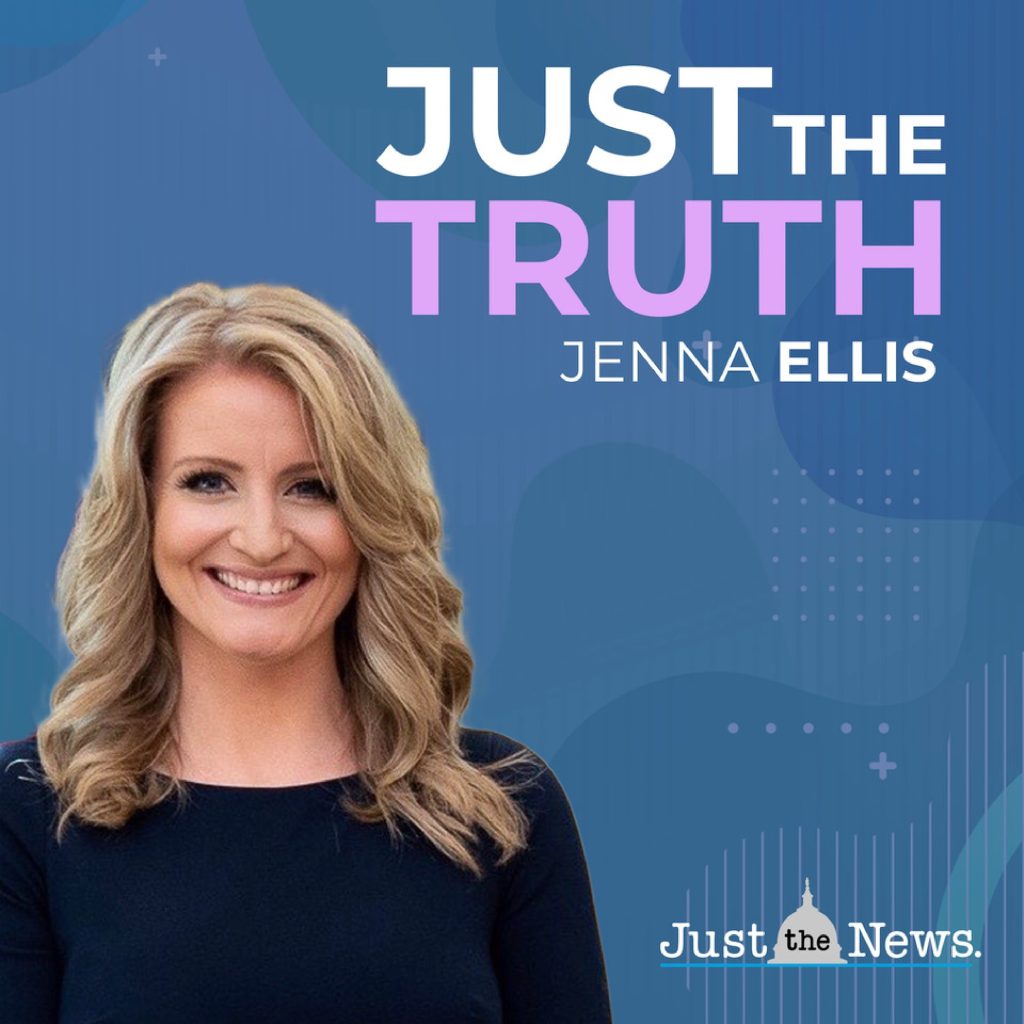 It was all lies.
Jenna Ellis is a former Liberty University representative, Colorado Christian University law professor, former host of a podcast titled "Just the Truth," and a Trump election fraud lawyer who, along with Rudolph Giuliani, tried to overturn the 2020 president election. She has had a lot to say about "truth":
She loves every opportunity to speak the truth:
God's truth:
The battle for truth:
Democrats manipulate the truth:
Truth and stupidity:
"allegiance to truth and fact":
She's interested in "facts and truth":
She speaks unpopular truth:
She seeks to amplify truth:
Indeed, the TRUTH will come out:
I think you get the idea. And these tweets are just from 2023.
Now here is Quentin Young at Colorado Newsline (bold is mine):
Jenna Ellis, the Colorado attorney who was former President Donald Trump's senior legal advisor as he tried to overturn his 2020 election loss, has been censured by a Colorado judge for misconduct.
The public censure order was signed Wednesday by Presiding Disciplinary Judge Bryon M. Large, who oversees lawyer discipline cases in Colorado.
As part of an agreement in the case, Ellis admits that multiple statements she made in late 2020 about the presidential election being stolen were "misrepresentations."
Those statements were part of an effort by Trump to reverse President Joe Biden's victory, and they helped fuel the Jan. 6 insurrection at the U.S. Capitol. A majority of Republicans, including those running to chair the Colorado Republican Party, continue to doubt the 2020 election results.
Ellis had been under scrutiny by the Colorado Attorney Regulation Counsel Jessica Yates, who investigates allegations of lawyer misconduct, since at least last year when a nonprofit alleged Ellis violated multiple professional rules.
In an opinion accepting a censure agreement between Yates and Ellis, Large noted that Ellis has agreed that her statements about the election being stolen were misrepresentations, which he said were made "with at least a reckless state of mind." Ellis also agreed that she, "through her conduct, undermined the American public's confidence in the presidential election, violating her duty of candor to the public," Large wrote, adding that "a selfish motive" and "a pattern of misconduct" were aggravating factors in the case.
Yates' complaint cited 10 misrepresentations by Ellis. On Nov. 20, 2020, for example, Ellis made stolen-election claims on Maria Bartiromo's show on Fox Business and Sean Spicer's "Spicer & Co." show.
"We have affidavits from witnesses, we have voter intimidation, we have the ballots that were manipulated, we have all kinds of statistics that show that this was a coordinated effort in all of these states to transfer votes either from Trump to Biden, to manipulate the ballots, to count them in secret," Ellis falsely said on Bartiromo's show.
Read the rest here.
Between the recent news from the Dominion Systems v. Fox News suit and now this, I can't agree more with David French: