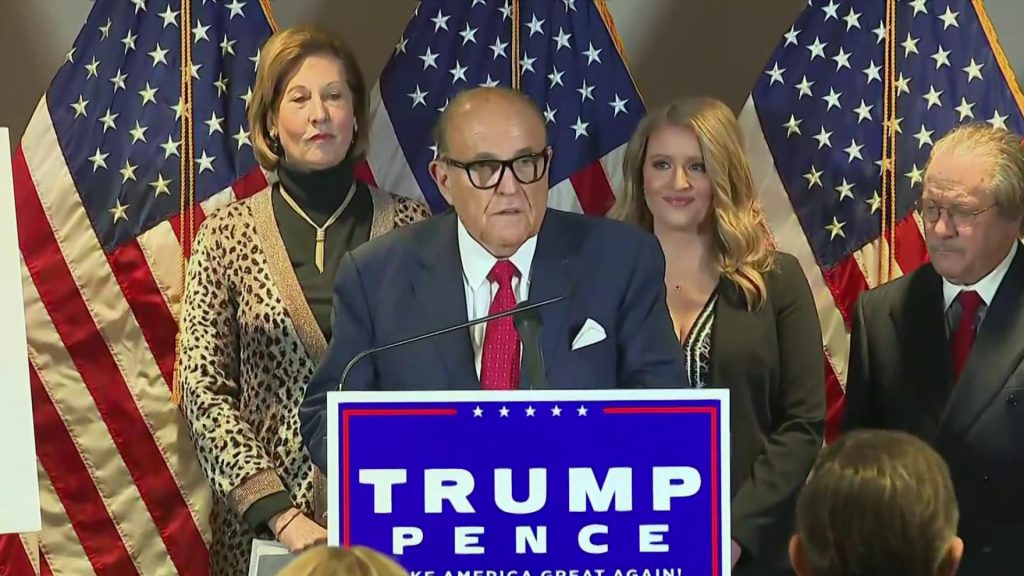 Ellis was a former fellow at Liberty University's Falkirk Center (now Standing for Freedom Center).
Here is a taste of Libby Cathey's piece at ABC News:
In a memo not made public until now, then-White House Chief of Staff Mark Meadows emailed to Vice President Mike Pence's top aide, on New Year's Eve, a detailed plan for undoing President Joe Biden's election victory, ABC News' Chief Washington Correspondent Jonathan Karl reports.
The memo, written by former President Donald Trump's campaign lawyer Jenna Ellis, is reported for the first time in Karl's upcoming book, "Betrayal: The Final Act of the Trump Show" — demonstrating how Pence was under even more pressure than previously known to overturn the results of the 2020 election.
Ellis, in the memo, outlined a multi-step strategy: On Jan. 6, the day Congress was to certify the 2020 election results, Pence was to send back the electoral votes from six battleground states that Trump falsely claimed he had won.
The memo said that Pence would give the states a deadline of "7pm eastern standard time on January 15th" to send back a new set of votes, according to Karl.
Then Ellis wrote, if any state legislature missed that deadline, "no electoral votes can be opened and counted from that state."
Such a scenario would leave neither Biden nor Trump with a majority of votes, Ellis wrote, which would mean "Congress shall vote by state delegation" — which, Ellis said, would in turn lead to Trump being declared the winner due to Republicans controlling the majority of state delegations with 26.
Read the rest here.