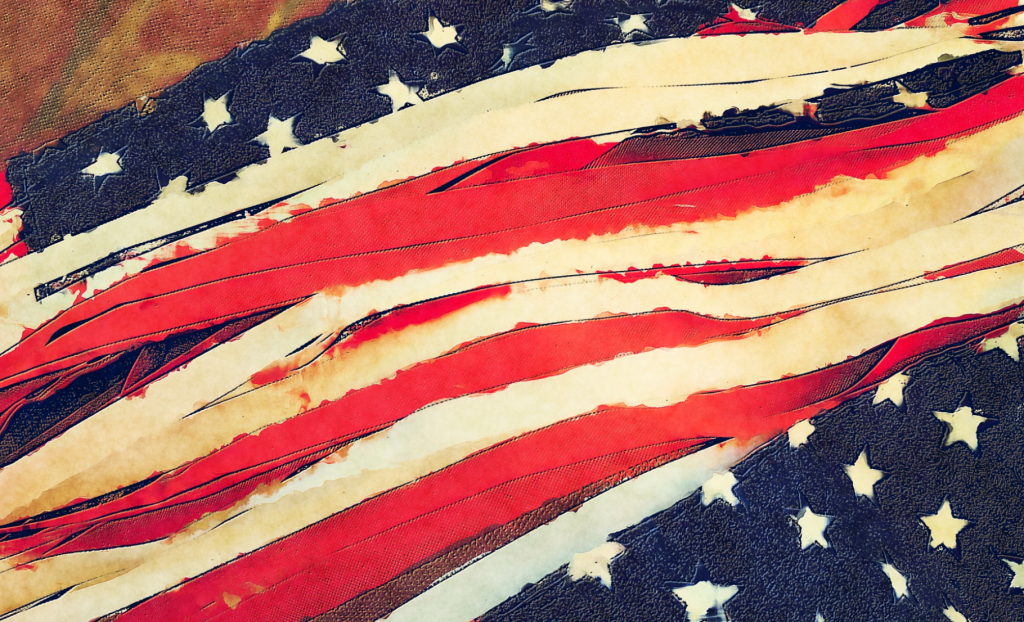 Liberalism as an ideal is one thing. Liberalism in history is another.
Christopher Shannon continues our series of responses to Jay Green's essay that was published on Monday, November 28: "The New Shape of Christian Public Discourse." Shannon teaches history at Christendom College and is a Current contributing editor.
I was excited when I received the invitation to respond to what was then Jay Green's forthcoming essay on "The New Shape of Christian Public Discourse." After a quick initial read, I was even more excited. I found it a thoughtful and generally accurate mapping of the current terrain indicated in the title, as well as a respectful provocation to reimagine the current landscape in ways that might break the seeming stalemate between "left" and "right."
I could never have predicted the maelstrom of controversy that rained down within a day of the essay's posting. Many of the most forceful objections have come from people who feel they have been mischaracterized in Green's efforts to identify major players within each of the four camps he identifies. As a Catholic, I do not feel qualified to comment on what appears to be an intra-Evangelical squabble; on this issue, I can only say that I detected no malice in any of Green's characterizations, which he seemed to present in the interest of clarification, not accusation. As a Catholic I do feel qualified to say that I found his characterizations of Catholic figures, from Robert George to Patrick Deneen, fair and accurate. Though in what follows readers will see where I take issue with different aspects of Green's account, I do so with great appreciation for what he has written, and with no doubt as to the integrity of his motives in trying to translate our complex and confusing political moment into manageable categories.
I take Green's essay as an invitation to conversation. In that spirit, I will pick up where he left off: his concession that his account is "long on description and short on analysis" and his identification with the Emancipatory Minimalist position. The second follows naturally from the first, since the description assumes the norms of liberalism—both as empirical fact and transcendent value—and in effect presents the other three options as deviations from this norm. This assumption—indeed affirmation—does little to address the problem of liberalism's declining appeal and serves only to leave the opponents of liberalism in the position liberalism always places its opponents: on the side of unreason at best, violent unreason at worst.
I am modern and liberal enough to concede the appeal of Emancipatory Minimalism's liberal ends: the desire "to preserve freedom and equality of every person regardless of race, ethnicity, religious persuasion, or gender." I am traditional and Marxist enough to call into question whether the liberal means of "free speech, free markets, individual rights" are the best way to achieve the best version of these so-called liberal ends. The question is not "are liberal values good?" but rather, "are liberal values liberal?" That is, does liberalism accomplish what it says it and only it can?
The Emancipatory Minimalists appeal to liberal ideals. I wish to examine liberal historical realities. The point here is not that liberalism has failed to achieve its ends but rather that liberal means militate against those ends, or at least transform those ends beyond recognition.
The most obviously problematic means centers, of course, on the "free market." The free market proposes a utopia of consent, where rational individuals peacefully interact, making free choices and free contracts. Any cursory examination of the development of the U.S. economy during the golden age of the free market exposes this ideal as an illusion. Competition produced winners and losers. The winners imposed their ways on the losers, often through the direct violence of private militias or the manipulation of the law to legitimate forms of organization once deemed illegitimate by the law. The inhabitants of nineteenth-century "island communities" were not in fact free "to choose different paths, lifestyles, and cultural traditions." They were driven from those communities to seek work in the urban industrial centers not by an earlier version of authoritarian Civilizational Maximalists but by "liberal" industrialists who acted in the name of their own version of freedom. Liberal freedom was itself a source of tyranny.
Twentieth-century liberals responded to this dilemma by enacting a variety of reforms designed to smooth out the rough edges of this transformation and secure a more equitable distribution of the material benefits of capitalist productivity. Here again, though, we see not the simple advance of freedom but the triumph of one freedom over another. The freedom to maintain distinct regional and ethnic cultures inhibited the consolidation of a uniform, national economy; reform liberalism gleefully sacrificed these freedoms to promote the new consumer "freedom" afforded by the immense productivity of liberal capitalism. America in 1950 was more prosperous but less diverse than America in 1877. Where, in all of this, is Green's "rich tapestry of cultural backgrounds and lifestyles" promised by liberal freedom?
Of course, things have changed a lot since the 1950s. Some perceived this new freedom as a great age of conformity and initiated a restless search for new freedoms, most dramatically in the area of sex. Proponents of the sexual revolution invoked "free speech" the way their industrial capitalist forebearers once invoked free markets. Despite some initial reticence, the mass media and culture industry eventually threw their full support behind the sexual revolution. Like a small farmer in the age of agribusiness, a Christian would have to exercise heroic virtue to resist the relentless propaganda normalizing a wide range of sexual practices incompatible with most traditional Christian understandings of sexual morality. The freedom of some to indulge in the sexual revolution inhibits the freedom of others to live their lives according to traditional sexual norms.
Green nowhere endorses the sexual revolution, but he counsels Christians to tolerate it as "the price of living in a diverse and free society." This facile assessment of so momentous a challenge to Christian living betrays an individualism all too common in liberal discussions of sex. According to the liberal view, the sexual revolution simply expanded the variety of legitimate sexual choices and left each individual free to choose among the options. Culture simply does not work this way. Culture is much more like second-hand smoke. I can be health conscious and refuse to smoke cigarettes, but if I go into a crowded bar where everyone else is smoking, I am going to get a lot of smoke in my lungs. Liberals have no problem seeing second-hand smoke in things they find objectionable—smoking, obviously, but even more significantly, racism.
Green concedes that the "liberal order will allow for things that Christians may personally find objectionable." Will the liberal order allow for what liberals deem objectionable? On any number of issues, liberal moral indignation has followed a historical trajectory from persuasion to coercion, from Temperance to Prohibition. Hate speech is the liberal equivalent of heresy. Error has no rights.
To be clear, I find both the sexual revolution and racism objectionable. Against this single standard, liberalism offers a double standard: If I use my "free speech" against the latter, I am a good citizen; if I use my "free speech" against the former, I am a "hater," a "sexist," a "homophobe," etc. This suggests a kind of maximalism that is hard to locate in Green's schematic. The issue here is not a "whatever it takes" emancipatory maximalism; my accusers need not call for my arrest and imprisonment on hate speech charges for me to see that it is probably better for me to keep my thoughts to myself. As American Christians once had to confine contentious, divisive theological doctrines to the private sphere, so now they must do the same with their contentious, divisive sexual doctrines.
Still, public life abhors a vacuum. In the same way an idolatrous nineteenth-century civil religion of the sacred cause of liberty filled the void left by theological reticence, so the sacred cause of sexual liberty will clearly triumph (if it has not triumphed already) in the wake of the sexual tolerance advocated by Emancipatory Minimalists.
The reality of these power dynamics leaves me skeptical of the Emancipatory Minimalist position. Yet I do not wish to impose my sexual ethics on others any more than I want to impose my religious beliefs on them.
Might it be that the history of American religion provides a way out of our current dilemma? Why not treat competing sexual ethics the way we once dealt with competing denominations—which is to say, through disestablishment? Marriage equality would not require legalizing gay marriage but rather reducing all marriages to purely private, voluntary associations, akin to membership in a fraternal society or a country club. This may sound trivial, but it has long been the trajectory of marriage in the modern West.
Alas, history shows that privatization is no solution. The repressed elements eventually return to public life, usually in uglier forms. The only way out of this dilemma lies in a third dimension missing from Green's two-dimensional model: the local vs. the national.
Green takes for granted that the four models of Christian public life he presents vie with each other on a national political scene. At one level, this is fair enough, since so much of our politics is dominated by national concerns. Given this assumption, it is understandable why Green favors minimalism and toleration: The United States is so divided on certain issues that imposing any one maximalist vision on the whole nation would be an act of coercion. At the same time, as I have shown, national integration only arose though certain acts of coercion and has sustained itself through other acts of coercion. The only way to minimize coercion is to shift the center of politics to localities with already existing shared values. Emancipatory Minimalism may be the orientation most appropriate to national politics, but Civilizational Maximalism is the orientation most appropriate to local politics.
For a model of the kind of Civilizational Maximalism I have in mind, I would point to the recent essays in Current on the work of Wendell Berry. Berry is notoriously apolitical with respect to party politics, but his fictionalized Port William "membership" is a model of politics in the classical sense of the common life. His writing has great appeal across a fairly diverse demographic, though I suspect it may be more popular among bookish urban dwellers and suburbanites than among the ordinary people of his native Kentucky. It clearly speaks to the hunger for community experienced by so many living in the rootless postmodernity of contemporary America. The community of Port William is at the same time an affront to the emancipatory instincts engineered into the DNA of American culture. Its vitality reflects an embrace of limits, a surrender of freedom: In Port William, to save your life, you must lose it.
But Berry can only, in the end, tell the story of a world that is passing away. The Kentucky of his youth has gone the way of all "island communities," a victim of both the free markets and the free speech so valued by minimalists. Reading his work can be an exercise in sentimental nostalgia, or it can be a call to arms.
Christopher Shannon is associate professor of history at Christendom College in Front Royal, Virginia. He is the author of several works on U.S. cultural history and American Catholic history, including American Pilgrimage: A Historical Journey Through Catholic Life in a New World (2022), available now from Ignatius Press.