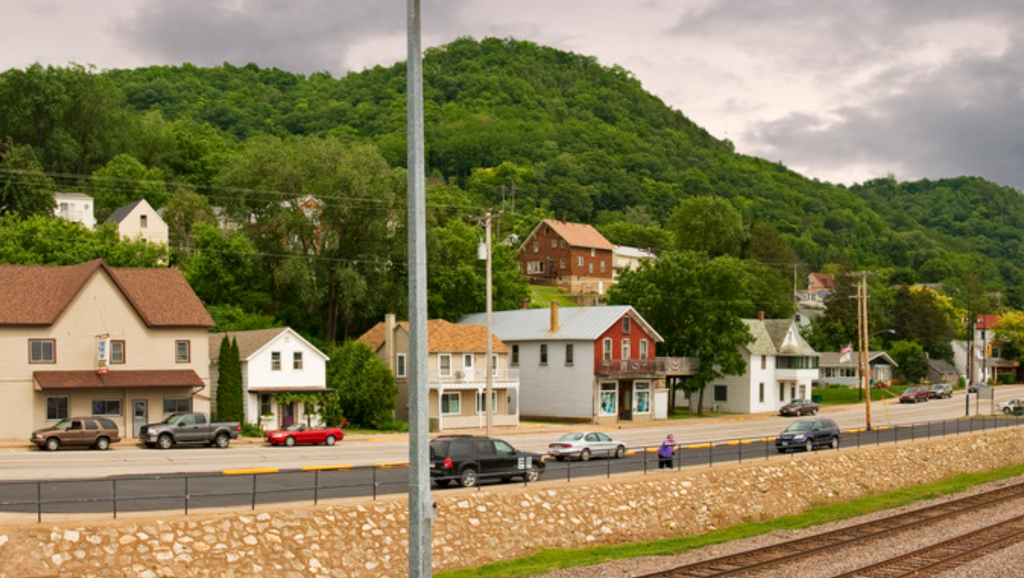 Berry's late stories sing of gratitude and grace
How It Went: Thirteen Late Stories of the Port William Membership by Wendell Berry. Counterpoint, 2022. 240 pp., $26
It's 1946 in Port William, Kentucky, and Wheeler Catlett, desperate for help, has hired Dingus Riggins and Les Stout, of all people, to do some work around the farm. When Wheeler's mother finds out, she lets her grandson Andy, nearly twelve years old, know exactly what she thinks. "That's a fine pair of strays your daddy has brought here to put you to work with," she spurts. "Common as pig tracks! I knew 'em before they were born. They're nobody for you to be associated with. I don't know what your daddy is thinking about. Nothing, I reckon."
Grandma is right to be concerned about Andy, of course, in fact has no choice but to be concerned: She loves the boy and yearns for his wellbeing. "Eat!" she urges him at breakfast time. "There's not enough of you! You'd have to stand twice in the same place to make a shadow!"
There's no small pleasure in old voices. The voice of Grandma Catlett echoes across time. She tells Andy stories all through his childhood, and they stick, stick so well they become his own. "That girl was in the fix of stray dog, about to give birth to a stray pup," she tells Andy, recalling a pregnant unwed outcast to whose aid Grandma's mother had come in the Civil War years. "What could she hope for, turned out that way, where people were poor and torn apart and afraid? All the foothold she had on this earth was nothing but just her life, and her baby's." Grandma needed, decades on, to give voice to such suffering, and such hope.
Then there's Dick Watson, the seasoned "hired hand" of Andy's grandfather. He lives on the Catlett farm, the descendent of slaves in the employ of a man who is the descendent of slave owners. Dick's voice is soft and firm and tender and true. "Don't push the saw, buddy," he tells young Andy, who is eager to learn the ways of the two-man crosscut saw. "Pull, but don't push." And when he teaches Andy to drive a team of mules, his voice shows the way, its tone itself a form of instruction. "Tighten up on 'em buddy. Not too fast. Take hold of 'em."
Andy isn't the only one who listens to Dick. At times, we learn, "Dick would need suddenly to overrule whatever Andy was doing: 'Whoa!' It was wonderful how instantly the mules obeyed when Dick spoke." Dick's voice is at home in and is shaped by what Andy later calls "the field of adult authority," that realm Dingus Riggins and Les Stout had long abandoned, had perhaps never entered. But Dick, living a life limited and full at once, has come to speak in a way that's attuned to what is truly before him, that which he has learned to see. "Dick was quiet, steady, somehow the same in his being as the being of the world and the day," Andy later observes, sensing not simply a mystery but a hope.
This way of being puts Dick in the position of one able to spot quickly the violation of the order of being to which he belongs. When an unknown hunter wanders onto the farm, it takes Dick just a moment of conversation to take his measure. "What's he doing?" asks little Andy, as the stranger walks away. "He's hunting," Dick, with a savage double entendre, replies. "Running people's traps, too, I expect. Seeing everything. You see him looking around? He thinks whatever anybody's got might as well be his. Ain't no telling what he's up to." When Andy seems surprised the man doesn't know the Catletts, Dick's response carries the kind of authority that makes the vulnerable and exposed feel relief: "He don't know us. I know him." Dick Watson safeguards the order of being with a vigilance that sounds harmonically forth. This is music, deep and true.
These old voices fill Wendell Berry's new collection of short stories, How It Went. And that's altogether apt, since the book is itself the creation of a writer now in his eighty-ninth year. Of this the book's subtitle is a disquieting reminder: These are Thirteen Late Stories of the Port William Membership. What might a "late" story be? In what sense can a story be late? In this sense: The stories of Port William (a fictional place inspired by Berry's own Port Royal) are coming to an end. It's the sense of "late" some intend when they describe, whether hopefully or sorrowfully, "late modernity." Wendell Berry, after eight novels and more than fifty short stories centered on what he calls "the Port William neighborhood," is himself hard up against the mortal limits he has spent decades keeping before us. He who since childhood has, as he says of his fictional alter ego Andy Catlett, "liked the company of old people," has himself become old. And he has certainly lived to tell about it, as his more than 500 pages of The Need To Be Whole: Patriotism and the History of Prejudice, released in October, along with this rich collection, robustly testify.
What is he telling us? What do we hear in his voice?
We hear above all a testament to beauty, to a final beauty. Pages and pages of sentences bear witness to the play and presence of wondrous, immanent grace. When in one story young Andy steps off the school bus and begins the half-mile walk to his grandparents' farm, the family's "home place," he moves with exultation into "the felt breadth and chill of the open country," with its "winter-silenced hollows and ridges, its bare trees, the lichened and moss-grown rock fence then still standing alongside the two-track gravel road." This is the joy of creation—both God's and Berry's, as he sings forth words to express his gratitude and delight.
Even when rendering the suffering Andy faces as time moves him along, Berry names it in a way that places in relief the beauty and grace of life itself. As aged Andy Catlett looks back, as if from heaven, at his ten-year-old self heading down the road, "Old sorrows, undiminished however time and thought have worn them, begin to make their way again into his heart. For the boy, who is walking as if backward in time to the home place that is still for a while intact and intelligible in the old ways of the time of Grandpa Catlett, is walking also into the time to come"—a time when, among other harsh turns, death will soon seize his Grandpa Catlett, Dick Watson, and his Uncle Andrew, "three of the main supports of the life that had shaped him so far and forever, and so far also had sheltered him," the narrator tells us. How difficult this reality. But how lovely the expressing of it. These words are a testament of hope.
Our souls long, whatever our age, for beauty. It is a thirst unquenchable in the most pleasing of ways. As this autumn I've been reading these late books of Berry, I've also been listening to Johnny Cash's posthumous American V: A Hundred Highways. Cash died in 2003, as he was recording these songs. The album contains the last song he wrote, recorded just days before his death, "Like the 309." "Well, I'm not the cryin', nor the whinin' kind / Til I hear the whistle of the 309, of the 309, of the 309 / Put me in my box on the 309." Death holds Cash in its grip, as he hears this train a-comin', comin' round the bend. But I'm struck by the fact that it's music Cash is making as the train arrives. Why? What does this mean?
The song on the album I can't stop listening to is his rendition of Gordon Lightfoot's gem from 1970, "If You Could Read My Mind," a song about a broken relationship. We're used to hearing Lightfoot singing this in his early thirties. We know well his smooth and stately baritone, the gentle sound of a man still young. But listen to Cash take up this song as he, at age 71, is about to board the 309 and you hear a different revelation of feeling, of soul. You find yourself in the presence of a man weary with age, reaching toward each note with a trembling ancient ache, and in a way that drives down to our hearts Cash's long longing for a life lived in pursuit of life, a pursuit in which even his confession of failure figures large. "The ending's just too hard to take," he sings. Indeed, it is—not simply because his life is ending but because it's ending with this reverent quest, even in the teeth of death, for beauty, a beauty that's nearly as hard to bear as death itself.
From there Cash goes to a Springsteen cover that takes another look at his approaching end. Yet with a tart but somehow hopeful melancholy he proclaims, "One sunny mornin' we'll rise I know / And I'll meet you further on up the road." Suddenly death is toothless; death has died.
In these late testaments, Berry and Cash help us sense the extent to which we, in our daily haze, miss this basic historical fact: In some fundamental way aging—dying—is what's happening here. This is our big, collective story. And so the old voices unnerve us with their truth, which is also our truth. "I see," whispers aging Andy, "that we are passing through this world like a river of water flowing through a river of earth."
So what, then? In the midst of our unstoppable and unceasing movement through this land, Andy quietly confesses that "To give thanks seems truly to be the right response, for as we come and go we learn something of life, the gift and the giving of it, and this appears to lay a worth upon us, if we want it, if we accept it, to give us standing hereafter." In another story we learn that Andy, even as his sorrows lengthen and his losses mount, finds that "He is no longer surprised, when he is alone, to hear himself speak aloud a prayer of gratitude or blessing."
It is thanksgiving we are made for, he testifies, as we're living, as we're dying. But for hardened and wayward creatures like us, the giving of thanks requires, in a necessary turn, our admission of what we, amid the beauty that's made us, actually are, as our aspirations fall away and we're left simply with what we've done, what we've become. When Cash, singing Lightfoot, comes to the line "I never thought I could act this way / And I've got to say that I just don't get it," it's an awful confession of awful beauty, one that we immediately know we, too, must make. When Berry's narrator writes of the central crisis of Andy's life, he tells us, "For a while, for too long, selfishness made him large. He became so large in his own mind in his selfish suffering that he could not see the world or his place in it. He saw only himself, all else as secondary to himself. In his suffering he isolated himself, and then he suffered his loneliness."
But loneliness is not the end of Andy's story. Communion comes through "the memory and a sort of foreknowledge of wholeness," the storyteller explains, and we begin to sense the relief, the release of grace, in Andy's life and ours. As the darkness of alienation begins to pass, "Memories of times and places he had forgotten came back to him, reached him at last as if they had been on their way for a long time. He realized how fully and permanently mere glances, touches, passing words, from all his life far back into childhood, had taken place in his heart." He has always, it turns out, been surrounded and embraced by grace, awaiting his embrace in return. And so he turns to his family and friends and comes "into their forgiveness as into the air and weather of life itself."
Not all old voices carry such wisdom, or open this gate. But when we who are not yet old, but are mortals all the same, discover these voices, we gain a sure way into the promise that lies before us, even in the face of grief, sorrow, and death. We who remain can devote ourselves, as a young John Hiatt once sang, to "listening to old voices with a new ear"—an ear newly attuned to our mortality, but also to the beauty that will not let us go, and to which we need only say one word: yes.
Eric Miller is Professor of History and the Humanities at Geneva College, where he directs the honors program. His books include Hope in a Scattering Time: A Life of Christopher Lasch, and Brazilian Evangelicalism in the Twenty-First Century: An Inside and Outside Look (co-edited with Ronald J. Morgan). He is the Editor of Current.