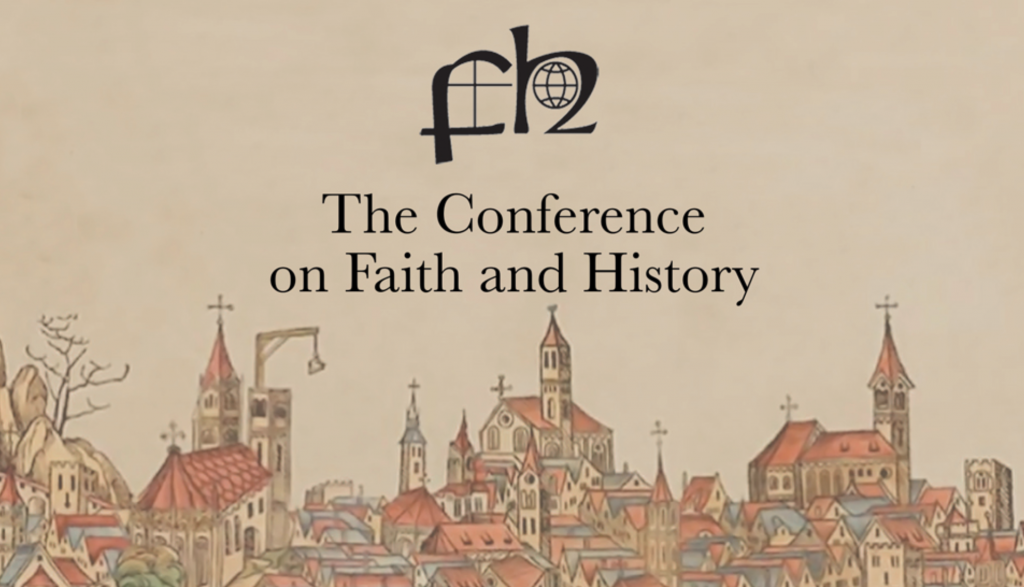 Can scholars keep partisan activism from derailing their primary task: truth-telling?
After a long Covid-cursed hiatus, the Conference on Faith and History (CFH) will gather for its biennial meeting on the campus of Baylor University over the next few days for the first time since 2018. The CFH was founded as a national organization of Christian historians in 1968, at a time when it seemed unusual for scholars of explicit personal faith to serve as professional historians within the academy.
While from the outset the CFH was dominated by historians working at small Christian liberal arts colleges, even in the beginning there were a few notable scholars at major universities with high-profile reputations within its ranks. For most of its more than fifty years of existence, the organization has served primarily as a place for Christians to "find one another" within the profession and to offer encouragement and mutual support as fellow laborers in an environment sometimes hostile to Christian faith. It has also played a key role in helping to define what (if any) difference faith in Christ might make for thinking and writing about the past.
Various mentors urged me as a graduate student to think of the CFH as a professional organizational home. Members of the CFH were my people. It was a place where I hoped I could be myself as a believing historian, where I could best develop my own sense of vocation and professional identity. It has, and I am grateful.
From its inception the CFH has published a scholarly journal of traditional research known as Fides et Historia. Due to the unique demographic of CFH members, the pages of the journal and its biennial gatherings carried an unusually high volume of scholarship about religion. It turns out that being invested in Christian faith inclines one to research on religion. Consequently, many Christians working on topics other than religion have often found the CFH easy to overlook. And while the scholarship it featured was often excellent, it wasn't always the cream of the crop. My friends and I lovingly (and self-deprecatingly) used to joke that the CFH sometimes felt like the B-team of the American Society of Church History.
But over the past twenty years the purpose and composition of the organization have changed. Participation in our meetings gradually increased and the quality of the journal improved. As the number of believing historians at work in the academy grew, so too did the reputation and importance of the conversations taking place within the CFH. First-rate historians, who in earlier eras might have skipped our meetings in favor of other professional opportunities, began to attend and contribute to an increasingly significant discourse. The influence of the CFH began to change within the academy. One was left to wonder if the same kind of influence might be possible within the church.
The historical writing that Christians produce for Christians consumption is not, generally speaking, hailed for its quality. The David Bartons of the world have controlled the narrative with self-congratulatory providential stories of Christian America and culture war tracts that reinforce traditional "conservative" economic and political values. I have always believed that substantial efforts by members of the CFH could play a role in changing this dynamic. Rather than simply producing "excellent scholarship" for our guild, I thought we had the opportunity to nourish our own faith communities with hard-hitting scholarship that might be both Christ-honoring and challenging to the underlying assumptions and lived experiences of everyday believers.
In October of 2016 I had the privilege of addressing that year's gathering of the CFH as the organization's president. I used the occasion to press us to become more intentional in speaking faithfully (and critically) to the faithful. The setting for that year's conference couldn't have illustrated the need for such efforts more starkly. We met on the campus of Pat Robertson's Regent University, and a few days before the meeting began we learned that amid our festivities the campus would play host to an enormous rally for the Republican presidential nominee, Donald Trump. While some in the organization probably backed Trump's candidacy, the gathering of several hundred grumpy and critical professional Christian historians amid an ocean of 10,000 enthusiastic (mostly Christian) Trump supporters starkly illustrated the enormous challenge of changing the usual narrative within evangelical communities. I now recognize it as a foretaste of cultural battles to come.
The circumstances of our meeting this year feel at least as culturally fraught. The headliners of this year's meeting reflect our unique cultural moment. They also illustrate the ways the potential impact of the CFH has changed—as seen, for example, in the plenary addresses that three longtime CFH members will give.
Over the past few years each has become a significant public voice challenging some entrenched norms within the church: toxic masculinity, systemic racism, and Christian nationalism. On Thursday afternoon we will hear from Kristin Kobes Du Mez, whose hot-selling Jesus and John Wayne has shaped the national conversation on evangelicals and sexism, spilling well outside academia. On Friday afternoon Jemar Tisby will deliver a public talk. His popular book The Color of Compromise has given sharp clarity to dark features of American Christianity's racist past that is now as likely to be discussed in living rooms as in academic seminars. We will hear last from the current president of the CFH, John Fea, whose widely read analysis of evangelical devotion to Donald Trump (both in his book and on this site) are well known to readers of Current.
In sum: Well-trained historians like Kobes Du Mez, Tisby, and Fea are more than fulfilling the ambition of speaking faithfully (and critically) to the faithful, reaching audiences that few of us could have imagined only a few years ago. We should all rejoice and applaud their efforts. But with all important advances come confounding complications and dangers.
Exploring distressingly dark features of American Christianity's past inclines many Christian historians to don a prophetic posture and a tone of formal advocacy. Even while affirming the sound quality of their scholarship, it's hard to deny that the recent writings of this year's headliners preach, and maybe not always in a good way. The popular backlash that each has experienced in recent years is due, in part, to the persistent unwillingness among contemporary Christians to acknowledge and confront the histories of hypocrisy and inequity revealed in their work. But negative reactions in other cases arise from the legitimate worries that such "professional history" is little more than political ax-grinding; instead of honest truth-tellers, we risk becoming partisan activists clearly aligned on one side of the culture war.
The perceived line separating these two callings—truth-tellers vs. activists—may be hard to distinguish and impossible to control. But in our ongoing task of speaking faithfully to the faithful—sometimes delivering hard, ugly truths—I pray that the moral courage which compels us to speak with bold clarity will always be matched and leavened by corresponding commitments to complexity, humility, self-skepticism, and, above all, love; love for the faithful and love for our craft.
Jay Green is Professor of History at Covenant College. His books include Christian Historiography: Five Rival Versions and Confessing History: Explorations of Christian Faith and the Historian's Vocation (edited with John Fea and Eric Miller). He is Managing Editor of Current.