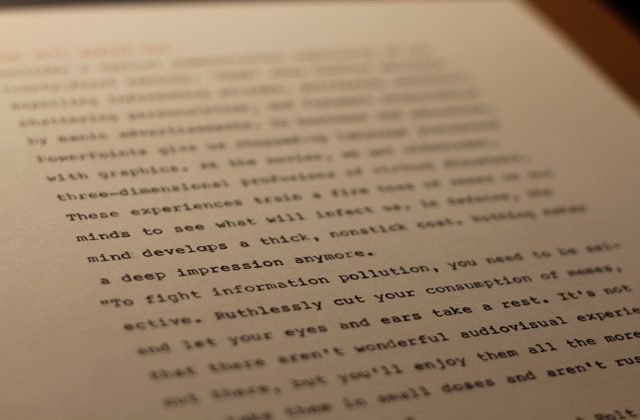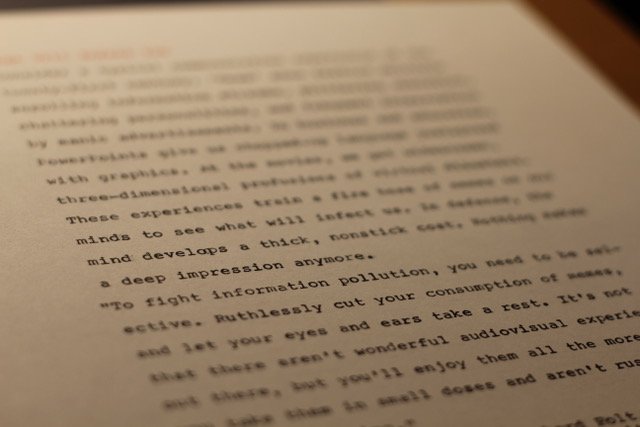 "Nothing makes a deep impression anymore."
In Book Marks, an occasional feature at Current, we take fresh cuttings from old books (or about old books). They will often be about writing, education, communication, and the life of the mind generally, though we reserve the right to snap a sprig of greenery that simply tickles the fancy.
Why look at old books? Because there's a slat loose in the fence they've got us penned up in, and we should jiggle it free so we can see better what's going on out there.
With each extended quotation we offer an orienting comment, but that's not where the action is. The question is whether the words of those long dead may speak to you.
*
To get us moving in this direction, we'll turn to Richard Polt, a professor of philosophy at Xavier University in Cincinnati. In the early 2010s, he wrote a rallying cry for devotees of the mechanical (or manual) typewriter, "The Typewriter Manifesto," a brief document that struck a chord with many people concerned about the nature of digital communication. He later thoughtfully expanded (and lavishly illustrated) the manifesto to a book-length statement to explore dimensions of typewriting that are both practical and aspirational.
But whether you use a manual typewriter (or have even ever seen one in the flesh) or not, Polt's revolution has your number. Hear what he has to say:
Consider a typical communication experience of the twenty-first century. "News" shows feature multiple scrolling information streams, glittering animation, chattering personalities, and frequent interruption by manic advertisements. In business and education, PowerPoints give us chopped-up language juxtaposed with graphics. At the movies, we get widescreen, three-dimensional profusions of virtual disasters. These experiences train a fire hose of memes on our minds to see what will infect us. In defense, the mind develops a thick, nonstick coat. Nothing makes a deep impression anymore.
To fight information pollution, you need to be selective. Ruthlessly cut your consumption of memes, and let your eyes and ears take a rest. It's not that there aren't wonderful audiovisual experiences out there, but you'll enjoy them all the more if you take them in small doses and aren't rushing on to the next thing.
—Richard Polt, The Typewriter Revolution: A Typist's Companion for the 21st Century (Woodstock, Vt.: The Countryman Press, 2015), 258-59.
*
Jon Boyd is keeper of Book Marks at Current. He is academic editorial director at InterVarsity Press, the saxophonist in an improvisational rock band, a user of manual typewriters, and (with his wife and daughters) a resident of the City of Chicago.