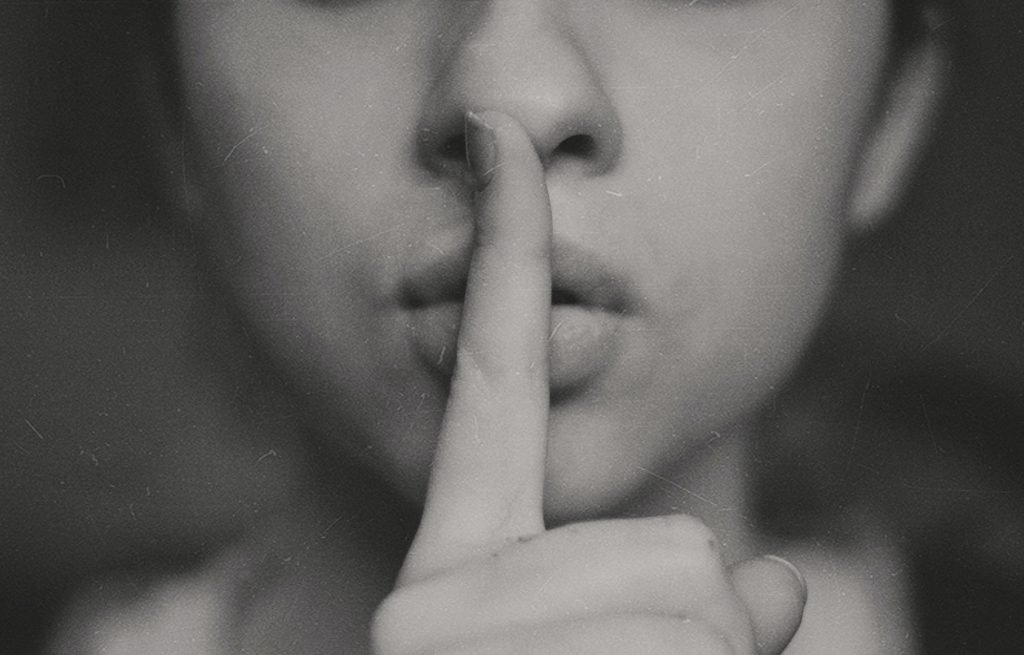 When words stop working, what comes next?
I get the sense we've been talking too much. Perhaps that's why these relationships are strained. I know too much of what he thinks. Her perspectives on "current events" are no secret. His opinions fill that webpage. Her conspiracies come out in our conversations. Did you see? And well, what do you think? In spite of myself, I sometimes answer. We discuss as if it will get us somewhere, after so many months.
We love each other, and we want to be close. And because we want to be close, we talk: over dinners, and the phone, and by video chat. Our screens slip, tilting toward our chins. The sound cuts out. The feed freezes. But still, many words get through. We think maybe we'll come to common understandings. Maybe we'll change the other's mind.
But these days, all the polemics and questions, the "why is that, exactly" and "tell me how you feel," seem to impede closeness. The marketplace of ideas is supposed to help us live together. But what to do when the marketplace offers tainted goods? It seems the more we know of each other—our fears, our allegiances, our perspectives—the more estranged we feel.
In college, I learn that to know means to talk: around seminar tables with creased paperbacks, and in debates manufactured by teachers. I interrogate and parse, deliberate and rank. In the evenings, my friends and I talk things out. What do you make of that? Why is that right? We are coming to know each other by speaking.
When I first start dating my husband, I'm amazed by how much we can talk, and how late, and how much more there is to say. I agree! Or, more exciting—I don't! We fashion our intimacy from opinions.
But words fail. Or more precisely: Analysis fails. Senior year, I take a lecture course taught by a critic. He spends large portions of class reading aloud passages from novels we're studying. Madame Bovary. Effi Briest. To the Lighthouse. "Isn't that lovely?" he asks. He reads the same section on different mornings, trying to get us to see why it works. Sometimes he tells us, but often he doesn't. He just likes the writing, that's all. To him, it's beautiful, simple as that.
Years later, when I see my friends, I find I didn't memorize any of their sentences. I know some of their politics, and some of their beliefs. But I know them most deeply by their routines, and their enigmatic preferences. What time she gets up. That country song she loves. The way he arranges old wine bottles. The way her laugh sounds when she's tired. The colors of her clothes, olive and cream. How she flosses her teeth. How she butters her toast. Knowing these details, these habits and delights, I come to love my friends more fully: not because they are right, or smart, or even always good, but simply because they are uniquely alive.
After my husband and I are married, I learn that you can be all talked out, living side-by-side in contended silence. I learn that you can know a person's mind, know their inner life almost as you know your own, and yet, still be discovering them. You can observe that they like their tortillas charred. They fold T-shirts with exacting precision, but put them away sloppily. They write notes on small pieces of paper ripped from other small pieces of paper. They play the same guitar riffs again and again: phrases not from any song, just created in their head. You can learn the things about a person that defy their own logic, the things adjacent to their conscious sense of self that yet are integral to it. The things that aren't good or bad, right or wrong, moral or immoral. The things that aren't "takes" or "stances" or "points of view," but just beautiful—simple as that.
In The Wounded Healer Henri Nouwen lays out a tragic case study. Mr. Harrison, a manual laborer who lives alone, is about to undergo a dangerous surgery. John, a chaplain-in-training, meets with Mr. Harrison, his patient, but doesn't know how to talk to him. Their conversation is stilted and formulaic. Mr. Harrison dies during the surgery. Nouwen's point is that doing ministry right isn't so much about making the right theological arguments as it is about being with someone, in all of their loneliness and despair.
After I read this chapter, I wondered: What if John had asked Mr. Harrison how he took his coffee? And then—this is key—remembered. The next time they sat down to chat, the cup would already be there, mixed with milk, or graced with just a pinch of sugar. It feels so lovely to be known like that: Not for what you think, but just for what you enjoy. John wouldn't have had to worry about defining grace, or salvation. He wouldn't have had to say anything at all.
I guess—I feel—we've hit the limits of language. Dialogue isn't working. The stakes are too high. There's too much vitriol, and too much distrust.
Give it a break, I tell myself. Stop trying to change his mind for a moment. Stop seeing her thoughts as a problem to be solved. Stop getting so wrapped up in what they think, that you don't notice who they are. Put aside philosophies, morals, and politics, all these ways we think we understand each other. Know them not by what they say but by what they can't. Know them not by their conscious formulations but by their particular, automatic existence.
Maybe this is an ethic for our moment: a practice of love that requires agreement about nothing, that could silently get past the damage our words have done. Perhaps seeing people this way is a prerequisite to really talking, to actually addressing the ideas we scorn, even find repulsive or unjust.
I disagree with him about nearly everything. I think her fears are misplaced. And: She adores cinnamon rolls. She buys the banana-scented bubble bath. That motion makes her hip hurt. He tells that story again and again. He puts those ornaments on the front of the tree, and hides those other ones in the back. She likes the heat turned way up. She paints her nails in neon shades. What do they see about me?
Katherine Lucky is engagement editor for the Bay Area News Group and formerly was the managing editor of Commonweal. She's written for a variety of publications, including The American Scholar, The Point, and Sojourners.