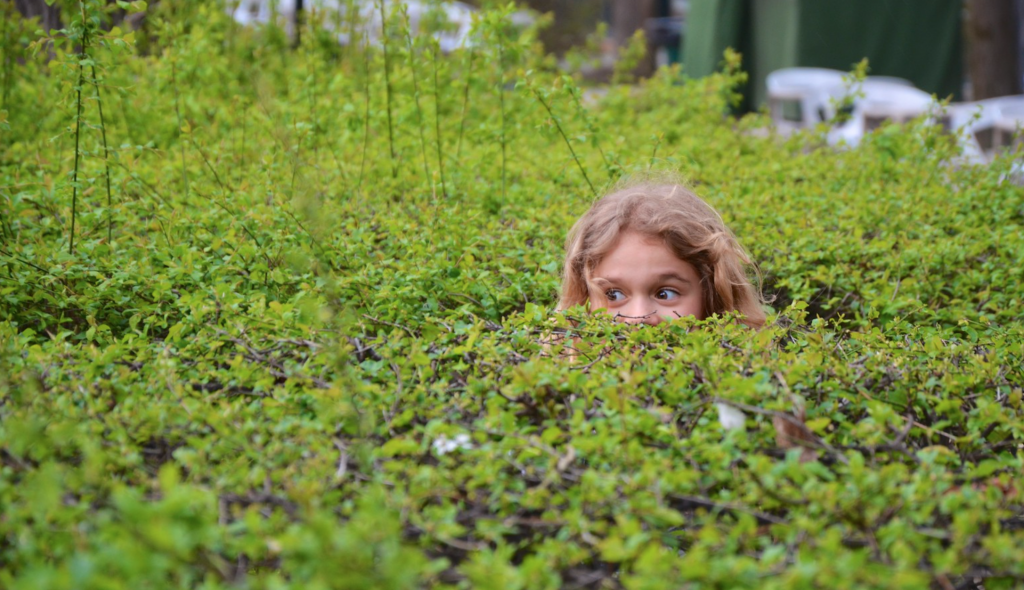 Think avoiding social media is wise? Try lurking instead.
I've considered leaving, sure. Not professionally: Tweeting and posting and tagging are a significant part of my job. But after hours, you'll find me just . . . watching the content. I'll post a photo here and there, or agonize over a caption. I might tap in response to something I see. But mainly I lurk.
I'm not "addicted" to social media. Well, maybe a little. I can leave my phone at home. I can turn it off. Being on the platforms too long—and especially watching video—makes me feel drained. It reminds me of a gray day spent sleeping until noon and waking up irritable rather than rested. Or drinking just enough to feel not quite myself, a little foggy and flushed the next morning.
I am a bad content creator and don't have the time or skill or wit or motivation or vapidity (depending on your perspective) to become one. I second guess. I get nervous about what others think of me, scared of being misread or corrected or called out. In internet years, I'm old, almost thirty. Some of the platforms have passed me by, or at least I've decided to let them pass by. I learned how to use one when I was fourteen and look where that got me: I'm the master of a system that's already obsolete.
And so I'm not part of "the conversation." I do not have "an aesthetic." I have the least-deserved blue check. Leaving, I think, would be cool. Very cool. It would mark me as regimented and clean, someone who fasts intermittently and meditates and takes cold showers. It would signal that I am above the fray, unconcerned with what others argue about, confident in my own sources and judgments. I'd be free! Free from being told what to care about. Free from having to care at all. Able to inconvenience others: Reach me elsewhere, seek me out directly if you want to know where I am and what I think.
But instead, I stay. For now I find myself where many people do: On the edges. Watching. Waiting. Giving in to my impulses—scroll, consume, scroll—more often than I'd like.
My private misgivings collide with public criticisms. Yes, yes, we know: Big Tech is the worst. Social media is making us stupider and more polarized, jealous and unhappy. It's wasting our time. We are enslaved by the algorithms. We need reform.
I agree with these critiques, though I'm sheepish about voicing them. For one thing, it's easy to rail against a group you're not part of—to clamor for taxing the rich when you're poor or disbanding sororities when you're unpopular. What gives a low-follower lurker the right to say whether character counts should exist?
The truth is that social media works for some people. Journalists find sources. Writers write. Activists organize. Comedians joke. Advertisers sell me things I actually like, dresses and soft eco-friendly tennis shoes. Some people say they find community there, actual connection and comfort. As a lurker, I haven't found anything like that, but that might be because I'm not trying hard enough. I have no "internet friends," only flesh-and-blood ones that sometimes go on the Internet. I like them better in person. I like me better in person.
But being a lurker is not all bad. I find recipes and reading material. I chuckle at parodies. I watch the lives of former classmates and colleagues and moved-away neighbors, people I really do care about but am not intimate enough with to contact directly. Perhaps it would be better to let those relationships fall away altogether, as they would have in a bygone era. But if I don't have to, then why? Conversations and clips and events and laments pass by, and sometimes it's exciting to see all of that color and sound, history and culture: clips of songs from middle school, throwbacks to early 2000s school lunches, dispatches from places I've never been, recommended material, endless references, looping discourse. We all exist inside of it together, even as we watch it happen alone.
Someday I might get the platforms to cooperate with me, to offer up fame and fortune. And then I might change my tune. Maybe the problem of my obsolescence isn't entirely intractable, and perhaps that's partially why I stay: for the chance of this new American dream to yet arrive. In the meantime, there's a fear of missing out on others' success, even if seeing it often makes me miserable. Better to know than to live in happy ignorance!
Perhaps instead of getting off, or being so very on, there's a way to lurk . . . better. I think all the time about a passage in Jenny Odell's wonderful book How to Do Nothing: Resisting the Attention Economy, in which she wonders how we might conceive of social media as a limited tool instead of an interface designed to keep us scrolling as long as possible. What if we used the platforms like we once used a landline phone? As a child I didn't pick up the receiver just to listen to the dial tone, just to pass the time. I dialed a number, spoke to a friend, and then hung up, placed the phone in its cradle, and walked away. Odell suggests less-addictive interfaces and a revenue structure not dependent on captured attention.
The platforms may never change. But maybe I can. I read about various cleanses and fasts and hacks, deleting the apps and going outside and putting your phone in another room and changing the screen to gray. I've tried this, setting limits, giving myself rules and regulations. But the maintenance of those rules, the extremity of them, also ends up giving the platforms too much power: turning them into bogeymen, terrible temptations over which I have no agency.
I don't need to double down and build my brand. I don't want to. But neither do I need abstinence—at which, as a media worker, I would inevitably fail anyway. Instead, I hope to lurk better, lurk like a scientist or anthropologist or philosopher—observing what's happening, discovering new things, assessing what there is to delight in or question, watching culture take shape. And then logging off. I want to treat social media like an interesting-but-at-extremes dangerous thing rather than purely good or evil. Difficult, but perhaps still possible. Perhaps possible especially for the lurker, someone who's invested but not sold out, who recognizes that the platforms are here to stay but isn't sure quite how, and in what form.
Remember, I tell myself as I scroll, eyes flicking over bits of language and movement: It all goes dark eventually. All of our concerns and conversations are here but then gone at the click of a button. When the phone is turned off, even the ads go silent. All the power of marketing budgets remains no match for an index finger, a mind directed elsewhere. There's no scent, no taste, no feel, no vibration in the floorboards at a live show, no sudden storm, no actual chains to escape from—which you might say is insidious: They manage to get us anyway. But maybe, just maybe, it's also empowering. Even in the most elaborate conceptions of what the internet will soon be like we know that some sensations can't be faked. Our mind can't actually be controlled. There is no chip in there. Who cares if I lurk? The rules are new. The rules don't exist. I try not to take it so seriously. I watch. I listen. I wait to see what will happen next.
Kate Lucky is a writer living in the Bay Area. She is an editor at Christianity Today.