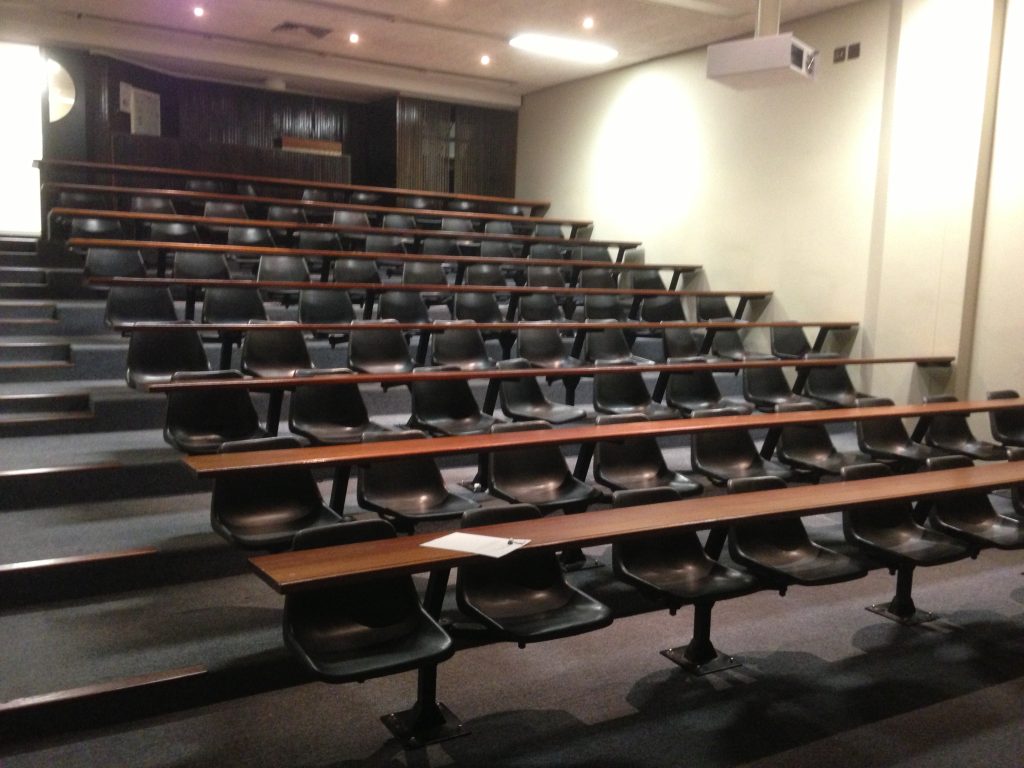 Is college still the ticket to the middle class? In last month's NYT podcast, Paul Tough challenged or, at least, nuanced this argument, noting the burden of college debt in negating earnings, even while arguing towards the end of the podcast that there are simply not enough jobs available in today's economy for those who do not go to college. Gallup's economist Jonathan T. Rothwell challenged the methodology in the study Tough cited: "I was skeptical after seeing a Fed paper claiming that there are no longer any wealth benefits for attending college (cited by Paul Tough in the NYT). I now see how they got their incorrect result. They assumed constant age-effects over time. I cut the data by age-group (rather than birth cohort); the wealth premium is large and growing once you hit 40."
This is good news for college students and their parents: their investment of time and financial resources is likely to pay off in the long run. And yet, there remains an important category that is usually only mentioned in passing in these studies: those who begin college but never graduate. They are known in polls and demographic forms as people who have "some college." This time of the semester, right after the midterm exams, is a good time to talk about them, because (my previous experience shows) this is when dropping out begins for some new freshmen–or, even, upper classmen.
They're not just high-school graduates. And yet, they are not college graduates. Rather, they are the secret third thing that is the worst-off of all: often, they started college, taking out sizeable loans for possibly several years. Yet for whatever reason, they were never able to graduate. As a result, they are worse off at the end than when they had started: they cannot get the higher-paying jobs to which a college degree would have opened doors, yet they have amassed student loans possibly as high as those of their college-degree-holding peers—loans that, in the worst cases, they will spend the rest of their lives trying to pay off while working for a minimum wage. In his detailed analysis of these students' economic plight, Daniel K. Williams eloquently argued that this is a "crisis we must address."
Pew Research Center's report from April 2022 stated that "only 62% of students who start a degree or certificate program finish their program within six years." In other words, nearly 4 in every 10 students who begin college or a certificate program (e.g., one offered through a community college) finish it within six years. From my experience of teaching in a regional comprehensive state university, I can note that things are, in fact, much worse in second and third-tier state institutions.
While a typical college BA or BS program is designed to be a four-year degree, 14% of the students at my previous institution completed the degree in four years. And no, this is far from the worst. Some public state universities have a four-year completion rate under 10%. As for the six-year graduation rate, at my previous institution it currently sits at 44%.
There is a reason Pew Research Center and other surveys talk about the six-year graduation rate: studies repeatedly show that students who do not finish their BA degree in six years will never finish their degree. They will become part of that dreaded "some college" statistic. Indeed, at my previous institution, while the six-year graduation rate is 44%, the eight-year graduation rate is 46%.
How and why does this happen? Dan's essay explains a number of factors, but I would like to add one more that, I think, has made the situation even worse: the shift to online learning, which eliminated any in-person interactions between faculty and students, and between students with each other. Once my former institution began moving more heavily online a few years ago to meet student demand, many of the overworked students who were already likely to miss class because of work or family obligations, became even less engaged in their classes. They seemed more anxious, disconnected, and more likely to give up. And this was well before Covid.
I began recommending that students provide me with their cell phone number at the beginning of the semester, so I could start making weekly calls or texts to check on those who missed assignments. While this helped some students, others were simply too overscheduled and overwhelmed to complete basic self-care tasks, much less continue progressing towards their degrees. A number of phone calls involved me listening to a stressed-out student in tears, followed by my referral of the student to Counseling Services. Too often, however, Counseling Services were too booked to help.
What seemed clear to me, at least, from the "on the ground" perspective in teaching at a medium-sized regional public institution where over half the students were first-generation college, is that the students needed a lot more support than the institution could provide. At the same time, the size of the institution made too many of the students feel lost in the crowd–assuming they ever even made it on campus, out of the virtual realm. Looking again at the Pew study from 2022, what is striking is the difference between types of institutions and their graduation rates. Some types of institutions simply have much higher drop-out rates, contributing to this woeful statistic of people with "some college" but nothing to show for it but student loans.
So, again, the national six-year graduation rate is 62%. But this averages out students in all the different categories of colleges: public four-year, private non-profit four-year, private for-profit four-year, and public two-year. You know what category leads the way for the highest six-year completion rate? Private non-profit four-year—meaning, mostly, private liberal arts colleges! Their six-year graduation rate is 78.3%.
Takeaway? Really, the longer I live, the more I see that you really do get what you pay for. Yes, private colleges are much pricier than public state universities, like the one where I taught. But what does this money buy you? First and foremost, smaller class sizes and individualized attention from professors, who can (and are expected to) invest in their students much more heavily than faculty in larger institutions with larger class sizes are able. Second, smaller liberal arts colleges are structured to emphasize residential experience with academics as the student's chief responsibility. There is no option to enroll in all-online classes, spend all of one's time working off-campus, and fail out semester after semester. Student support services are much stronger as well. When I participated in a department review of a History department in a small Christian college last spring, I was impressed to hear from the student support staff about the proactive work they were doing to keep up with increased student need for support.
Think of it in terms of scale: as with most things, scaling up sacrifices quality while slashing costs. This is what the concept of economies of scale is based on. Teaching more students requires by necessity devoting less time to each. If I am teaching a class of 90 students (as I have done) or even 200 students (as I have also done), there is no way for me to have a lengthy conversation with each student on a regular basis, get to know each student, notice when someone needs extra care. Teaching more students cheaply—as larger universities usually do—requires also spending fewer resources on each student, and this extends beyond just the faculty-student ratio. But in smaller institutions, the delicate balance involves working with a different concept of economies of scale—setting smaller course caps with an eye towards encouraging active learning and student flourishing. Student care is a more involved part of the professor's job. We should note, by the way, that faculty at both large public and small private institutions have been over-extended and overwhelmed over the past few years, but this is a story for another time.
Do some students still drop out from smaller private colleges? Yes, slightly over 1 in 5 do (assuming the six-year graduation rate reflects this accurately). This is still astoundingly high. And yet, it is considerably lower than the 54% at my former institution who still hadn't graduated by the 8-year mark, or the 31% national average drop-out rate for four-year public institutions (the latter is based on 6-year graduation mark, so it may be slightly lower, but not significantly–since, again, the 8-year graduation rates are only marginally better than 6-year).
And so, while I would encourage states to invest more in public institutions, which do serve the vast majority of college students in the U.S. and are, therefore, vital for supporting the American democracy, I would also note to prospective students and their parents that yes, you really do get what you pay for. Smaller colleges are equipped to provide the higher levels of academic and other support that so many students need. Getting a college degree is expensive—but getting just "some college" and then dropping out to live with debt but no degree is the most uselessly expensive investment of all.