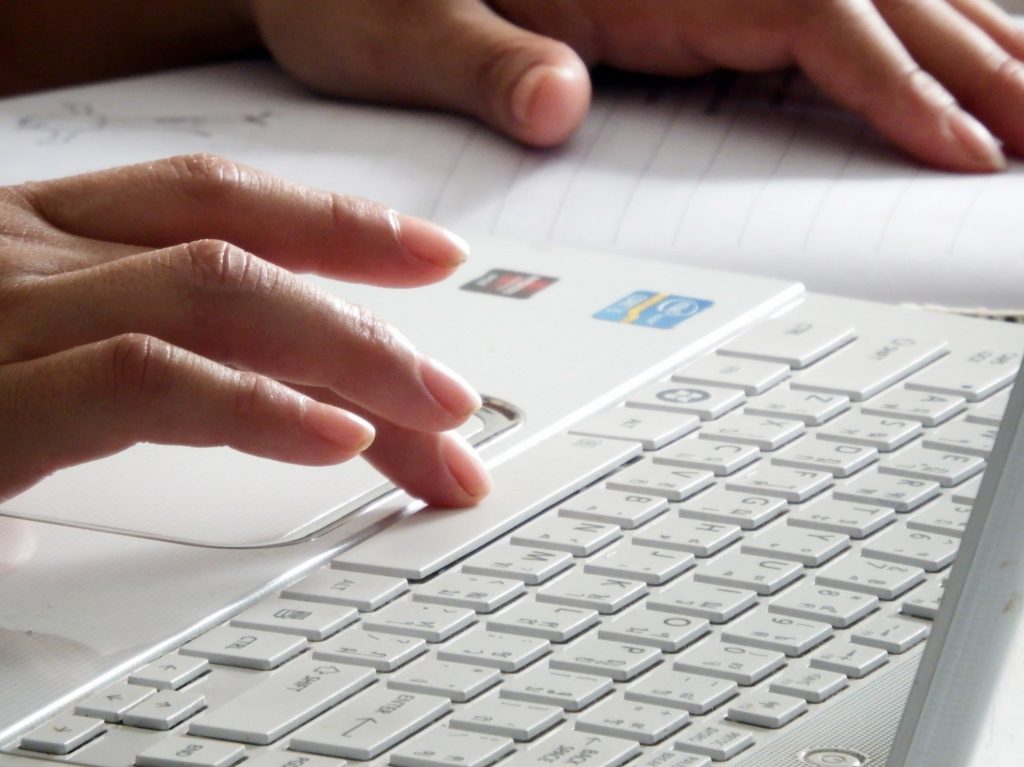 This past July, I posted here at the Arena about the challenges of finding a way to unplug from the internet and devices regularly without having to pay the price of answering approximately one million e-mails, messages, and more once the break is over.
I've been unplugging every weekend now for three full months (I had begun in June) and I am here today to report that it has not only been worthwhile, but has also had unexpected, dare I say even life-altering effects in my little world.
The main effects have been three:
It woke me up.
It changed my family life.
It robbed me of my hiding place.
They are all good, even the last. Let us examine them one at a time.
1. It woke me up.
All of us spend hours at a time off of devices, even if just while asleep. Many of us spend an hour here or there, or even longer, on most days. Many families have no-cell-phone during dinner rules, or other ways of limiting their usage throughout the day.
I thought that because I did this – because I didn't use my cell phone at the park while my kids were playing or when having coffee with a friend – that I knew what it was like to be without a device.
I was wrong. Being off of these devices for two days is a completely different experience. In the first weeks of this, Saturday was spent anxious, uncomfortable, and trying to figure out things to do. But then, on Sunday, I would wake up and it was like I was living in a completely different self. I could just sit and think if I wanted to. I could read books to the kids and not be trying to get to the next "work thing."
I felt like I used to when I was ten, or twelve, and walking about or sitting about, just thinking of things.
I thought that that feeling came from being twelve, but it didn't. It came from being unplugged.
It's hard to describe it, but it's like I've awoken to a self that I no longer thought was there. I had no idea this would happen. I woke up.
2. It changed my family life.
My family now hugs more and laughs more.
This alone is worth chucking the phone out the window for two days per week.
As parents of four beautiful kids, my husband Chris and I have consistently lamented that we just plain don't have the time to give them the one-on-one attention that we would like to.
Guess what? We do have time on the weekends. We just were giving it to our computers instead.
Ouch.
Like me, Chris has also done a lot of thinking and planning lately and has recently implemented a "no computer on the weekends" rule for himself; since he works at the college campus where he teaches from 8 to 5 each day, he is also restricting his computer use to those hours on weekdays.
So far, so good. This past weekend, he looked over at me and said, "This is why we're giving up the computers. So that I can take our daughter to the park and teach her how to serve a volleyball, and so that you can take our son to his favorite bakery for a treat 'just because.'" Yes, and so that we can sit down and read the Wind and the Willows together in the evenings instead of doing more work, and more work, and more work.
And now that we are giving our family this increased recreational time together, I have noticed a change in my children, too. They are coming to us more. They seek us out more often and for more things and with more vulnerability and are telling us, "It's so nice to go on this walk just me and you, Mom" and "Mom! I can't believe you made brownies at 9 p.m. just so we could eat them out of the pan with a spoon! You are the best ever!"
Don't get me wrong: we have always been a close, honest, and affectionate family, I hope, and we have always devoted a great deal of time to our children. But if you can decrease the number of times you look into a computer's eyes and instead look into your children's, good things happen.
3. It robbed me of my hiding place.
Frequent Current readers may be aware that I have my fair share of tragedy in my past, most of it connected to the sudden death of my mother during my childhood. It is the sort of thing that doesn't ever really go away. And I know I'm not the only one to face such troubles.
But boy, the internet sure helps me avoid dealing with them! What a spectacular hiding place it is! Whenever I'm cast into the depths of a pit of grief-induced despair or even just a shallow ditch of everyday anxiety, why, I don't need to turn to my husband or a friend or prayer – no, I can just hop onto the internet and distract myself from all that pain, lickety-split!
I hope the problem with this is obvious: you cannot heal a wound by ignoring it. If a wound is infected, it has to be cleaned before it will heal; and if you do not clean it, it will get worse. No number of band-aids can do what the Great Surgeon will do if you are willing to undergo the necessary pain.
Stripped of my devices for more than 48 hours each weekend, I can no longer effectively hide from this surgery. So although I may blitz my way through the week, every weekend I must stop and face whatever murky miasma has been lurking at the edges of my heart that week, ask the pain what it is trying to tell me, and trust in the words of the Psalmist as I let in the light:
I bless the Lord, who gives me counsel;
in the night also my heart instructs me.
I keep the Lord always before me;
because he is at my right hand, I shall not be moved.
And what's more, I must turn for help as I go through this to the flesh-and-blood people beside me, binding us closer together all the while.
It is altogether a good thing to be so robbed of my hiding place, and by the end of even a difficult weekend, I usually have come to a place of peace and joy:
Therefore my heart is glad, and my soul rejoices;
my body also rests secure.
Bonus: It has not hampered my work.
Homeschooling has slowed my work. Yes, I am writing a little bit less than I was before – but it's not because I don't have time to write due to unplugging. It is because I am a full-time teacher here in our split-level full of kids. So it is as it should be.
It turns out that the world wide web, however, will in fact keep on spinning over the weekend even without the Doctors Lane watching over it. But our home and family will not go on well without us, so these are where we are now choosing to focus our weekend attention.
And in fact, the avalanche of e-mails that awaits me each Monday morning has also decreased. Fewer people now e-mail me over the weekend or send me messages, and as a result, I can work through most of what has accumulated with a concerted burst of energy in the couple of hours before my kids are up on Monday morning. Yes, it's a bit hectic and it does mean Chris does most of the morning chores that day; but it is also kind of fun. I never feel as delightfully in-demand as I do at 6 a.m. on Monday morning.
Still, I admit that I do experience anxiety during the week about "when I will get things done." But I have found more time during the day than I had anticipated to write, read, correspond, and edit. This still needs some tweaking – I don't like the way I dive for the computer whenever I have a free moment during our school mornings, for example – but this is a matter of balancing things out, not starting from scratch, fortunately. Last year I was better about staying off the computer during "school," but this year's rhythm may be different.
Overall, I think I can offer a good report on my unplugged weekends policy so far, good enough that Chris and I are convinced that we should keep going. A handful of friends and acquaintances have also taken on the challenge of unplugged weekends, too, and have written me to let me know.
So whether or not it's a good fit for any given person, the unplugged-weekend approach does seem worth trying. Of course, you might need to adjust the rules somewhat; or perhaps you think you can't do it at all. This is understandable. We all lead different lives, and as I wrote in my first essay on the matter, regular unplugging comes with risk.
But maybe it is a risk worth taking.