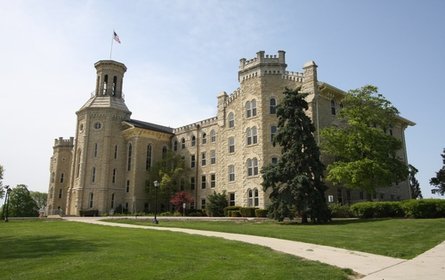 A Wheaton College task force has released a 122-page historical report on race relations at the evangelical institution. Read it here.
Here is Daniel Silliman and Kate Shellnut at Christianity Today:
Though the flagship evangelical institution was founded by abolitionists, over the next century and a half it turned away from concerns about racial equality. Even when the school's leadership knew what was right, they frequently lacked the courage to "take a more vocal role in opposing widespread forms of racism and white supremacy," the report says, and too often "chose to stay silent, equivocate, or do nothing" about racial injustice.
"We cannot be healed and cannot be reconciled unless and until we repent," the task force concluded at the end of an 18-month study. "These sins constituted a failure of Christian love; denied the dignity of people made in the image of God; created deep and painful barriers between Christian brothers and sisters; tarnished our witness to the gospel; and prevented us from displaying more fully the beautiful diversity of God's kingdom."
President Philip Ryken told CT he believes the report is important and he's glad the college will be making it publicly available.
Read the rest here.
Some findings:
The report is thorough, covering the period from 1860 to 2000. It is well done.
Wheaton and former University of Washington historian Tracy McKenzie served on the committee. As far as I can tell, he was the only historian.
The report acknowledges that Wheaton College was founded on Potawatomi land.
Wheaton College extension campuses in Wisconsin (Ojibwe) and South Dakota (Lakota) were also owned by native Americans.
Wheaton College was founded in 1853 by abolitionists. Its first president, Jonathan Blanchard, "brought impeccable credentials" to the school.
Students of color graduated from Wheaton under Blanchard's presidency.
Following the passing of the 13th Amendment ending slavery in the United States, Jonathan Blanchard "never matched his earlier zeal for the abolition of slavery with a commensurate zeal for the promotion of racial equality." Neither he nor his successor, his son Charles, promoted racial integration.
In the first 60 or so years, the number of Black students attending Wheaton "was rarely above two or three."
After 1920, the campus "had become unwelcoming, if not openly hostile, to students of color." There are documented cases in which white students refused to live with, or eat beside, Black students.
During the presidency of Oliver J. Buswell (1926 to 1940), Wheaton "quietly implemented an admissions practice that systematically precluded Black applicants from matriculating at Wheaton."
During the presidency of V. Raymond Edman (1940-1965), Black students began to return to Wheaton.
During World War II, Wheaton received a "temporary influx" of Japanese and Japanese American students who would have otherwise been sent to Japanese internment camps.
In 1960, Edman "squashed" a report by the Anthropology and Sociology Department that rejected "a scientific basis for racial difference," called on white evangelicals to repent of racial discrimination, and envisioned Wheaton as a leader on issues of racial reconcilition in the Christian college world. The report also called for the hiring of a Black faculty member and the lifting of unofficial restrictions on interracial dating and marriage.
In 1965, under the leadership of president Hudson Armerding (1965-1982), an NAACP chapter was formed at Wheaton.
The college was "divided on the merits of the Civil Rights Movement's recognized leader, Dr. Martin Luther King Jr."
Many college alumni were outraged in 1968 when Armerdring allowed Wheaton's Edman Chapel to be used for an ecumenical memorial service honoring the recently assassinated Martin Luther King. But "while trying to respond to growing demands on campus for greater attention to issues of racial justice," Armerding "was also determined to reassure suspicious College constituents who viewed aspects of civil rights activism as incompatible with Christian orthodoxy."
During the 1980s, Wheaton created programs to attract poor and minority students, established an office of minority affairs, and formed ethnicity-specific student groups. At the same time, it struggled to diversify its faculty.
The task force concludes that the study of the past can lead to "celebration," "lament," and "repentance." That sounds about right. This is an important document for Christian higher education and evangelicalism more broadly.
Again, you can read the report here.