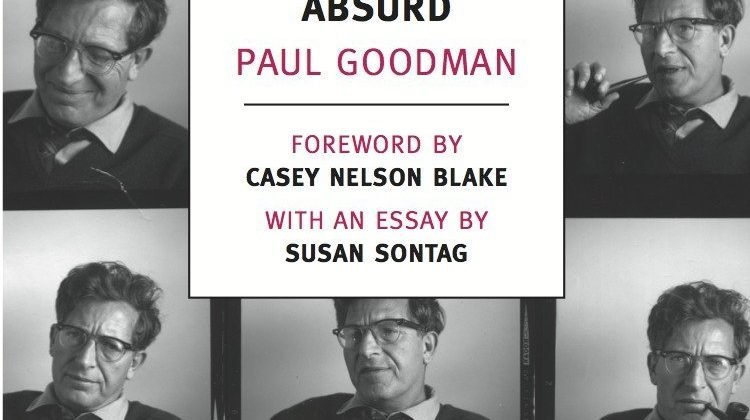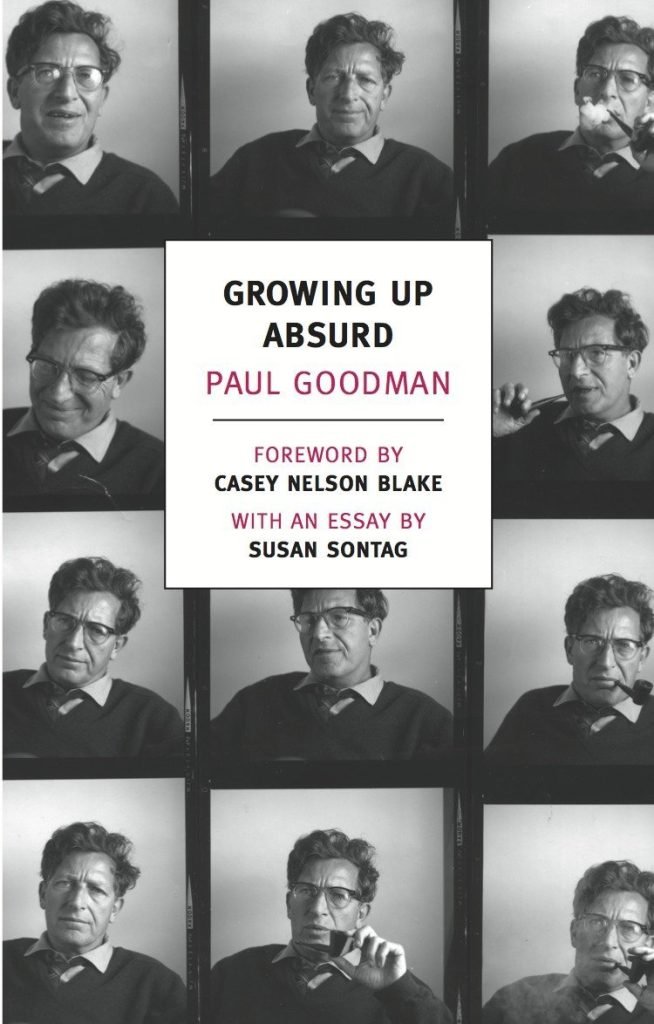 This is the last in a series of three articles based on Growing Up Absurd, a 1960 classic of cultural criticism by Paul Goodman (here are Part I and Part II). While not all the book would have been written today, quite a bit could have been. One topic that remains relevant is Goodman's concern about increasing ineptitude in the American public. Goodman writes: "ineptitude, not knowing how; the situation in which, even if they know their aims, children don't know the means or can't manage the means. I propose that in this respect our present system is uniquely bad and getting worse. For ironically, just in our times, when science and technology are so advanced, this factor of ineptitude also increases, and children become practically more stupid."
In this era little seems to have changed. Goodman writes:
People use machines that they do not understand and cannot repair. For instance, the electric motors: one cannot imagine anything more beautiful and educative than such motors, yet there may be three or four in a house, cased and out of sight; and when they blow they are taken away to be repaired. Their influence is then retarding, for what the child sees is that competence does not exist in ordinary people, but in the system of interlocking specialties. This is unavailable to the child, it is too abstract. Children go shopping with Mama; but supermarket shopping for cellophane packages is less knowledgeable and bargainable than the older shopping, as well as providing tasteless Texas fruit and vegetables bred for nonperishability and appearance rather than for eating. Cooking is more prefabricated. Few clothes are sewn. Fire and heat are not made. Among poor people there used to be more sweated domestic industry, which didn't do the adults any good but taught something to small children. Now, on the contrary, the man and perhaps the woman of the house work in distant offices and factories, increasingly on parts and processes that don't mean anything to a child. Shop talk will be, almost invariably, griping about interpersonal relations. If the kid has less confidence that he can make or fix anything, his parents can't either; and what they do work at is beyond his grasp.
If anything, these problems are getting more severe, as Goodman worried. Cars are more incomprehensible for the average adult in 2023 than they were in 1963. The electronics have continued to advance. And now you can barely operate things like the radio by muscle memory. Screens continue to colonize cars, despite the dangers. Goodman thought cooking was prefabricated in 1960, but that was before fully cooked meals were frequently delivered to your door or meal kits came with the mail. Thanks to the air fryer, a whole generation won't even know how to safely use a regular fryer.
The ineptitude that troubled Goodman was not just about things. It included confusion about how the world works. Goodman believed that "the city, under inevitable modern conditions, can no longer be dealt with practically by children." That point is certainly debatable, but no doubt there are plenty of landscapes children cannot easily navigate, if only because they do not have a car or are not allowed to exist outside direct adult supervision. Even adults can easily struggle to navigate the modern environment. You have confusing tax forms, all the documents to bring to the DMV, a million passwords for your phone and utilities, all the different apps just to park on a city street.
Goodman believed also that "the social environment too is baffling and produces ineptitude and loss of the sense of causality." Young people who feel they cannot navigate society's rules, which seem confusing and arbitrary, are left without many constructive alternatives. We all know that social anxiety is on the rise today. Yet it also seems true that struggling to figure out society and our place in it is just part of growing up and is not always easier when options are fewer and roles are more defined. Being fifteen is a challenge in any era. There are just stages when we are too old to be fully content under the guidance of our parents but too young to make a go of it on our own.
And Goodman worried about what we might call general ineptitude. He wrote that "growing youths are idle and vocationally useless, and often economically desperate; and the schools, on the contrary, become apprentice-training paid for by public money." In his time, middle class children often found jobs more easily than those who were at risk of dropping out of society or becoming delinquent. There were not enough jobs to help young people become productive and to grow up into adulthood. Youth unemployment is still a big problem for social mobility. It also slows down the maturation process, because it makes youth more financially dependent on their parents. Teens with jobs can learn more responsibility and develop more independence. If you're looking for anecdotal evidence, ask around about how many teenagers you know (or college students) have had regular jobs. You might be surprised. You might also wonder how those young people will handle the demands of work when they don't first meet them until so late in life.
Well, what can we say about all of this? The continuing relevance of so much of Growing Up Absurd makes it a good read today. Yet the continuing issue of American ineptitude doesn't seem very good. We've been hearing about it for some time now and we've had some good books on fighting it, like Shopclass as Soulcraft. There are dads who make YouTube videos to teach people how to be more handy. Patagonia wants to teach you how to do gear and clothing repairs. Probably many people have picked up a few things from the dozens of renovation shows on tv. But, on the whole, we've opted as a society not to do much about our inabilities.
Most of the time, an essay on American ineptitude ends with a call for the return of shop class or the reintroduction of practical skills in high school curriculum. But, the problem is not just for those who are "growing up." Many of the grownups could use shop class. So, why don't we start with ourselves? It might make life seem a little more manageable for the younger people around us.