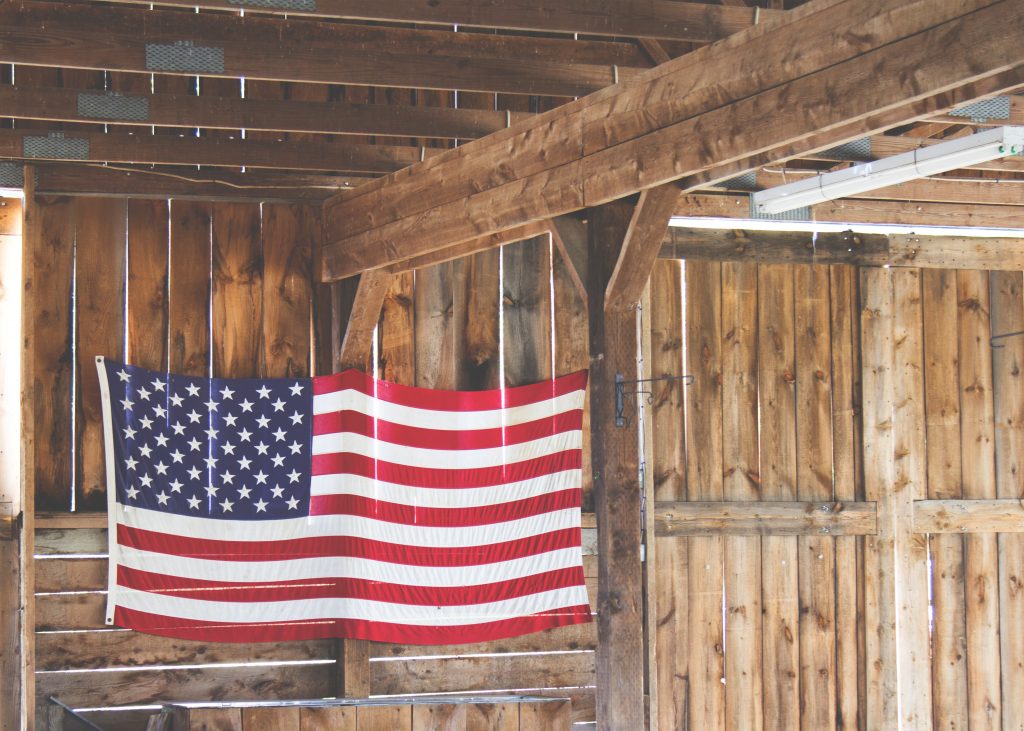 This is part II of a three-part series of reflections on Paul Goodman's 1960 bestseller Growing Up Absurd. If you have missed part I, you can read it here.
A chief argument of Growing Up Absurd is that the United States, and adult life in it, has become a rat race. Goodman writes: "So imagine as a model of our Organized Society: An apparently closed room in which there is a large rat race as the dominant center of attention." We grow up without much fun or exploration of self, we get meaningless jobs, we try to keep up with society's rules, and then we fade to black. We lack vital opportunities for work, for self-discovery, for meaningful ways of shaping the world around us. It's a bit bleak, but Goodman also believed that "one has the persistent thought that if ten thousand people in all walks of life will stand up on their two feet and talk out and insist, we shall get back our country."
Among the many themes in Growing Up Absurd is the suggestion that we need a renewed patriotism. Growing Up Absurd came out in 1960, deep in the Cold War, so Goodman wasn't writing about a renewed defense of the American way or a renewed confidence in the Western world or Judeo-Christian tradition. He was surrounded by that kind of rhetoric. "In our century, the patriotic rhetoric began to be unbelievable—not by accident, for foreign wars (1898 and 1917) are incompatible with recent rhetoric. In recent decades there has been almost a surcease of such speech. Even references to the American Way, free enterprise, high production, and the economy of abundance have finally died out, because they call up the idea of tail fins and TV commercials. Highbrow journalists mention the American Way with scorn."
The American Way had become a slogan, a subject that seemed trite because it was so frequently referenced. And, Goodman wrote, "equal to our businessmen, our government and public spokesmen have a knack for debasing the noble and making the excellent trivial. The current disease is to make Cold War capital out of everything, no matter what. We cannot dedicate a building of Frank Lloyd Wright's in New York without our Ambassador to the United Nations pointing out that such an architect could not have flourished in Russia. This is tasteless; the matter becomes serious when our freedoms are involved." The Cold War had become an omnipresent rhetorical device, not a reality to be addressed.
2023 America is not impossibly far from Growing Up Absurd on this topic. The American Way is still an effective marketing gimmick. It works for trucks, t-shirts, sunglasses, shorts, whatever you want. I myself own plenty of things that are flag-themed, such as these delightful shades. The people who say 'Merica are often promoting the kind of tail fin patriotism that Goodman found so hollow. But many Americans love Toby Keith-style country music and want to order their coffee beans from Black Rifle Coffee Company. As for turning every Frank Lloyd Wright building into an argument against Russia, we have something of the—everything is about our weakness and our opponents' strength. There are plenty of pundits who spend a lot of time turning everything into a reason why we wouldn't win a war against Russia, or China, or whoever. Military readiness is a political talking point, not something we'd contribute to improving.
At the same time, we might argue that some of our major domestic cultural conflicts are based on contesting that tail fin patriotism and constant Cold War posturing. For all the people who wear American flag shorts, there are the others, who believe that there is perhaps nothing awesome about America. And there are plenty who think America is awesome in some ways, but different groups dispute which ways. We can see this divide in this division between so-called country and Americana music (and Nashville) today. Both camps love America, but different aspects of it. Both camps worry about America, for different reasons. We may have as many people unhappy about Black Rifle Coffee Company as we have enthusiastically buying from it. Paul Goodman wanted more people to challenge the American Way as a marketing gimmick or undisputed cultural formula. In our era, we dispute which way is the American Way or whither it should go.
What was the renewed patriotism that Paul Goodman wanted us to pursue? It was neither of the options we are presented in the current culture wars. Goodman was writing about a sense of meaningful belonging and genuine engagement with the country. He was writing about things like more, truer self-governance. He believed, "the fault is not with democracy, but that we have failed to have enough of it. For instance, if our emphasis had been on perfecting the town meeting and the neighborhood commune, there would not be ignorant electors and they would choose great officers. If people had the opportunity to initiate community actions, they would be political; they would know that finally the way to accomplish something great is to get together with the like-minded and directly do it." It takes more than talking points to achieve that kind of patriotism. It requires engaging the patria, it requires developing practices.
In Growing Up Absurd, Goodman makes the case that we need to give people a good cause. We need to make the country a good cause. Two lines about this in the book are very resonant today: "Many of the best Americans have a strong sense of philanthropic and local community zeal, yet it would seem odd for somebody nowadays to put himself to a big and hard task just to serve his country, to make her better, and be proud of that. Young people aspire mightily to appearances on televisions and other kinds of notoriety, but I doubt that many now think of being honored by a statue in the park and winning 'immortal' fame, the fame of big culture." Even the people who are upset about tearing down statues do a pretty good job of tearing down public servants in their casual talk. Who would aspire to serve the country—not just try to direct it—in these circumstances?
We want the next generation to enrich the country, but we aren't giving them much to be excited about. Goodman believed that "with the young, honor is more important than tactics or even than prudence. Leaders of youth must be knightly—a grisly identity, but there it is." Even apart from the hyper-partisan talk, the way normal people talk about public service is anything but encouraging. Plenty of people joke that all politicians are crooks. Who wants to go into government service when everyone believes that bureaucracy is filled with inept idiots? Who wants to serve in the military or CIA when all of our movies seem to demonstrate that higher ups are manipulating the system for personal ends—Jack Ryan or The Terminal List or whatever you like? Who wants to serve in state or local government when no one seems to value those elections? Dominance in the private sector is lauded, there are no laurels for public service.
And, if we want to make this a better country, how far are we willing to go. Writing in 1960, Goodman asked, "we have to ask ourselves how deep we wish to go in the attack on crime. Are we willing, for example, to sacrifice many of our material satisfactions or to give up our racial prejudices?" He wondered if we would "make good education at whatever cost." Will we commit to programs to improve the country? An immediate objection will be that existing programs and funds don't fix problems. Well, are we willing to find programs and plans that do make improvements and then support them?
Goodman had his own vision for an ideal society. He wanted one in which: "a premium is placed on technical improvement and on the engineering style of functional simplicity and clarity. Where the community is planned as a whole, with an organic integration of work, living, and play. Where buildings have the variety of their real functions with the uniformity of the prevailing technology. Where a lot of money is spent on public goods. Where workers are technically educated and have a say in management. Where no one drops out of society and there is an easy mobility of classes. Where production is primarily for use. Where social groups are laboratories for solving their own problems experimentally. Where democracy begins in the town meeting, and a man seeks office only because he has a program. Where regional variety is encouraged and there is pride in the Republic. And young men are free of conscription. Where all feel themselves citizens of the universal Republic of Reason. Where it is the policy to give an adequate voice to the unusual and unpopular opinion, and to give a trial and a market to new enterprise. Where people are not afraid to make friends. Where races are factually equal. Where vocation is sought out and cultivated as God-given capacity, to be conserved and embellished, and where the church is the spirit of its congregation. Where ordinary experience is habitually scientifically assayed by the average man. Where it is felt that the suggestion of reason is practical. And speech leads to the corresponding action. Where the popular culture is a daring and passionate culture. Where children can make themselves useful and earn their own money. Where their sexuality is taken for granted. Where the community carries on its important adult business and the children fall in at their own pace. And where education is concerned with fostering human powers as they develop in the growing child."
Goodman's vision may very well not be the actual ideal society, but growing up in America will continue to be absurd if we do not develop some ideal to work toward. We need a sense of belonging and contributing in America that is about more than loving or hating certain products or singers or holidays. A big step in that direction is more direct engagement with self-governance. And we can do more to acknowledge the honor in serving the country, be it on the local or national scale.