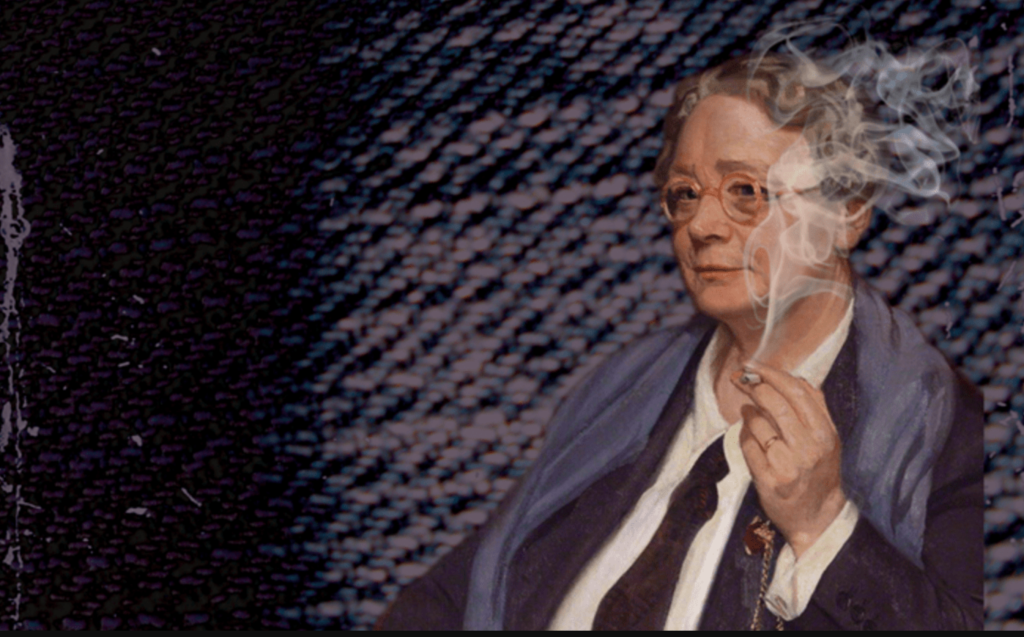 What can Dorothy Sayers teach us about intellectual work in a celebrity-driven culture?
As part of my teaching load at Messiah University I am often assigned a section or two of a required first-year course titled Created and Called for Community. It is a writing course that introduces students to Messiah's vision of higher education and the Christian liberal arts in general. In addition to a host of biblical texts, we read authors such as John Henry Newman, James Weldon Johnson, J.R.R. Tolkien, Ernest Boyer, Alice Walker, Stanley Hauerwas, Jerry Sittser, Augustine, Martin Luther King Jr. Robert Frost, Plato, Desmond Tutu, and Albert Schweitzer. The course is divided into three units: Creation, Community, and Vocation. It's a fun course to teach.
During the Vocation unit we discuss Dorothy Sayers's 1942 essay "Why Work?" Sayers offers an understanding of work that transcends the demands of consumer capitalism, personal ambition, and social activism. Such an approach is best summed up in her proposition that "the worker's first duty is to serve the work." She adds: "The popular catchphrase of today is that it is everybody's duty to serve the community . . . [but] there is, in fact, a paradox about working to serve the community, and it is this: that to aim directly at serving the community is to falsify the work; the only way to serve the community is to forget the community and serve the work."
What might "serving the work" look like for the twenty-first century writer, scholar, or intellectual?
In a recent piece at Current Affairs, editor Nathan Robinson laments that much of his political writing and thinking of late "is determined by whatever happens to pop into my Twitter feed." Robinson wants to take a "step back from whatever is barraging us and think about what matters, and what doesn't." Indeed, when one's work is merely reactive, its quality will inevitably suffer. As a blogger, I think I understand this better than most. If the goal of writing is to provide seemingly endless content in the hope of changing the world or advancing this or that political or cultural agenda, the ends of the work can easily overwhelm the work itself. Sayers puts it this way: "You cannot do good work if you take your mind off the work to see how the community is taking it—any more than you can make a good drive from the tee if you take your eye off the ball. . . . If your heart is not wholly in the work, the work will not be good—and work that is not good services neither God nor the community; it only serves mammon."
Sadly, in today's social media and online writing culture we see a lot of sloppy, half-baked, poorly-written work that attracts eyeballs because it advances the right (or wrong) agenda.
Sayers's call to "serve the work" might also provide a useful antidote to the platform-driven celebrity culture that dominates church and society today. When writers do intellectual work to get more views, likes, and retweets they start to believe that they have what Sayers calls a "claim on the community." They will start to use their platforms "to bargain for reward, to angle for applause, and to harbor a grievance" if they are "not appreciated." Some might even marshal their Twitter mobs against those who challenge their claims to authority, see the world differently, or hurt their feelings. But such an approach, according to Sayers, does not comport with good work. "If your mind is set upon serving the work," she writes, "then you know you have nothing to look for; the only reward the work can give you is the satisfaction of beholding its perfection. The work takes all and gives nothing but itself; and to serve the work is a labor of pure love."
Some intellectuals, scholars, and pundits who cater to "public demand" might win the praise of those in their internet silos, but in the end future historians will view their work—if they even notice it—as little more than a passing fad. Sayers reminds us that "public demand is a changeable thing. Nine-tenths of the bad plays put on in theaters owe their badness to the fact that the playwright has aimed at pleasing the audience, instead of at producing a good and satisfactory play."
In a stinging criticism of the shallowness of mid-twentieth-century Western culture, Sayers writes: "We are coming to the end of an era of civilization which began by pandering to public demand, and ended by frantically trying to create public demand for an output so false and meaningless that even a doped public revolted from the trash offered to it and plunged into war rather than swallow any more of it."
Sayers was a great thinker and writer, but she was no prophet. While World War II may have distracted us for a moment, today we swallow such trash in super-sized portions. And we seem to have lost our gag reflex.
John Fea is Executive Editor of Current