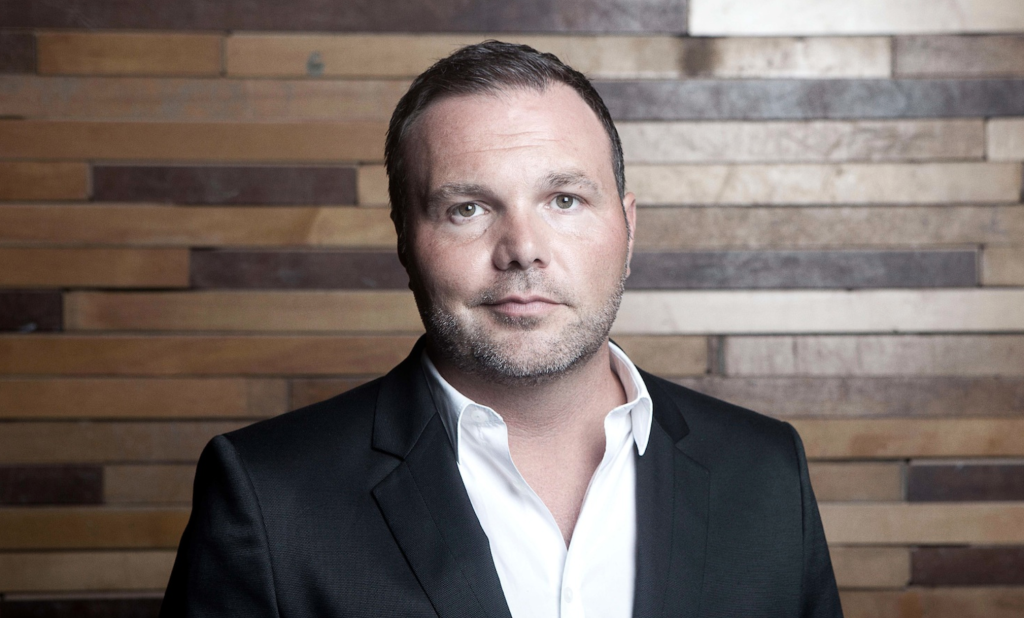 Katelyn Beaty's book makes this much clear: It's a codependent love
Celebrities for Jesus: How Personas, Platforms, and Profits are Hurting the Church by Katelyn Beaty. Brazos Press, 2022. 193 pp., $24.99
Celebrity is a funny aspect of modern life. In the religious world, as Katelyn Beaty argues, it comes with all sorts of dangers. At the same time, it is a natural part of life in modern societies, from youth who idolize superheroes to adults who follow professional sports and adore specific athletes. Even beyond the obvious examples of celebrity—(Pope) Francis, Lebron James, Tom Cruise as Peter "Maverick" Mitchell, Beyoncé—the phenomenon pops up in subtle ways.
Take the case of John Mosely, the head basketball coach of East Los Angeles College, featured in two seasons of Last Chance U, a documentary series on Netflix that began with four seasons of junior college football. While finishing Celebrities for Jesus and starting this review, the Harts happened to be housesitting in southern California. We were also watching the second of the basketball seasons on the Netflix series. These episodes followed ELAC's 2022 march to California's community college playoffs. In the first season, Coach Mosely came across as a serious student of the game, a man with a heart for young men from unpromising backgrounds, and a love for Jesus. Indeed, he is a graduate of John MacArthur's The Master's University.
He is just as appealing in the second season. Some of this is owed to his ongoing dedication to helping athletes who needed help not simply with, say, transferring to a Division One program but also acquiring life skills. Getting good grades is part of it, but so is staying out of jail. Other athletes who had played in NCAA Division I and then flunked out or violated campus policies needed similar help. Last Chance U stands for the juncture at which these "student" athletes have arrived.
Coach Mosely, in turn, plays multiple roles. He is therapist, life coach, Marine sergeant, sage, and evangelist, in addition to being a successful evaluator of talent and game strategist. The series does not feature his faith nor does it hide it. His devotion appears to be sincere and firm even in a state-school environment where players and coaches sometimes show little spiritual curiosity. Anyone familiar with HBO's The Wire will think of Mosely as "the Deacon."
What does this have to do with celebrity? My wife and I would never have heard of ELAC or Mosely if not for a streaming service that according to some estimates 240 million Americans use. How many watch Last Chance U is another question. But coming to admire Mosely as you do in the documentary, we were quick to rearrange plans when we saw that ELAC was playing in holiday tournament nearby. Not only did we attend the game ($5 tickets) but we met Mosely and, like groupies, posed for photos with him (taken by one of his daughters, who also appears in the documentary—second-degree celebrity).
If not for Netflix, Coach Mosely would be known exclusively to fans of ELAC basketball and other schools in the conference. He should be a celebrity alumnus at The Master's University. He is not. Maybe because his star rises so low in the celebrity sky compared to Steph Curry or Rick Warren, Mosely wears his fame like an old catcher's mitt. Without an air of entitlement or rank, he was gracious, accessible, and kind in greeting and talking to people like us. Celebrity has not seemed to change him and meeting him only increased our regard for him.
This example neither proves the value of celebrity nor disproves Katelyn Beaty's observations about the dangers of celebrity culture for the church. But it does indicate that even in an age of mass communication, from the old (radio) to the new (Wi-Fi) wireless, avoiding becoming known outside a circle of neighbors, acquaintances, local institutions, and work, is almost impossible. Beaty herself, by virtue of writing a book widely marketed and distributed by an evangelical publisher, is a kind of celebrity.
If her book does not explore how natural celebrity is to modern life, it does explain Beaty's own repeated disillusionment with Christian celebrities. Celebrities for Jesus is part journalism, part memoir. Beaty, a journalist who worked for many years at Christianity Today, reminds readers of the array of evangelical stars who have crashed and burned. She begins with Bill Hybels and the phenomenon of megachurches for which his congregation, Willow Creek, became a brand. The privileges he enjoyed as CEO and head pastor contributed to allegations of sexual misconduct and made for a difficult response to them. Beaty includes the posthumous scandal that blemished Ravi Zacharias' legacy; the anger issues (and more) that forced Mark Driscoll's fall at Mars Hill Church; and Carl Lentz's removal from Hillsong New York City after allegations of an affair, not to mention his odd presence on social media as a pop star.
Beaty adds the kind of celebrity created by best-selling books, and how famous authors (Joshua Harris and Mark Driscoll again) either abandon the convictions that made them famous or plagiarize in order to achieve a bigger following. The book also offers perspective on the kind of personality that seeks celebrity and the psychological down sides that follow success. In the end, Beaty argues that Christian faithfulness—the kind Christ himself modeled—comes through the unglamorous means of humility and ordinariness. She calls readers back to "a faith that is hidden and unnoticed, barely visible to the human eye."
Beaty acknowledges that the ideal of low-key devotion and service is difficult for evangelical Protestants, whose identity has depended on celebrity pastors and evangelists. From George Whitefield and Dwight L. Moody to Billy Sunday and Billy Graham, evangelical Protestantism has grown through the evangelistic outreach of such celebrity preachers.
Even more important, perhaps, evangelical Protestantism has become identifiable by its association with celebrity figures who minister and evangelize not through settled institutions (congregations, schools, denominational offices) but through personal fame and the publicity outlets that nurture mass followings. Celebrity, then, is a problem for evangelicals more than other Christian groups. Celebrity has promised and yielded success. Just as often it fails.
The memoir aspect of Celebrities for Jesus surfaces when Beaty explains her own disappointments as an evangelical. She admits that her embrace of Christianity as an adolescent was wrapped up with famous Christians. From DC Talk and Kirk Franklin to Lee Stroebel and Ravi Zacharias, Beaty grew up in a Christian culture that functioned as an alternative to the secular world. But as a writer and editor at Christianity Today, Beaty heard rumors about the Zacharias' infidelities. Once confirmed, those reports burst the bubble of the Christian celebrity culture in which she had matured as a believer. Beaty's book is partly an attempt to make sense of this spiritual journey.
At one point she asks why evangelicals are so prone to fall for the charms of celebrity. It is a question she could have pushed harder in two ways. One concerns the seeming disparity between a quest for holiness (part of the evangelical experience); the second is an attending naivete about fame, institutional structures, finance, and the impersonal nature of mass communications. Add to these the persistent effects of depravity on celebrities and their handlers and you might think Christians would be primed to beware of big, glitzy, charismatic spiritual leaders.
The other side of evangelical gullibility, which Beaty only tackles indirectly, is the tension between organizational structure and personal charm. This may be the more important angle for thinking about celebrity Christians, and Beaty could have developed it further. At different points she brings up institutions as checks on celebrity, along with the tendency of celebrity ministers to work in isolation. She quotes Chuck DeGroat's observation that "narcissistic leaders" tend to be "ecclesiastical loners."
Even in the case of an organization overseeing an evangelist, like Ravi Zacharais Ministries International, an institution tends to take on the identity of its star. After all, the organization would not exist if not for the celebrity. For good measure, Beaty throws in the work of Yuval Levin on the social capital that institutions create. They are "durable forms of our common life together." As such, institutions possess a corporate identity that transcends that of the lone pastor or evangelist.
Beaty does not bring up the dinosaur in the room, but denominations, an accepted piece of American Christianity for at least the first two hundred years of the nation's history, are the Christian equivalent of Levin's "durable forms" of a religious life together. They inherently check celebrity. In contrast, evangelicalism has always transcended denominations and depended on parachurch ministries instead. It needs celebrity; it cannot muzzle it. Evangelicalism is co-dependent on celebrity.
The case of Tim Keller, a minister in the Presbyterian Church in America and a kind of celebrity pastor, illustrates the push of personal magnetism and the pull of institutional constraint. For many, Keller's example argues against Beaty's point. Wherever you come down in the intramural Presbyterian debates, Keller has managed to avoid any whiff of scandal even while emerging Billy Graham-like as a voice of respectability at a time when white evangelicalism has become the object of ridicule. At the same time, Keller provides ammunition for Beaty's critique of celebrity. Rather than working within the confines of his denomination, Keller has participated in parachurch initiatives (The Gospel Coalition and City-to-City) that depend mightily on his celebrity. How Keller double-dips in the institutional world of denominational Presbyterianism and the celebrity arena of evangelicalism is a marvel.
Beaty might well have used Keller to ponder the ways celebrity limits a popular pastor's capacity to raise the profile and support the initiatives of his denomination—a point that has been raised by Keller's critics. Yet because the chief defect of celebrity for Beaty is scandalous behavior, she does not write about the difficult cases like Tim Keller.
That leaves Celebrities for Jesus as a preliminary report on an era of scandals haunting American evangelicalism that followed a period of heightened sensitivity to sexual, emotional, and psychological abuse. Chances are the book will become a period piece, tied to the very scandals Beaty uses to hook readers and arrange her observations. At the same time, the book is a welcome caution to believers who are easily impressed by image, fame, ratings, and downloads.
D. G. Hart teaches history at Hillsdale College and is the author most recently of Benjamin Franklin: Cultural Protestant (Oxford 2021).