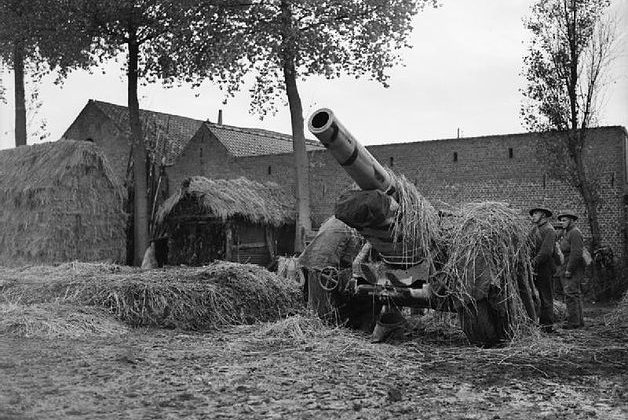 What is the focus of your current book project? What are the main stories that you hope to tell in this book?
My current project is a historical spy thriller set in postwar London, in the run-up to the Victory Day celebrations of June 1946—in which, infamously, no Polish representatives participated. A few were invited at the last minute to march in the parade; recognizing a snub for what it was, they turned the invitation down.
One of my main characters is an aristocratic Polish officer who has sacrificed everything in service to the Polish government-in-exile during the war. This story came about as I imagined what it would be like for him to navigate a postwar world in which the Polish government-in-exile in London has lost diplomatic recognition and the Polish contribution to the war effort has quickly been forgotten or swept under the rug for political reasons, rendering all his efforts and sacrifices meaningless.
In Polish historical memory, "Western betrayal"—the idea that, despite Poland's contribution to the Allied war effort, Britain and the U.S. essentially gave Poland to Stalin after the war—looms large. Poland's wartime history isn't always as clear-cut as we might want it to be; history in general isn't always as clear-cut as we want to it to be. I've written previously for Current on the complexities of the Polish-Ukrainian relationship, in which Poland was colonizer and oppressor as well as victim; Nadya Williams has written on the Polish government's attempt to whitewash wartime sins such as the Jedwabne pogrom rather than to grapple with them.
And yet, Poland did contribute tremendously and at great cost to the Allied war effort, and its contributions do go largely unremembered. World War II buffs may have heard of No. 303 Squadron, the "Kościuszko Squadron," the Polish RAF squadron that helped win the Battle of Britain and has been the subject of a few feature films. But I think I have yet to meet a reader of mine who'd heard of the Cichociemni—the elite Polish special-ops unit that trained under the umbrella of Britain's Special Operations Executive (SOE)—prior to reading The Silent Unseen. Poles fought at Monte Cassino and Normandy and as part of Operation Market Garden. Poles broke the Enigma cipher.
This story deals a little bit with the concept of Western betrayal. More simply and more positively, it's an attempt to shed light on one aspect of Polish contribution to the Allied war effort. And I hope it challenges readers to dig deeper into history they think they already know. When we think we've got a subject down pretty well (such as World War II), we risk becoming incurious about it. But there are always stories that haven't been told yet.
Can you give us a taste of something surprising or unexpected that you have found in your work on this project so far?
My other main character is a photojournalist for Life magazine. I was thrilled to find that extensive archives of both Life and Time are available online for free. They've been treasure troves for worldbuilding. They've also been incredibly prescient at times. In fact, a lot of the material I've been working with is uncannily fitting to the present moment.
An article in the June 17, 1946 issue of Time ("You Cannot Shoot Us All") describes the so-called referendum held in Poland by the communist puppet government to establish its legitimacy: "In all but three of Poland's 17 provinces, Polish Peasant Party [anti-communist opposition] members had been banned as polling clerks, in spite of the fact that theirs has more adherents than any other party. Furthermore, local headquarters were padlocked by Communist-controlled police, and the Government had armed a 'reserve militia' of 30,000….[Members] of Poland's German minority had been supplied with counterfeit Peasant Party membership cards to brand the party as pro-German."
I was reading this against the backdrop of Russia's sham annexation "referendums" in four occupied areas of Ukraine last fall. The parallels—down to the attempt to smear the opposition as Nazis—were striking.
There are other parallels. I'm writing this, now, as we approach the one-year anniversary of the beginning of Russia's full-scale invasion of Ukraine on February 24. Many Ukrainians and scholars of Ukraine I know are grimacing at the number of editorials inevitably popping up about this anniversary, since many of those editorials fail to specify that this is not, in fact, the one-year anniversary of the beginning of the war. Russia invaded and occupied sovereign Ukrainian territory in 2014. The war has been ongoing since then. Most of us outside of Ukraine just failed to notice or care until February 24, 2022. (And, unfortunately, many of us have stopped caring since.)
In Britain and the U.S., we call the period of World War II from September 1939 to May 1940 the "Phoney War." Russia conveniently doesn't consider these years part of World War II at all. I didn't know the term "Phoney War" until I read Elizabeth Wein's excellent novel Code Name Verity while in college. That was the first time I encountered it—or, at least, the first time it registered. "This was late 1939, early 1940," writes "Verity," the imprisoned SOE agent, in her epistolary confession to her Gestapo captors. "The Phoney War. Nothing much happening. Not in Britain, anyway."
Between September 1939 and May 1940, Poland was being ripped apart by the then-allied Germans and Soviets. Tens of thousands of Poles were being systematically executed by both German and Soviet forces, forcibly conscripted into the Soviet Red Army, or deported as slave laborers to the Soviet far east. It seems unthinkable that, as Poland was being brutalized, commentators from Poland's ostensible allies were calling the war "phoney" or cracking jokes about the "Sitzkrieg" and the "Bore War." There was nothing phoney about it for Poles.
The analogy between the Phoney War and the eight years of the Russo-Ukrainian War before February 2022 isn't perfect. But it's helpful in getting us to think about how we react to atrocity when it doesn't seem to affect us, right now.
What are the broader questions that fascinate you in your thinking and writing?
I write war novels. I'm often asked why. (I don't tend to fit people's preconceptions of someone who writes war novels.) I answer that it's because war, more than anything else, tends to reveal us for who we truly are, at our worst and best. I'm fascinated by the extraordinary, inexplicable, expectation-defying, contradictory things that ordinary people do in wartime. I'm fascinated by individual choice and agency. I'm fascinated by where culpability begins and ends—and who gets to decide that. And I'm fascinated by what makes forgiveness and reconciliation and the bridging of divides possible.