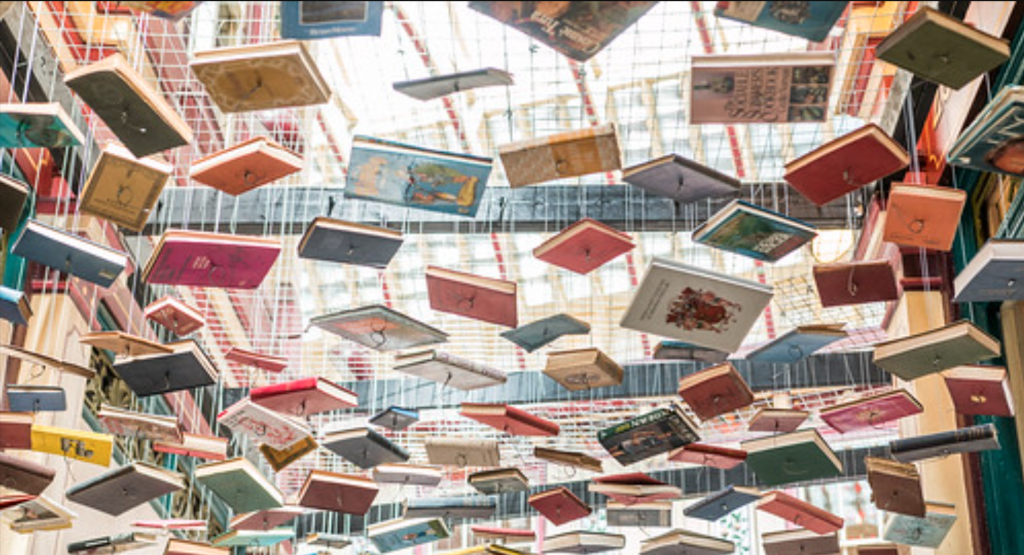 Thanks to books, fascination and satisfaction are nearer than you think
This essay continues a forum on the value of book reviews that began with essays by John Wilson and Timothy Larsen over the previous two weeks and will conclude next Monday. One bold premise behind this forum is that book reviews are good for promoting healthy democratic discourse. We as a society can have better and more peaceful conversations about even the most divisive and controversial of topics, if we center these conversations around good books. As so, each Tuesday this month also features a book review to continue the conversation.
*
No one who writes, edits, or reviews books can fail to be inspired by the film Turn Every Page, with its glowing portrait of Robert Gottlieb, as seen through the eyes of his daughter Lizzie, who directed the film. Perhaps the most stunning aspect of Gottlieb's storied literary career, still in progress, is the huge number of books he (now ninety-one years old) has edited: some six or seven hundred according to a tally he gives to his grandson as they stroll through the Strand bookstore.
The film constructs a montage of the most celebrated of these hundreds of volumes, illustrating their enormous range. We find the novels of Toni Morrison and Joseph Heller together with memoirs of Bill Clinton and Bill Gates, and of course the monolithic Lyndon Johnson volumes of Robert Caro, the film's principal preoccupation. Fiction and nonfiction, light novelettes and door-stopper tomes, stand side-by-side in the cavalcade of titles.
One sees the same kind of range in Gottlieb's review essays—for example those he has contributed to the New York Review of Books. In recent years he has written on the historical fiction of Serbo-Croatian novelist Ivo Andric, the biographies of early cinema stars like Mary Astor and Douglas Fairbanks, and the life of Charles Dickens. His choices of subject bear out what he says of himself in Turn Every Page: He can find anything interesting, once he starts learning about it.
The film illustrates that capacity with a remarkable shot of Gottlieb's New York City bedroom, its walls taken up by a vast collection of molded-plastic women's purses in every color and shape. It seems Gottlieb acquired the first of these on a whim, not knowing quite what it was, and then became increasingly fascinated, collecting every one he could find.
Book reviewers today rarely have freedom to pursue such quirky, offbeat obsessions, and the literary world is the poorer for it. Most of us have a "beat," a subject with which we're deeply familiar and on which we may have published books of our own. We're called upon by an editor who has us on his or her list of those who can cover that beat. We're resident experts, able to spot weaknesses or errors that a less specialized reader might miss.
This is not a bad thing, for authors need to be held to account, especially if they're dealing with historical facts. But it leads to a different perspective from that of the enthusiast, the reader drawn into a subject never encountered before. Unlike that enthusiast, and unlike other kinds of critics (those who write about film or theater or music), "beat reviewers" evaluate works they might have produced themselves, or might wish they had. Feelings of rivalry, envy, or resentment can enter the process, though of course we resist those incursions.
A famous piece of advice to young writers is "write what you know." But what I'm suggesting is that reviewers may be better off writing on what they don't know. The mark of a successful book, after all—as Turn Every Page makes abundantly clear in the case of Robert Caro's The Power Broker, a study of the career of Robert Moses—is its ability to open new doors, to "hook" us. Yet only the rarefied few, essayists celebrated for their breadth and insight, get to pursue such divagations.
In my own case, the chance acquisition, two decades ago, of Apsley Cherry-Gerard's The Worst Journey in the World, a memoir of the Antarctic expedition led by Robert Falcon Scott, opened such a door. For years thereafter I read every word I could find on the race for the South Pole. I longed to share my insights with book review readers, but who would publish an essay on such a topic from a scholar of classical Greece? When Debra Solomon's The Coldest March: Scott's Fatal Antarctic Expedition appeared in 2001, the New York Times assigned the review to Sara Wheeler, who'd published Terra Incognita: Travels in Antarctica two years prior. A typical case of "the cobbler should stick to his last."
Rather than maintain lists of experts who cover specific beats, perhaps we'd be better served if editors kept lists of writers who, like Gottlieb, can be interested in anything. Or even if editors made an effort to "cast against type" by assigning historical studies to poets, say, and novels to journalists. A system like that would send a message about the power of books, their power to interest us in things we didn't know we were interested in. It might demonstrate that a book can do for us what that first plastic purse did for Gottlieb, striking a nameless fancy that quickly grew into a passion.
Turn Every Page focuses on the role that Gottlieb played in editing Caro's books, first The Power Broker and then the four well-loved volumes about the career of Lyndon Johnson (a fifth volume is in progress). Those books are revealed as studies in the use and abuse of power within the American democratic system. I find it fitting that Gottlieb, with his kaleidoscopic interests, played such a large role in the creation of those books, for breadth of interest like his is, in classical terms anyway, an inherently democratic virtue.
Plato, in the Republic, compared the spirit of democracy to a crowded bazaar where everyone gets to shop for their own way of life. No friend of democracy, Plato meant to disparage the system with this analogue, but, looked at in positive terms, a crowded bazaar is exactly what the world of books represents. The Strand is just what Plato abhorred in democratic society, but what, for readers of books, exemplifies its strengths.
So, if Plato's image can be further extended, my exhortation to my fellow reviewers is this: Do not be confined to just one stall in that great democratic bazaar. Roam freely, picking up objects at will, for one never knows just where that life-changing plastic purse might be found.
James Romm is Professor of Classics at Bard College and the author of numerous books, most recently Demetrius, Sacker of Cities, a biography in Yale's Ancient Lives series. He reviews books in Classical Studies for the Wall Street Journal, the New York Review of Books, and the London Review of Books.