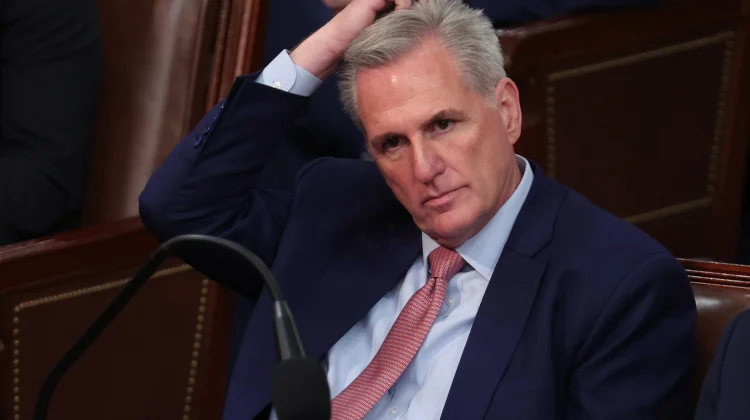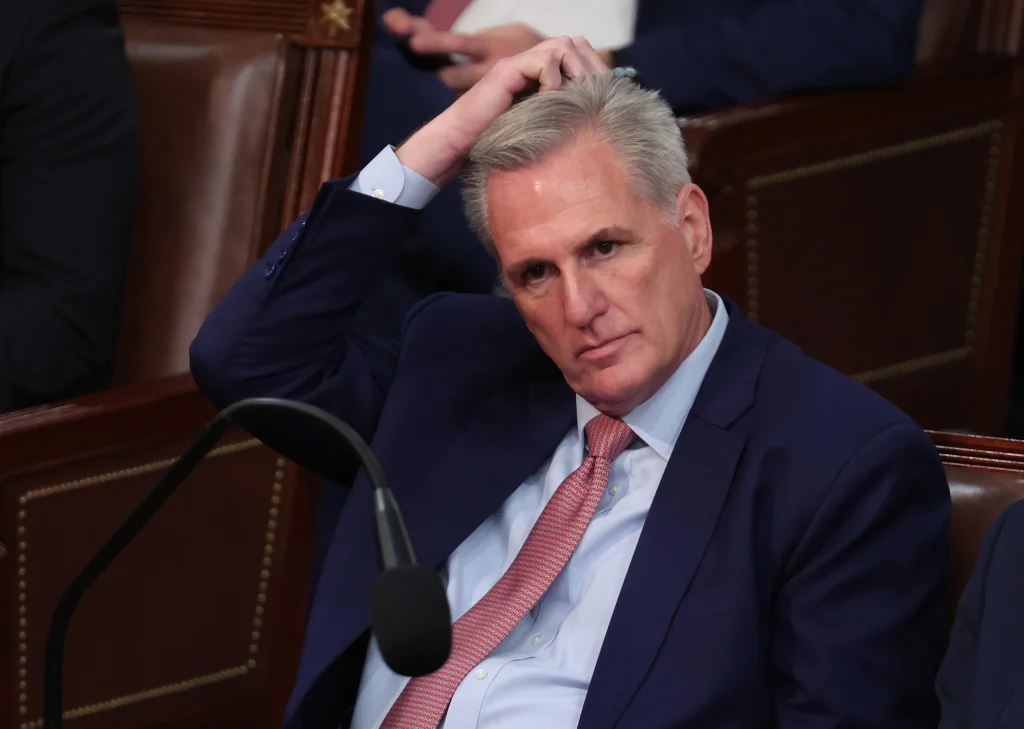 Six ballots and still no Speaker of the House. The House is on break until 8:00pm. The hard-right, anti-McCarthy wing has stayed unified today. CNN is reporting that McCarthy is now meeting with some members of the hard-right group in an attempt to reach some kind of agreement.
Some thoughts on today's afternoon session:
Donald Trump's endorsement of McCarthy on his Truth Social media site did nothing. Trump may have a big following among the American people, but he does not appear to have any power to move the needle in Washington. One CNN commentator said today that Trump "created" Lauren Boebert, Matt Gaetz, Paul Gosar, and Scott Perry and they have now turned against the former president like a robot turning against the scientist who created him. In her nominating speech for Florida representative Byron Donalds Boebert called-out Trump and urged him to rescind his endorsement for McCarthy. Watch:
Some pundits are suggesting that the McCarthy camp should try to work with the Democrats. If the Democrats leave the floor and don't vote it would lower the number of votes McCarthy would need to win the speakership. I don't think McCarthy would do this, but if he does believe that this is a way forward I think it's fair to say that nominating speeches like the one we heard today from Florida representative Kat Cammack will not help him in the negotiations:
And let's get back to the hard -right, anti-McCarthy group. It seems like some of the members of this group–ahem, Matt Gaetz, Lauren Boebert–care very little about governing. They seemed more concerned with getting on television, rallying the social media base, and becoming heroes of the MAGA right. I heard someone say today that many of these people wouldn't mind if Democrat Hakeem Jeffries became speaker. Indeed, a Jeffries speakership would make these hard-liners relevant. It would allow them to continue the politics of grievance and provide them with more lucrative speaking engagements and appearances on MAGA media outlets.
In the end, I don't think there is a way for McCarthy to get to 218 votes. Right now there are twenty GOP members of the House who still oppose McCarthy's speakership. In order to become Speaker of the House, McCarthy needs to get that number down to four. Even if he can win-over some of the hard-right over pizza tonight, there are at least five or six of this group who will not budge. They just don't like McCarthy.
It should be an interesting night.