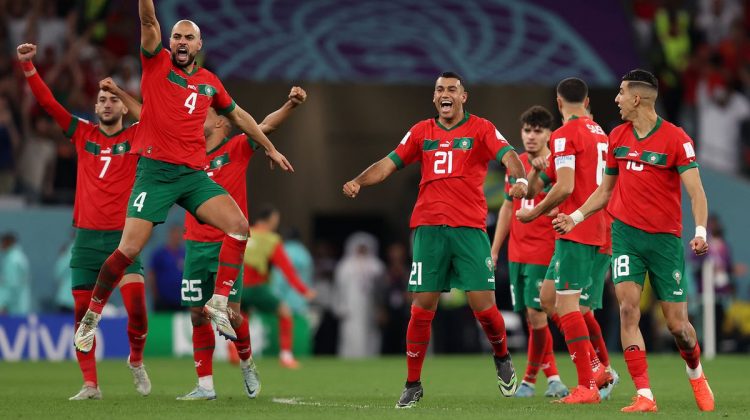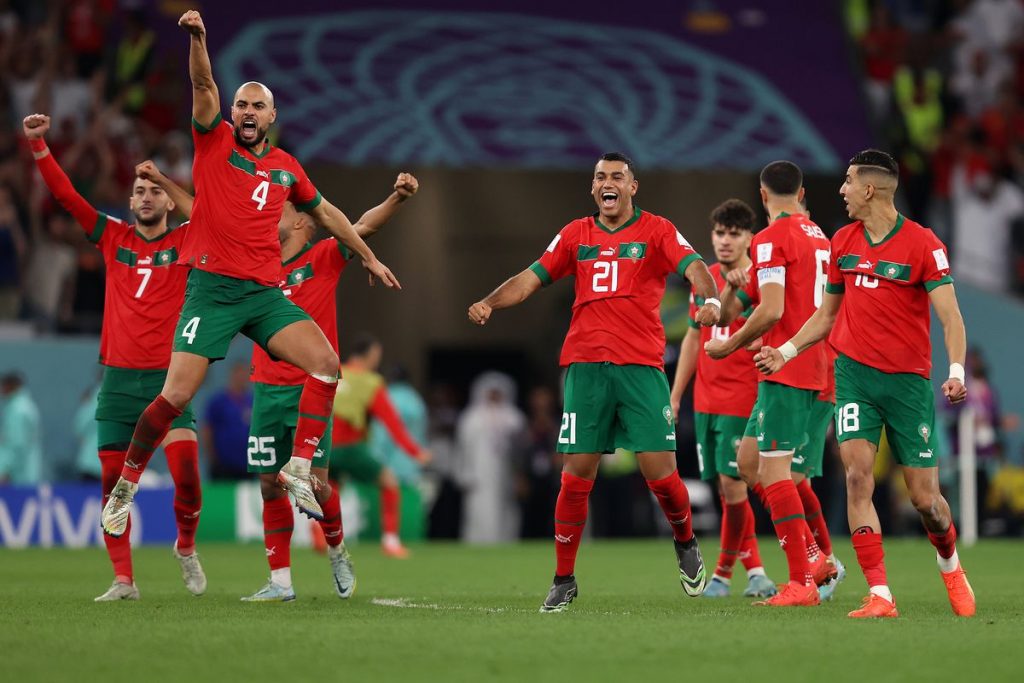 I am not much of a soccer fan, but I have enjoyed following the World Cup. I was skeptical about holding the event in November and December (it was held at this time because of the excruciating Qatar heat), but the timing hasn't seemed to hurt the enthusiasm surrounding sport's most celebrated single-sport event.
I was glad the United States made the field, and disappointed that Azzurri did not make it again. I have enjoyed watching Morocco and Senegal. I am not an England supporter, but Harry Kane's missed penalty kick in England's quarterfinal game against France (with his Tottenham teammate Hugo Lloris in goal) was heartbreaking.
I've also tried to follow what is happening "outside the lines" of the pitch. Over Thanksgiving break I watched the riveting series "FIFA Uncovered" on Netflix (highly recommend).
I hadn't read much of sportswriter Grant Wahl's work since his days of covering college basketball for Sports Illustrated, but after his sudden and tragic death I went back and read some of his soccer pieces. Man could that guy write! RIP.
The best piece I've read so far on the World Cup is Eric Miller's "The World on Sand." Miller writes:
If we are the world, we see ourselves at the World Cup.
It's also where, alas, we also see our common guilt and shame. One of Qatar's officials finally admitted to 400 or 500 deaths while constructing the infrastructure the tournament required; credible outside estimates place it many times higher. But who, finally, is to blame? That an affluent nation ill-equipped to host the world's most beloved sporting event saw fit to preside over the maltreatment and death of thousands of migrant workers is certainly a world-class scandal. But these scandalous conditions were in fact underwritten by the sport's governing body, FIFA, an organization so corrupt that the Brazilian scholars with whom I was working in 2015—no admirers of strong-armed American internationalism—erupted with spontaneous whoops when the news broke that the FBI was indicting more than a dozen FIFA officials on corruption charges.
But FIFA is us, too. No? We could shut it down. We could change the channel, withhold our dollars, mount a campaign, wage war. We do not. Instead, we watch. As consumers will.
In yesterday's Washington Post column, Eugene Robinson picks up this theme. Here is a taste of "This World Cup is thrilling. That's a problem":
Unheralded and not expected to go far, the Moroccan squad became the first team from the African continent and the first team from the Arab world to get this far in the competition, and in the process, has surrendered just one goal.
Their success comes despite a real injustice: FIFA allocates the 54 nations and 1.2 billion people of the soccer-mad African continent just five slots in the 32-team field, while Europe gets 13. And 23-year-old Kylian Mbappe, of Cameroonian and Algerian origin, is representing France on the field with a performance that's cementing his reputation as the greatest player on earth, illustrating the diaspora's contributions.
But what of the injustices that built the stadiums where Morocco asserted itself; where Argentine great Lionel Messi pursued the final laurel in his astonishing career; and where Messi's rival, Portuguese forward Cristiano Ronaldo, wept after Morocco eliminated his team in a match in which Ronaldo was benched in favor of players with younger legs?
At that moment, surely marking the great Ronaldo's last World Cup match, none of the commentators paused to mention that the new stadium, and seven others, had been built by imported workers, mostly from South Asia, whose appalling plight has been well-documented — dangerous and sometimes lethal working conditions, squalid living quarters, restrictions on their freedom of movement and their freedom of speech. It's hard to think of a more vivid illustration of how sportswashing works. All those lives, all those abuses, are obscured by a few galvanizing stories; the triumphs and disappointments of a small number of very famous men tower over the terrible sacrifices made by those whose names history will not record.
Read the entire piece here.