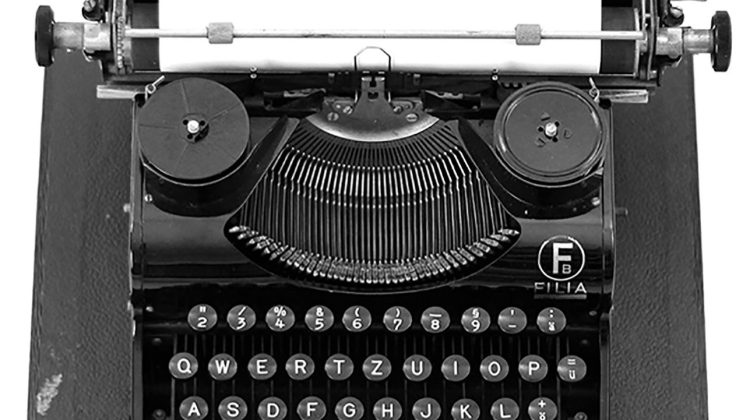 Happy Thanksgiving!
As 2022 winds to a close, I hope you have enjoyed our feature offerings this year at Current. In recent days we have published:
Editor Eric Miller's moving review of Wendell Berry's new work of fiction. Miller writes:
In the midst of our unstoppable and unceasing movement through this land, Andy quietly confesses that "To give thanks seems truly to be the right response, for as we come and go we learn something of life, the gift and the giving of it, and this appears to lay a worth upon us, if we want it, if we accept it, to give us standing hereafter." In another story we learn that Andy, even as his sorrows lengthen and his losses mount, finds that "He is no longer surprised, when he is alone, to hear himself speak aloud a prayer of gratitude or blessing."
It is thanksgiving we are made for, he testifies, as we're living, as we're dying. But for hardened and wayward creatures like us, the giving of thanks requires, in a necessary turn, our admission of what we, amid the beauty that's made us, actually are, as our aspirations fall away and we're left simply with what we've done, what we've become.
M. Elizabeth Carter's hilarious and disturbing satire on the classic evangelical family Christmas letter. Carter writes:
2022 has been a year of excitement and change for the Wavering family, as for so many other Christian families in our beloved but imperiled country. As always, we are a busy bunch. Our oldest daughter Haley, 18, maintains a 4.0 average at school, plays upright bass on the church praise team, and runs a charity for street children in a third-world country. Though Haley unfortunately decided to quit lacrosse, she still plays softball and hockey and is headed next year to Future Dominion College to major in sports evangelism. Our son Charles, 17, continues to homeschool and recently started his own business assembling gun parts to sell online. Way to be an entrepreneur, young man! Finally, our youngest child, Dawn, 16, has had a few growing pains. Dawn claims to be non-binary and wants to be referred to as "they". They have quit school and are currently working at Crumbl Cookie.
We know what you're thinking. Did Haley really give up lacrosse?
Agnes Howard on the limits of optimism:
Finally, the command to interpret bad things as good ones is a despicable transvaluation. It might come prettied up piously—that God works all things for the good or that suffering produces character. It does, or at least can. But a prosperity-gospel gloss—everything for a reason and pearls built from grit—claims more wisdom than it possesses. That confidence clangs like a favorite guidance-office slogan, "Easy Now, Hard Later. Hard Now, Easy Later." If only it were so. It is nice when putting in work early situates us more comfortably later on. Most of the time the reward for doing the hard thing now is more hard things later.
Recognition that life is hard is better than weightless words of cheer. Recognition is no denial of the good of being alive. Even when we cannot resolve the hurts we identify, recognizing them offers a kind of solidarity.
If you like what we are publishing, will you consider supporting our work?
Since we launched in April 2021, Current has continued to attract readers and high quality writers. Our editorial team is growing and we have some new things we hope to roll out in the new year. We are proud of the work we are doing here and want to continue to provide a space for those interested in the American project. Our patrons not only support us for our strong content, but most of them are committed to our vision of democratic life–an approach to civil discourse that celebrates diverse voices while doing our best to avoid the cultural warfare that undermines the bonds of friendship, neighborhood, and national community.
We believe that "little magazines" like Current can make a small contribution to our civic life and we hope you do as well.
Once again I am reminded of the words of James Weinstein, the founding editor of In These Times: "When I founded In These Times I thought I was going to be an editor, but I discovered that to keep it I had to become a beggar." Indeed, we need more supporters to continue our civic vocation and expand our content. Would you consider helping us fulfill our mission by becoming a patron of Current?
Here is how you can support us:
Join us at one of the levels of support through our Patreon page. All patrons receive everything we publish at the site. (Non-Patrons have access to five articles and/or posts a month). Patrons also have the exclusive right to comment on all features and posts. The benefits for each level of support are listed on the Patreon site. Go to the top right corner of the site and click the red SUPPORT button to get started.
Thanks so much. And again, I hope everyone has a great Thanksgiving!