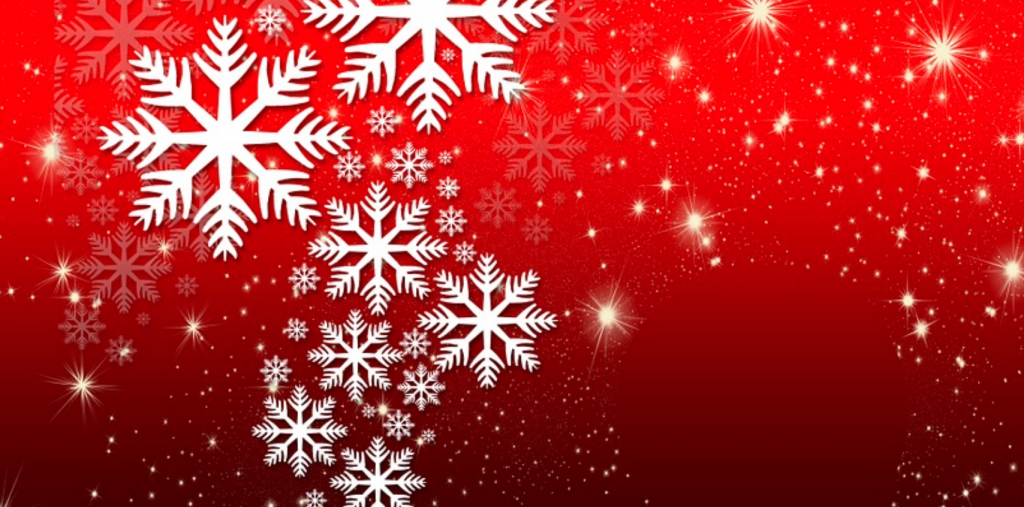 Better write your Christmas letter—before the country comes crashing down!
Dear Family and Friends,
Merry Christmas and Happy New Year from the Waverings!
Yes, it's only November, and the weather is just becoming cool. The trees are still cloaked in the magical colors of fall. However, we decided we'd go ahead and write our Christmas letter now in case the country doesn't last.
2022 has been a year of excitement and change for the Wavering family, as for so many other Christian families in our beloved but imperiled country. As always, we are a busy bunch. Our oldest daughter Haley, 18, maintains a 4.0 average at school, plays upright bass on the church praise team, and runs a charity for street children in a third-world country. Though Haley unfortunately decided to quit lacrosse, she still plays softball and hockey and is headed next year to Future Dominion College to major in sports evangelism. Our son Charles, 17, continues to homeschool and recently started his own business assembling gun parts to sell online. Way to be an entrepreneur, young man! Finally, our youngest child, Dawn, 16, has had a few growing pains. Dawn claims to be non-binary and wants to be referred to as "they". They have quit school and are currently working at Crumbl Cookie.
We know what you're thinking. Did Haley really give up lacrosse? After all those hours Mom spent shuttling her back and forth to practice? After all those Saturday morning golf outings Dad sacrificed in order to cheer her on? After those long drives to tournaments in other states with siblings watching cartoons in the back of the van and Nana and PopPop needing to stop every hour to walk the dachshunds? It looks that way for now. There are just so many sports options out there for kids, though according to Dawn not Quidditch.
This year we were blessed with the presence in our home of Frank's brother Dave and his wife Hilda. Since Dave lost his job in 2003, he and Hilda have been experiencing a season of unemployment. Dave and Hilda added so much to our lively family atmosphere until they were arrested without bail last month for vandalizing the U.S. Capitol. As we ask prayer for a short incarceration, we also covet your prayers for my sister Claire. Claire's husband Dan, a pastor, told her he was leaving her and the children to get married to another woman in the congregation and start a mega church with a focus on wellness and self-acceptance. Claire is currently staying in our home and bunking with Dawn. This creates a few logistical challenges since some people feel triggered changing their clothes around "cisgenders." Frank, ever the problem-solver, has addressed that situation by dividing their room in half with plastic sheeting hung from the ceiling.
Maybe you're wondering about Claire's three boys, Aziah, Elzra, and Azrel? Fortunately, we have been able to move the boys' mattresses off the living room floor and accommodate them in the trailer that Dave and Hilda formerly shared with Charles. Frank was blessed to have enough plastic sheeting left over to create a nice little space for the boys and keep them away from Charles's guns.
I continue to feel so blessed that the Lord has given me an amazing husband in Frank, though we do have a difference of opinion over certain health issues. I have chosen to be vaccinated against the covid virus, but Frank believes the shot causes the sickness and that the best way to avoid getting ill is to boost the immune system by sucking on garlic lozenges and avoiding showers. Once again, plastic to the rescue!
As 2022 winds to an end, and hopefully not THE end, could you pray with us about the following:
That Haley would reconsider her decision to quit lacrosse. We are really torn up about this
That the Lord would bless Charles's business and that there would be no accidents with the children in the trailer
That Dave and Hilda would be released from prison as soon as possible and that Dave would find work that fits his gifts and personality (he can be picky, but then can't we all?)
That the new church Claire's husband Dan has started with his new wife would see him for who he is and that he would not prosper except to the degree that he is able to start paying child support
That the wicked, illegitimate government of this country would swiftly fall and that Godly leaders would rise up and govern this nation with Christian values (but not those of Dan)
That Dawn would meet some sweet Christian friends at Crumbl Cookie
That Frank and I would be able to encourage each other despite our differences of opinion and that we will not need any more plastic sheeting
With much love and prayers for a season of family togetherness for all,
Patience Wavering
M. Elizabeth Carter is a counselor and writer living in Alabama.