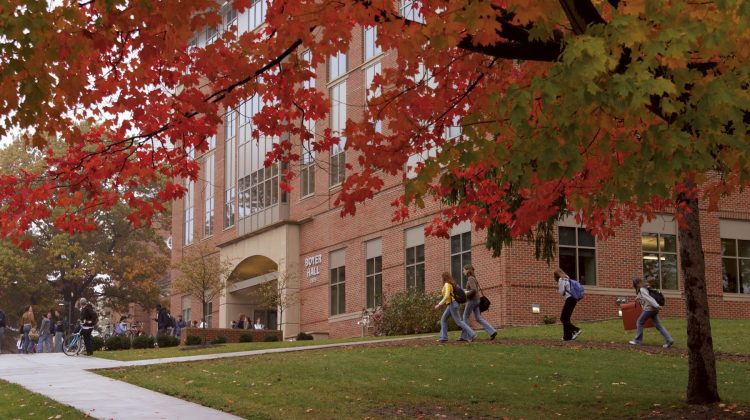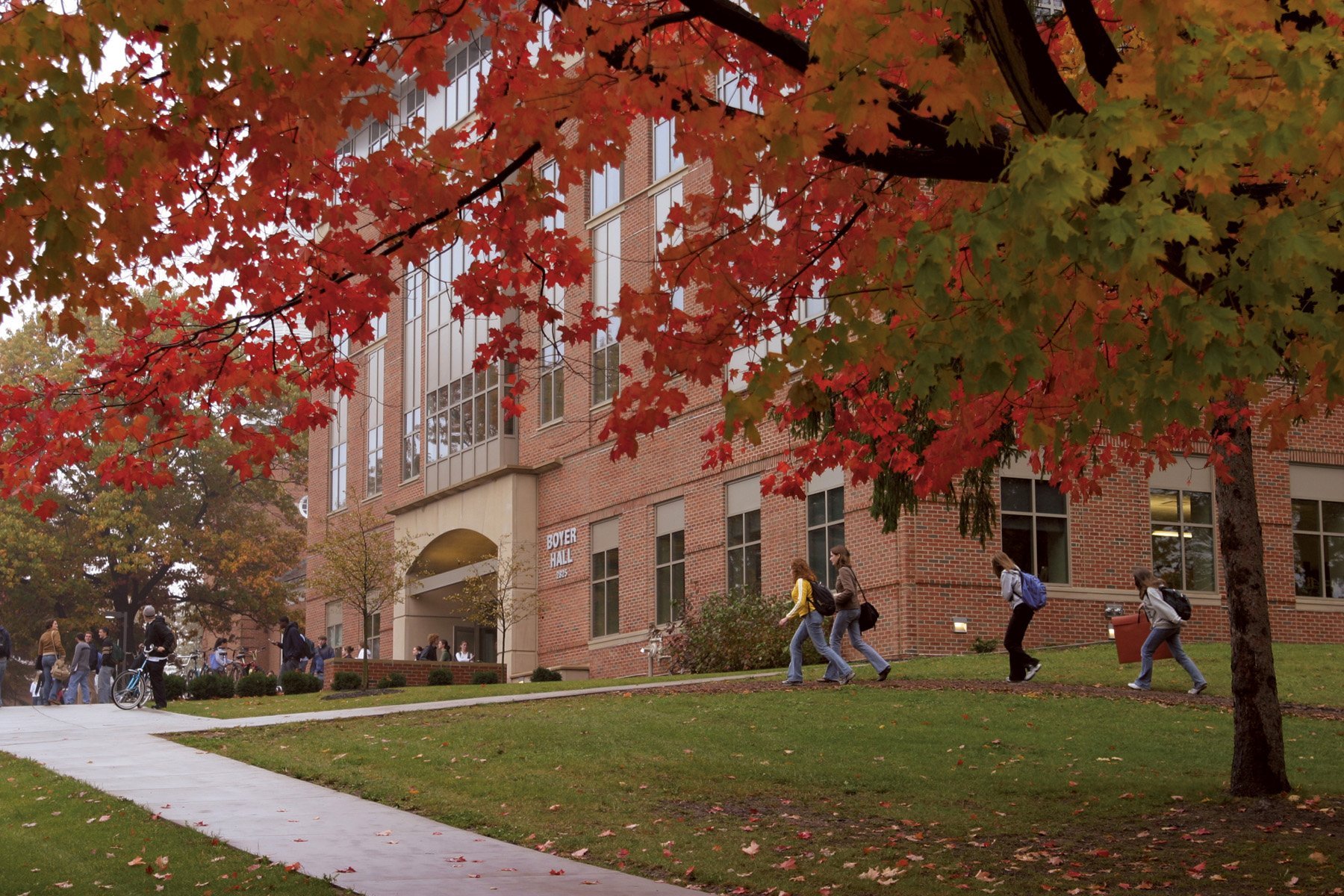 In September 2017, the founders of Current (Jay Green, Eric Miller, and yours truly) participated in a conference in Indianapolis on the "State of the Evangelical Mind." (This was 3-4 years before we launched Current). We spoke at a session devoted to the legacy of Mark Noll's 1994 book The Scandal of the Evangelical Mind. The conference produced a book titled The State of the Evangelical Mind: Reflections on the Past, Prospects for the Future. Our essays were published in a 2018 issue of Christian Scholars Review.
I want to call your attention to these essays. I have already posted pieces by Current editor Eric Miller's and Current managing editor Jay Green. Now it's my turn. Here is a taste of "What is the State of the Evangelical Mind on Christian College Campuses?":
Does Mark Noll's The Scandal of the Evangelical Mind still have relevance today, more than two decades after its publication in 1994? As a historian who has spent 16 years in a Christian college affiliated with the Council for Christian Colleges & Universities (CCCU) and a longtime member of evangelical congregations (for the past 16 years I have attended a congregation affiliated with the Evangelical Free Church of America), I can safely say that it has more relevance than ever. In this short essay, I want to reflect on why I believe this to be the case.
I first read Scandal as a doctoral student in history. The book played an important part of my journey and continues in many ways to serve as a guiding light, an intellectual road map, and a source of inspiration 24 years later. I am a first-generation college student, raised in a working-class community of northern New Jersey. The Italian and Slovak Catholicism that saturated every dimension of the first 16 years of my life was just as anti-intellectual as the evangelicals Noll wrote about in Scandal. (Imagine a Catholicism lifted from the pages of a Robert Orsi book, as opposed to a Catholicism informed by the church fathers or the social teaching Noll so admires).
My conversion at the age of 16 to a pietistic, dispensational, and generally fundamentalist brand of evangelicalism, did very little to propel me toward a life as a historian and college professor. Upon high school graduation, I did what most members of my family did—pursued a profession. That led me to Bible college where I would train for the ministry and eventually to an evangelical seminary where, for the first time, I was exposed to the discipline of history and the idea of glorifying God with my mind. The Scandal of the Evangelical Mind convinced me that the life of the mind was a legitimate calling despite what my pastors and other spiritual mentors told me.
I began my contribution to this tripartite review with autobiography, because my story is inseparable from what I do every day as a Christian college professor. I want my students—whether they are first-generation college students or not—to have the same experience I had. It is worth noting that whatever awakening of the mind I experienced in my early twenties happened within evangelicalism and was informed in many ways by what Noll wrote about in his sequel to Scandal—Jesus Christ and the Life of the Mind. I like to think I am in the business of cultivating evangelical minds and helping young men and women to mature in intellect and Christian faith so that they can be leaders in the church and informed members of our democracy. As Noll accurately points out in Scandal, Christian colleges will never be in the position of changing the "deep structures of modern intellectual life," but we do still work in an environment where teaching and mentoring students in the necessity of Christian thinking about the world can and must contribute to overcoming the "scandal." This is especially the case as it relates to the liberal arts and the humanities.
I use the words can and must because my assessment of the state of the evangelical mind on Christian college campuses is not an overly positive one. When you have been around long enough and, in my case, enter the back half of a career, you begin to understand more fully institutional priorities and to ask a different set of questions. My understanding of the current state of the evangelical mind also draws from observations I have made, anecdotes I have heard, and assessments I have made as I traveled to more than 20 Christian colleges as an invited lecturer, an external reviewer, and as the parent of two daughters—one currently attending a Christian college and the other making her selection.
As a result, my engagement with Noll's The Scandal of the Evangelical Mind revolves around three questions. First, what academic disciplines must thrive on our campuses for the evangelical mind to flourish, and what is the current state of those disciplines on our campuses? I agree with Noll when he says that cultivation of the evangelical mind happens "across the whole spectrum of modern learning: economics, political science, literary criticism and imaginative writing, historical inquiry and philosophical studies, linguistics and the history of science, social theory and the arts." But in some ways, our heady conversations about the "evangelical mind" seem futile in the face of steep declines in the number of students studying these fields beyond the general education curriculum. This decline is not unique to Christian colleges. According to the American Academy of Arts and Sciences, the number of humanities majors is dropping at colleges and universities across the country. My largely anecdotal and unscientific survey of my fellow History Department chairs suggests most Christian colleges are struggling to attract students interested in the critical study of the past. When I arrived at Messiah College in 2002, we had close to 100 history majors. We now have 42.
And this occurred in a period in which we grew our faculty from three to seven members and significantly strengthened the academic quality of the history major. Our English, philosophy, theology, modern language, and politics departments have taken similar hits.
Second, are Christian colleges willing to invest resources in the strengthening of the evangelical mind on our campuses? Many of our schools are in some degree of financial trouble right now. As tuition-driven institutions of higher learning, we are all desperate to attract students so that we can keep the doors open or avoid painful cuts to budgets and faculty lines. As a result, new programs are created, and resources are spent, on the kinds of programs that will bring in revenue. We are thus seeing more and more online learning and continuing education, an increasing number of cash-generating master's programs with large distant-learning components, and investments in majors such as nursing, engineering, business, and service-oriented programs. Our Christian colleges are now producing graduates with the kind of training necessary for them to function well in a capitalist economy. But to what degree are we educating our students in the virtues necessary for a thriving democratic society or for roles as responsible thinkers in the life of their churches and congregations?
Read the rest here.